Customer Reviews for JSB Diabolo Exact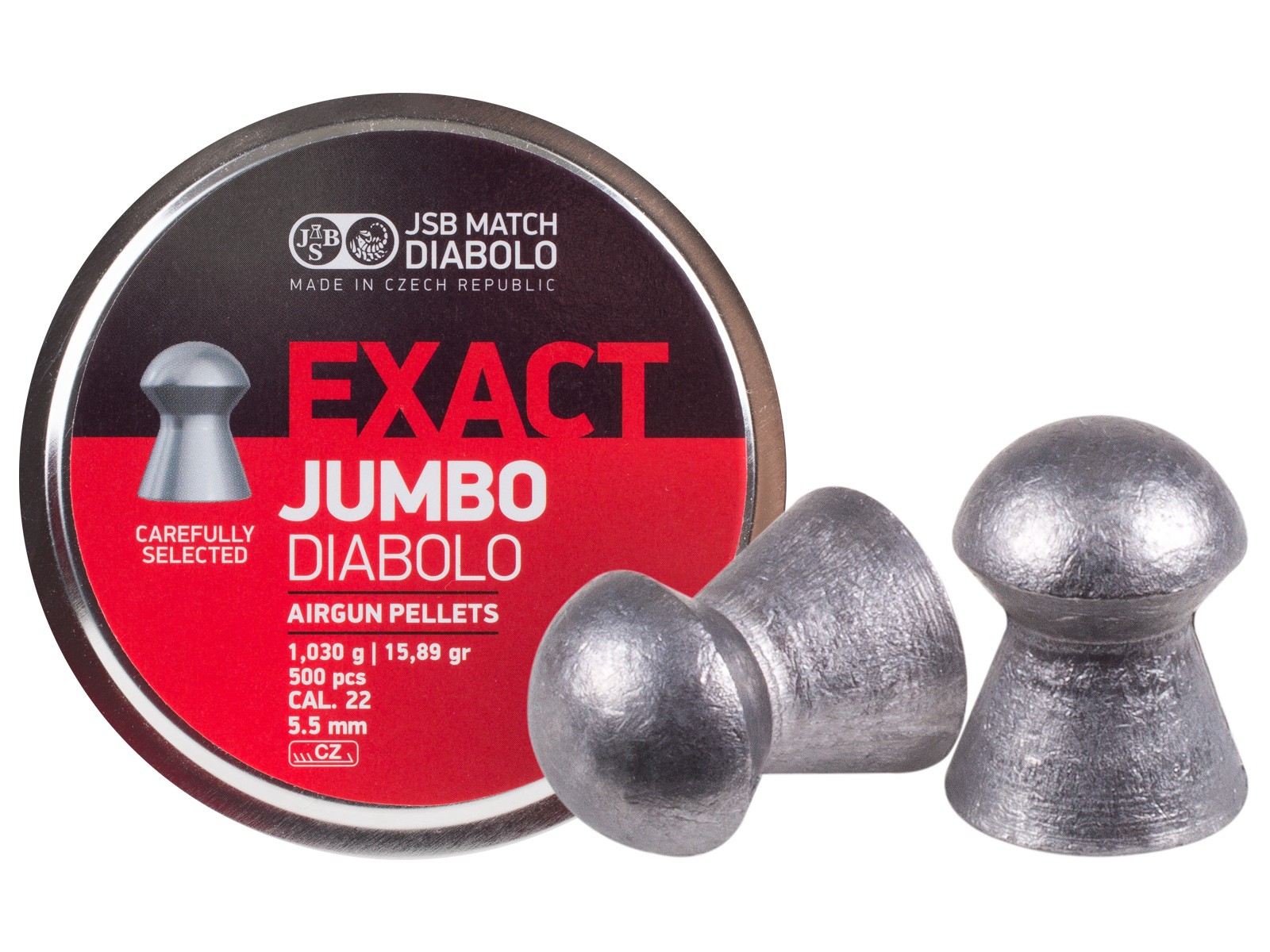 Create an online review   and share your thoughts with other customers
The most helpful favorable review
2 of 2 people found the following review helpful:
By sam from USA on 2010-01-31 11:36:57
Things I liked: everything, the best of the best. hard to find any pellet to out perform this one. This is my favorite and works best in my Walther Talon Magnum 22.
Things I would have changed: Nothing
What others should know: Dont waist you time with other more expensive pellets or ones that look fancy, these out perform any pointed and hollow point pellet in all categories. These run circles over the preditor polymags also
The most helpful critical review
0 of 0 people found the following review helpful:
By Fastbackperry from USA on 2019-10-15 08:57:26
Things I liked: Pyramid sales and shipping is nice
What others should know: Pellets are 5.55 mm on most every pellet. Suppose to be 5.52. They dont even fit in some of my .22 airguns. Measured other pellets that stated they were 5.52 and they mostly were. Even so.e other JSB pellets were correct but not any of these 15.89 ones from 2 separate buys from Pyramid. Emailed Pyramid and got some response from a guy saying there is always variance so that's the way it is. Even told him about other JSB pellets that were more correctly sized. Not impressed with JSB or Pyramid.