Air Venturi Quick, .177 Reviews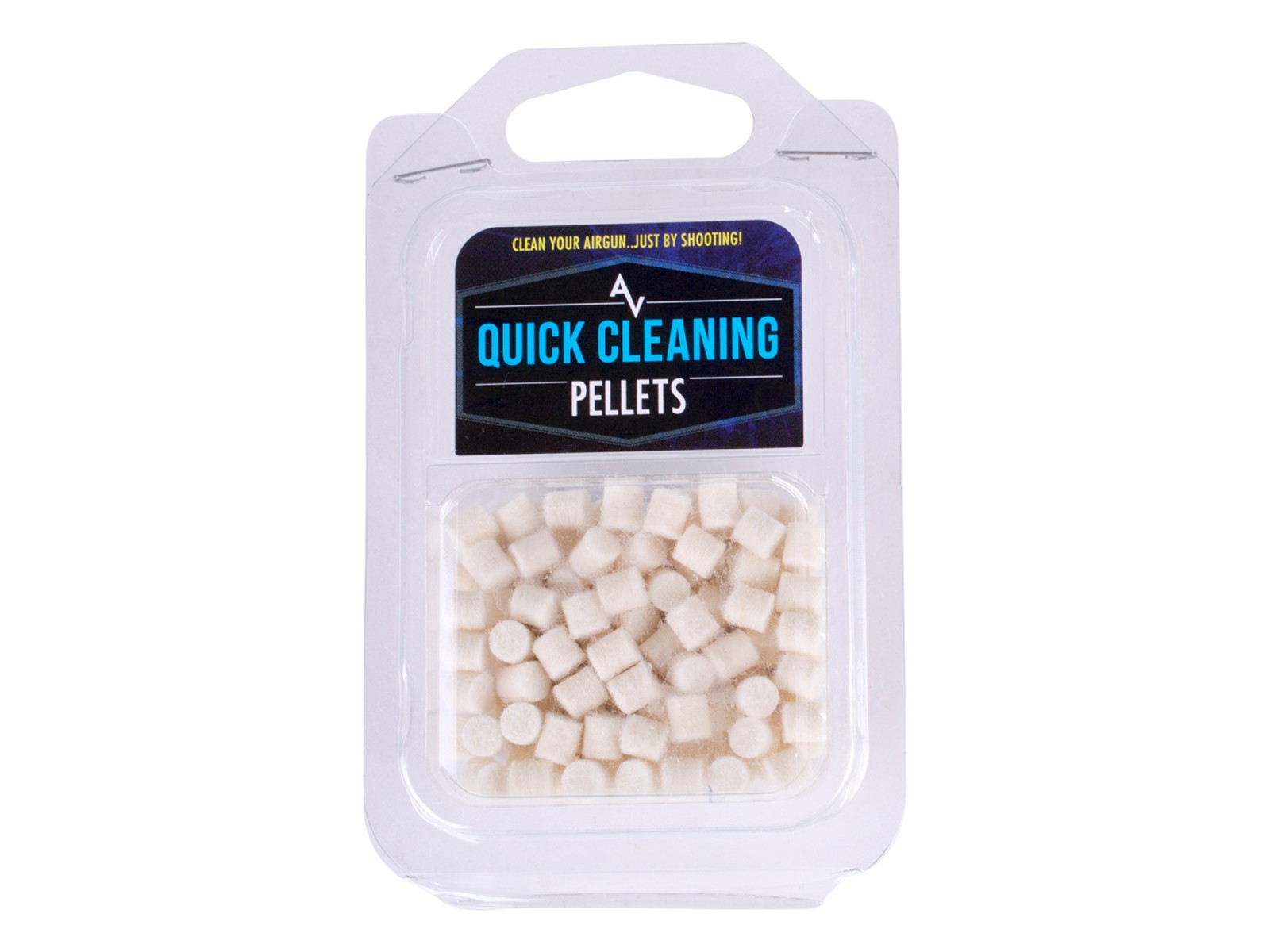 Average Customer Review
4.5
(90 reviews)
Create an online review   and share your thoughts with other customers
The most helpful favorable review
3 of 3 people found the following review helpful:
By terry from USA on 2012-08-26 13:33:52
Things I liked:
simple to use. effective way to clean you air rifle
Things I would have changed:
nothing
What others should know:
I usually stack 3 on top of each other and fire after each shooting session. After every couple of hundred rounds I'll clean the bore with Hoppes #9 bore cleaner. I'll dip the cleaning pellet into the cleaner and push thru the bore with a 1/8" dowel rod (no steel rod) I'll continue pushing the pellets thru until the bore is clean, usually 6-8 are needed. After this I'll push 2 or 3 dry pellets thru until clean. The whole process takes less than 10 minutes. Then I'll shoot 3 or 4 lead pellets thru for "fouling shots" Sometimes after cleaning you'll get a couple of flyers if you don't foul the bore.
The most helpful critical review
0 of 0 people found the following review helpful:
By Michael from USA on 2022-04-10 17:58:47
Things I liked:
Product description says quantity of 100. When you get it factory packaging says Aprox. 100. The count looked light to me. I opened both packs to put in one container. One had 83 and the other had 78. Not happy about that
Things I would have changed:
Package the full 100, not Aprox. 100. You're a factory so I find it hard to believe that you can't achieve an accurate quantity count. If you can't then be upfront that the count may be off by 20 or more. That's not approximately, that's a rip off
What others should know:
Not happy. Next time I'll buy a different brand