Beeman .177 Cal, .177 Reviews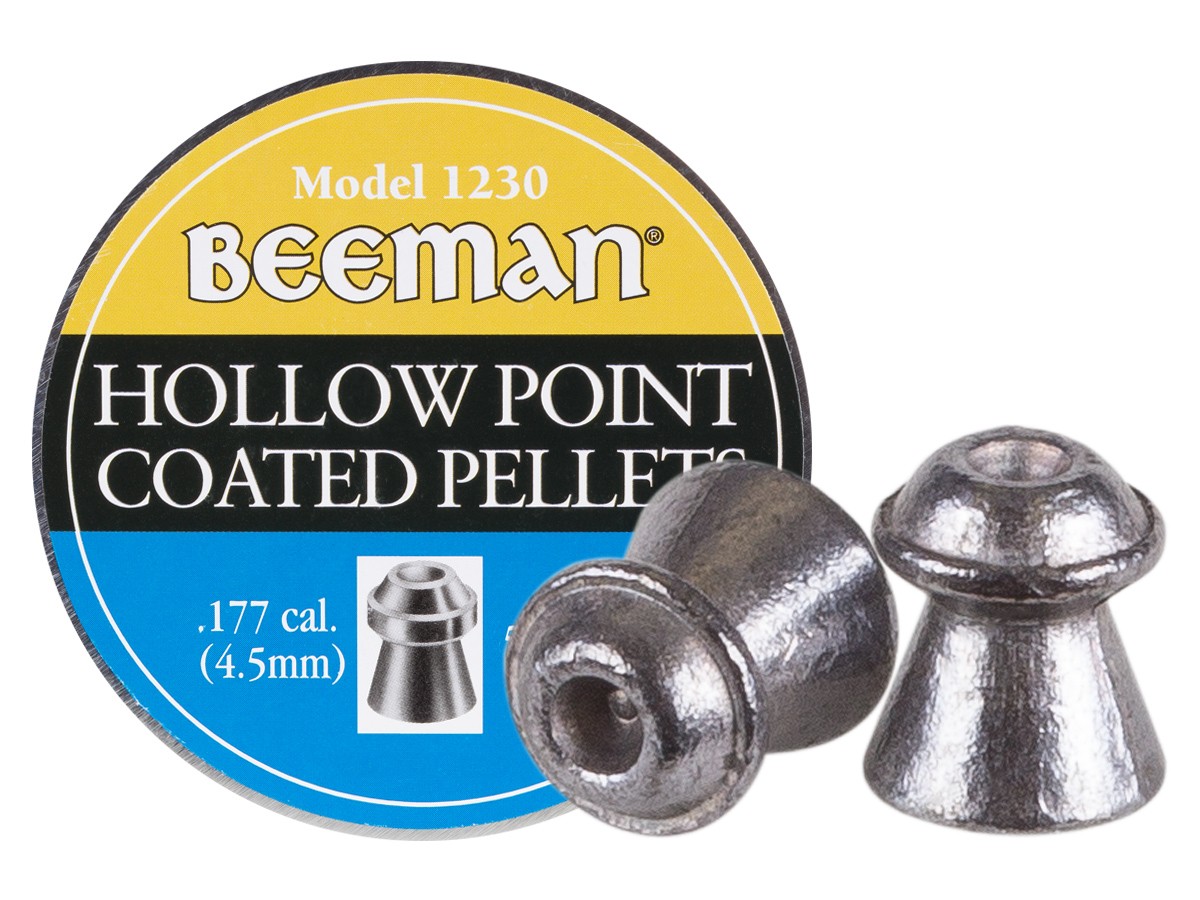 Average Customer Review
4.5
(86 reviews)
Create an online review   and share your thoughts with other customers
The most helpful favorable review
2 of 2 people found the following review helpful:
By david from USA on 2016-03-20 18:23:07
Things I liked:
Decent. A little flashing occais. but very few bent. Graphite lube. The cheapness hides these from the real accuracy guys. Have a Win M14 that Loves these. Same basic powerplant in my Win M4 Loves these! They are all I shoot in these guns because they work best and fit nice in a new clip made for these guns
Things I would have changed:
A little less flashing by the skirts. Flakes come loose when loading the clip , but they are tiny.
What others should know:
use Pyrs 4 for 3 sale here. You might feel guilty for stealing. P.S. Have a 3-9 Bugbuster on the M4. I see right where I am going.
The most helpful critical review
0 of 0 people found the following review helpful:
By John (Mark) from USA on 2020-06-22 20:58:40
Things I liked:
There is not much good to say. These pellets are awful in every way. But they are inexpensive.
Things I would have changed:
Beeman needs to bring back the original 1222 gold anodized pellets. They are clean, consistent, and shoot unbelievable out of a Beeman P1. It is the pellet that is made for that pistol (mine anyway).
What others should know:
I bought a tin of 1222 a decade ago that would not work with my model 48 (supersonic). I got a P1 about a year ago and could not find anything it shot well. I found the 1222s languishing in the closet, and they were amazing. Like lights shining down from heaven with an angels choir amazing. I MUST find more of these pellets! But no, they are no longer made. (Alas, to suffer the same fate as the fabled Silver Jet.) Lo, here are pellets that may be heirs to the throne, from the same beloved company no less! To have one's hopes dashed as such, the horror. I will attach photographic evidence to support this wild tale.