Predator Polymag .22, .22 Reviews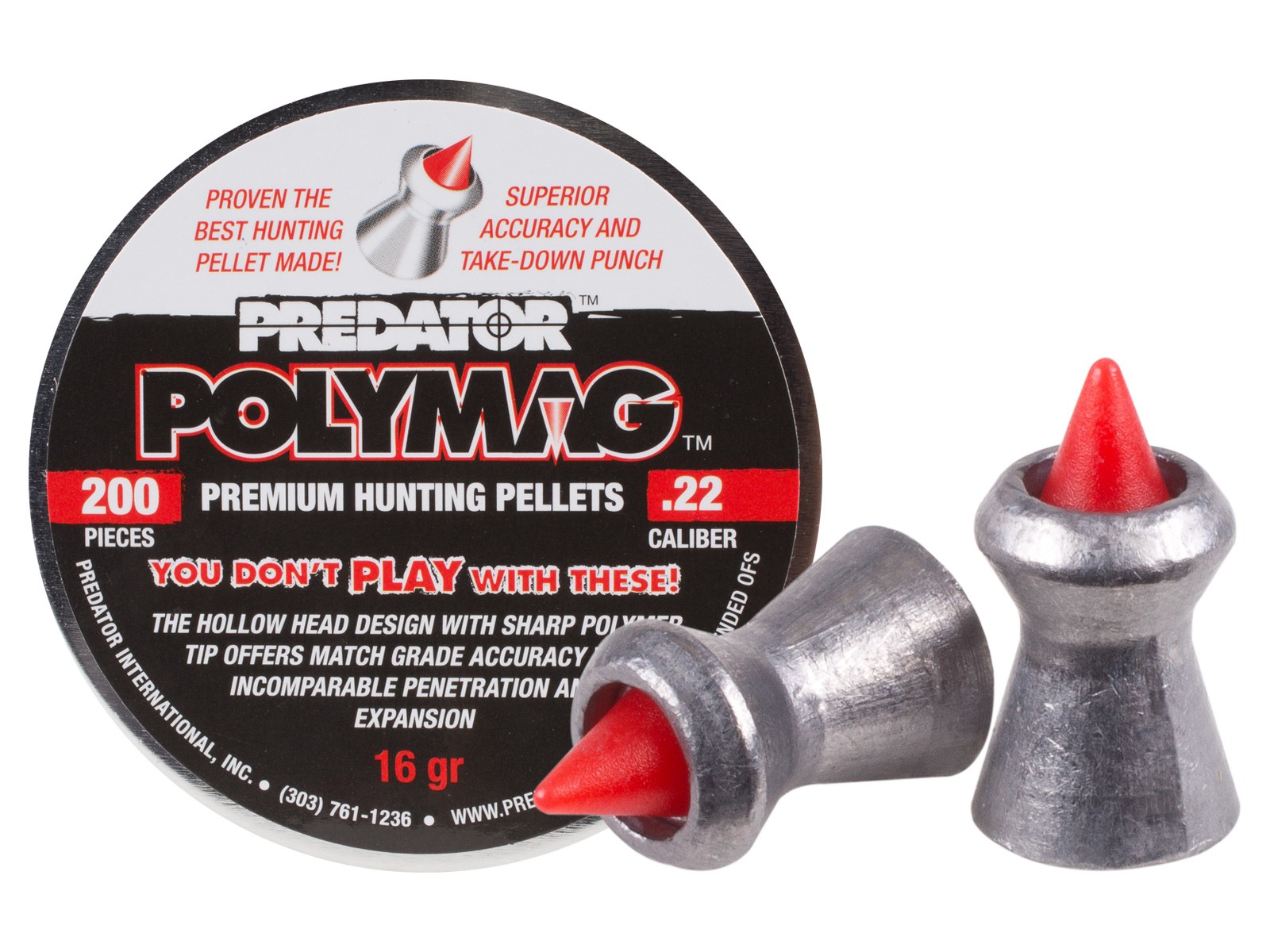 Average Customer Review
4.5
(376 reviews)
Create an online review   and share your thoughts with other customers
The most helpful favorable review
3 of 3 people found the following review helpful:
5.0 5.0
5.0 5.0
5.0 5.0
By ZipnZim from USA on 2013-02-11 23:35:50
Things I liked:
These do maintain their velocity better than regular hollow points. They shoot straight enough in my guns(custom discoveries) to use for small game out to 30yds. Shooting into water filled milk jugs at 50' would deform the head some, but not uniformly. I'm sure the wad of feathers or fur these would surely grab, probably takes them to .30cal when they hit, whether they expand or not.
Things I would have changed:
If these aren't sufficiently accurate from your particular platform, change the diameter/shape/weight of pellet. Airguns can be very sensitive to dimensional variations in the ammunition. Especially bores with high round counts.
What others should know:
After 40yrs of airgunning, I have recently encountered the phenomena of Worn Bores.(Yes, I have been blessed with the means and opportunity to shoot a Whole Bunch!) I tried all the super heavies with indifferent results on accuracy. I ordered sample quantities in the spectrum of head sizes for both .177 and .22, to use for evaluation of the effects of head size on group size. My testing has shown that the effects of head on group size can be astounding! There is no substitute for precision, and when the pellet fits the bore at the optimum condition, the improvement in precision is pronounced.
The most helpful critical review
0 of 0 people found the following review helpful:
1.0 1.0
1.0 1.0
1.0 1.0
By Peter from USA on 2022-12-04 18:26:01
Things I liked:
Nothing upon initial inspection. We'll see how they shoot after I go through the entire tin and pick out all the damaged pellets.
Things I would have changed:
Q.C.
What others should know:
Absolutely horrible condition!! I haven't even shot any of these, only opened the tin and picked a few off the top with very damaged skirts. Looking into the tin, there are many more in this condition. Considering that these pellets are over $20/tin, I'd steer clear.