Winchester .177 Cal, .177 Reviews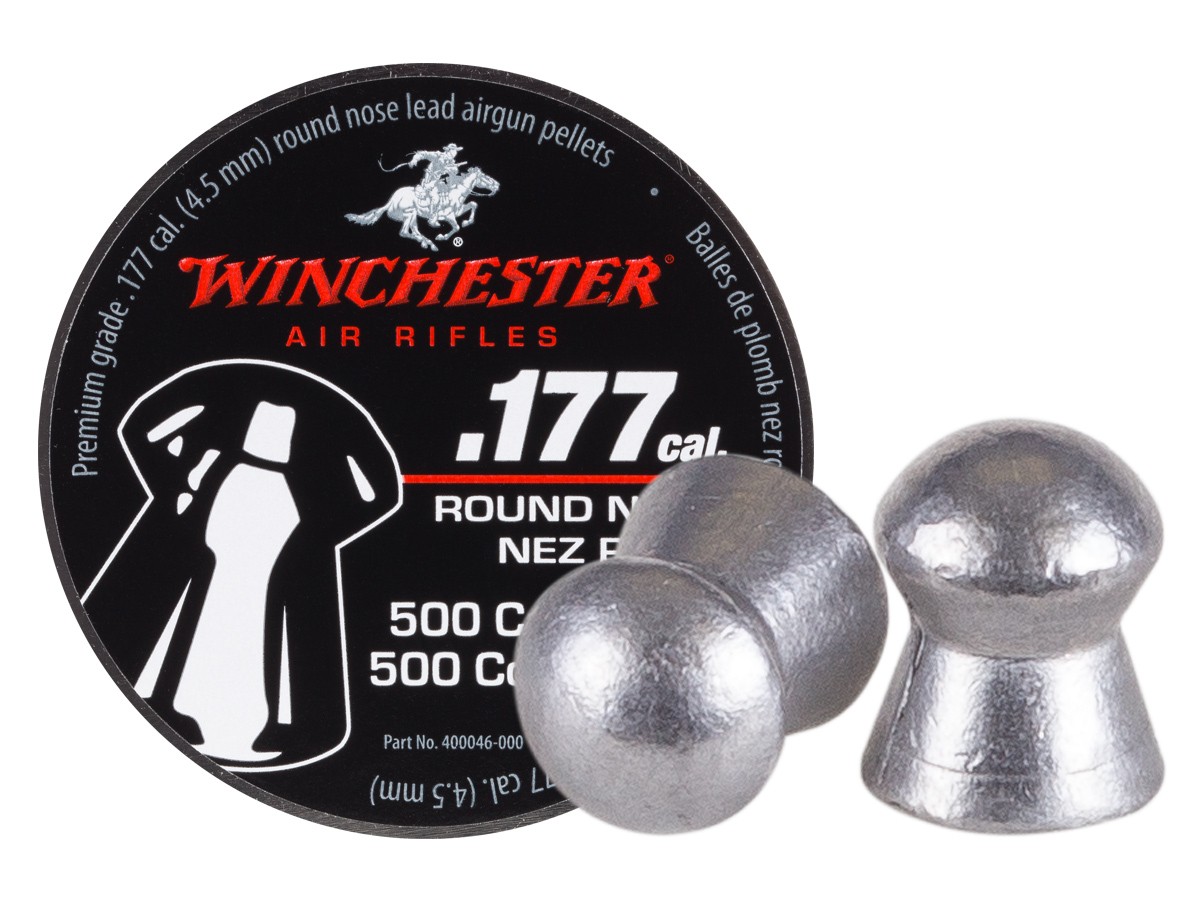 Winchester .177 Cal Review
4.5
(45 reviews)
Create an online review   and share your thoughts with other customers
The most helpful favorable review
2 of 2 people found the following review helpful:
By Khorgan from USA on 2013-02-12 09:29:07
Things I liked:
A lot of people don't like this pellets but I find them very good and very accurate. In fact these are some of my favorite pellets. I use them in all my .177 guns. By that I mean they perform well with my PCP or my spring guns. I find them with a very predictable flight pattern and these are some of my favorite pellets in long distance shots.
Things I would have changed:
Nothing to change
The most helpful critical review
0 of 0 people found the following review helpful:
By Thomas from USA on 2020-09-17 10:54:22
Things I liked:
Fairly clean pellets with respectable consistency. Proper shaped radii dome for pinnacle/max-Q ballistic coefficient. THREADED tin! "Some" (but minimal) bent skirts. Smooth pellet without jagged seams. Head diameter is exceptionally consistent. Good/proper price-point. Daisy (Winchester) poses very good QC & QE on this product. KUDO's to Daisy/Winchester.
Things I would have changed:
This pellet COMPLETELY missed my very specific intended/targeted application. That being: I have a Benjamin Model 397S. Currently.....I'm shooting JSB 10.34gr out of it......with exceptional accuracy; yet, 10.34gr is ever-so-slightly too heavy for the 397S multi-pump. This Winchester 9.8gr domed pellet would be the pinnacle weight for intended application. BUT.......it turns out: This pellet (in reality) weighs 7.6gr. It does NOT weigh the advertised weight of 9.8gr. So....... I am back to ground-zero. . . . . and have completely missed intended resolution.
What others should know:
YET/BUT: Redemption resounds. This specific Winchester (made by Daisy) pellet expresses phenomenal accuracy in all four (4) of my Daisy Model 880's (of various years)......by punching (right at) 1.00" C-to-C 5-shot groups at 100-feet, with 6-pumps per shot..... in a lead-sled bench.....with Hawke 4x32 AO mil-dot w/mid-rise 14mm mounts. Additional resurrection/redemption: In a AirArms S500 Series PCP (at power level: 2)...... I ascertain 1" .... 5-shot groups @50Yds, 855FPS...... with Nikon Black FX1000 FFP 6-24 x 30mm x 50 mil-dot........ on one (forearm only) sandbag. BUYER BEWARE: Advertised weight is in gross error. Expect 7.6gr.....and NOT 9.8gr. Stupendous performance abounds if 7.6gr is computationally entered/utilized......with this planform/platform. Apply accordingly!