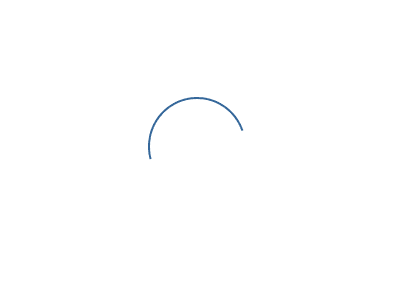 UX-2252668 [PY-5517-11185]
Umarex AirJavelin Pro PCP Air Archery Rifle, FDE
Sold & shipped by PyramydAir
Umarex AirJavelin Pro Price
$299.99
The Umarex AirJavelin Pro PCP Air Archery Rifle represents a significant upgrade over the prior model, with the addition of more power and velocity thanks to the switch to a precharged pneumatic powerplant compared to the previous CO2 cartridge power. With velocities up to 370 FPS and power up to 52 FPE (using 170 grain Umarex Straight Flight Arrows), this arrow-shooting air gun can ethically hunt medium and larger game.
The switch to PCP power still allows the use of High Pressure Shaft technology arrows despite the 7.4 cubic inch air cylinder's 4,500 PSI maximum fill pressure, because this air archery rifle features a regulator with a 1,500 PSI limit. That allows for 15 shots at consistent full power on the regulator, and 25 total shots at effective, ethical velocity before an air cylinder refill is needed.
Another change from the original model to this Umarex AirJavelin Pro version is the addition of Flat Dark Earth components on the collapsible tactical polymer stock. It also has ridges on the forearm and an ergonomic textured pistol grip to provide a stable hold. In addition, an integrated manometer on the end of the air cylinder next to the male Foster quick-disconnect fill fitting ensures easy filling and pressure monitoring.
In order to deliver accurate shots, this arrow airgun provides a full-length Picatinny optics rail for maximum flexibility when adding a scope. Additionally, there are M-LOK mounting slots on both sides that enable the attachment of accessories such as quivers, bipods, lasers, and lights.
To get an improved version of the lightweight arrow-shooting airgun with added capacity and power for medium-game and larger-game hunting, buy an Umarex AirJavelin Pro PCP Air Archery Rifle at Pyramyd Air now.
Umarex AirJavelin Pro PCP Air Archery Rifle
Ambidextrous bolt-action
Precharged pneumatic
121.3cc air cylinder
4,500 PSI (310 BAR) fill pressure
1,500 PSI regulated pressure
Shots at effective ethical velocity: 25
Uses Umarex Straight Flight Arrows with HPS technology
Collapsible tactical polymer stock in black/FDE
Integrated sling slot
Max. velocity: 370 FPS (w/ 170 grain arrow)
Max. energy: 52 FPE
Uses Quick Valve Release and PCP Release technology
Single-stage trigger with 6.25 lbs. pull
Manual push button safety
Integral manometer on end of air cylinder
M-LOK mounting slots and full-length Picatinny optics rail
Rubber butt pad
Ridged forearm and textured ergonomic pistol grip
Overall length: 31-34.25"
Male Foster quick-disconnect fill fitting
Includes three Straight Flight 170 grain arrows with field tips