Date: 30/3/2020 0:33
Please note: due to higher than normal order volumes, we are experiencing delays in order fulfillment.
HFC-11 Sub-Machine Gun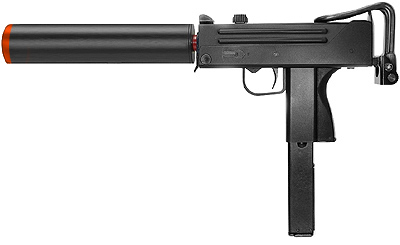 Roll over image to zoom in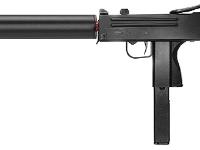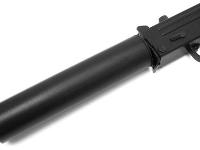 Description
Specifications
Customer reviews
Questions & Answers
Awesome Fully Automatic HFC 11. Shoots hard at 300 FPS with a .20g BB. Operates on Green Gas. With a 40 shot high capacity magazine. Select fire Full Auto or Semi Auto. If you're looking for a realistic feel to your AirSoft experience, then HEAVY WEIGHT gas guns are where it's at! Highly realistic look, feel and action.The body is ABS plastic/metal hybrid construction, with some metal internal parts. Great quality from HFC.
This gun includes numerous metal parts, making it look and feel realistic. Metal parts include threaded barrel, front sling mount, selector switch, charging lever, trigger, magazine, extendable stock, bolt, and extension release buttons.

Adjustable Hop Up System: Hop Up is the process of putting backspin on the BB to increase it's maximum range and stabilize the projectile for more accuracy.
| | |
| --- | --- |
| Caliber | 6mm |
| Max Velocity | 300 fps |
| Overall Length | 8.97" |
| Shot Capacity | 48 |
| Scopeable | No |
| Material | Metal/ABS plastic |
| Body Type | Pistol |
| Weight | 5.0 lbs |
Create an online review and share your thoughts with other customers
Got a question? Got an answer?
Log in, then enter your text.
Item Description
HFC-HG-203 [PY-1004-1872]
Weight: 2.9lbs (1350 g)
Caliber: 6mm BB (0.2g or .25g)
Capacity: 40 Rounds
Power: Green Gas
Action: Semi/Full-Auto

| | |
| --- | --- |
| Caliber | 6mm |
| Max Velocity | 300 fps |