by B.B. Pelletier
Troubleshooting
Today, I'm helping a couple readers with some problems. First is Frank B., who owns a Marksman model 70 that he asked a question about. Seems his rifle is missing the trigger adjustment screw. So, Frank, I pulled the screw from my BSF 55N rifle, whose trigger unit is very similar, and I photographed it. For you photographers, I painted the screw with light. I didn't get a perfect exposure, but it's good enough for this job. Also, this is a macro done with my nicer camera.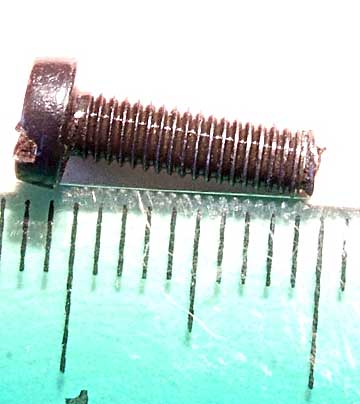 The shank is 10mm long.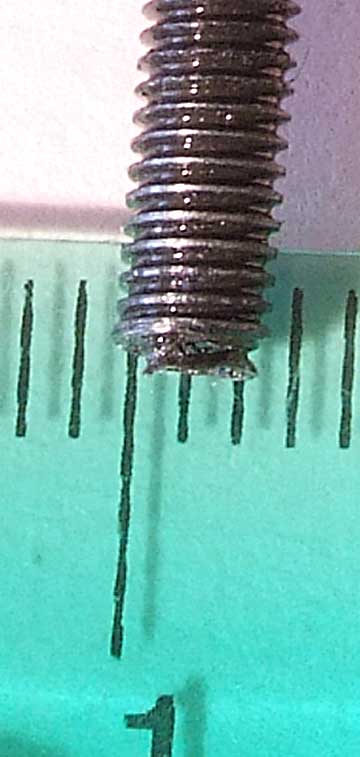 I told Frank the screw was 2.5mm, but seeing it enlarged like this I think it's a 3mm screw.