by B.B. Pelletier
We'll finish the Walther Lever Action today with a look at accuracy. There was a tornado warning in my area when I tested the rifle, so I confined the test to indoors at 10 meters. When you see what it did, though, I don't think you'll mind.
Scope use
I tested the rifle with open sights, only, though it's possible to mount a scope, using either a B-Square mount or a Walther mount.
Sights needed very little adjustment
I had tested this rifle before for Airgun Illustrated magazine, and it was right on then, so nothing changed but the elevation from being bumped around. It took two targets and just a few shots to get back in the black again. Because all shooting was at paper, I used wadcutter pellets that cut better holes.
Gamo Match
The first pellets tested were Gamo Match. They did well but were not the best in this rifle. Gamo Match will always be pretty good in any airgun that has reasonable accuracy.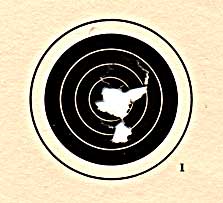 This is the best target shot with Gamo Match pellets at 10 meters from a rest. The group can almost be covered by a dime.
H&N Match
H&N Finale Match shot about the same as Gamo Match. Again, they aren't bad, but the rifle can do better.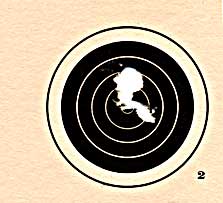 This is the best target shot with H&N Finale Match pellets. Once again, a dime will almost cover the group.
RWS Hobby
The RWS Hobby pellet proved best in this rifle at 10 meters. I shot several groups and all were better than those shot by the other two pellets, but the best one was really something.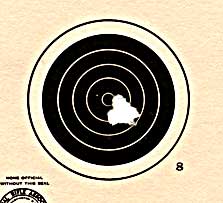 This is the best target shot with the Walther Lever Action. It's almost as good as a 10-meter rifle can shoot at the same range. Shot with RWS Hobbys. The average group was about one pellet-hole larger.
The trigger came under great scrutiny in this test. Had it been as good as a 10-meter rifle trigger, the groups would have been smaller, because I could see some movement of the front sight during the squeeze.
Cocking is butter-smooth and light. The Walther will spoil you for a lever-action firearm – even a .22! I have to agree with those who like this rifle for its realism.
It's certainly not cheap, but if you like realism and fast action in a pellet rifle, you will want to try Walther's Lever Action.