by B.B. Pelletier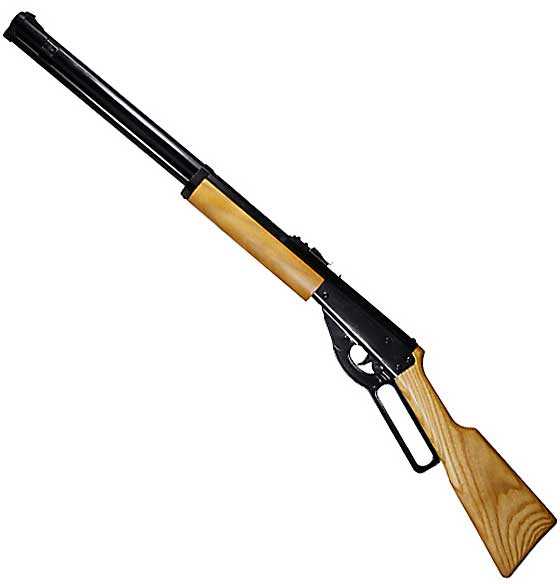 The new Marlin Cowboy BB gun is a beauty!
Well, we've certainly heard a lot of passionate comments about the new Marlin Cowboy from the Part 1 report! Today, we'll test velocity, and I'm including the new RWS BBs in this test. You can't buy these from Pyramyd Air as of this date, but perhaps if they test out well in a couple guns we'll give them a reason to stock them.
Somebody commented that the Cowboy looks like theDaisy Red Ryder, but I don't think it does. In fact, there's very little resemblance between these two BB guns, other than the fact that they both have levers. The Marlin is a little larger, overall, and perhaps not as refined as the Red Ryder.
Cocking
Cocking the Cowboy will seem strange to anyone familiar with American BB guns. It has a ratchet that incrementally grabs the cocking lever as it's pulled away from the gun, hence a ratcheting sound accompanies every shot you make ready for. It's more of a TX200 sound than a BB gun sound, and I'm still not used to it. It does no harm, but it does remind you that this is a different kind of BB gun.
Thankfully, the safety is manual, so it doesn't come on when the gun's cocked. However, the ratcheting mechanism is an anti-beartrap device, so there's no uncocking this gun. If you cock it, you must fire it. Cocking is hard enough that I think smaller kids will be challenged.
Trigger
The trigger-pull is single-stage and breaks between 6 and 7 lbs. That sounds heavy –and it really is; but when you're shooting the gun, it doesn't seem as bad as it sounds. I guess you can get used to anything. I don't know what effect it'll have on youngsters, though.
There's also not a lot of room inside the triggerguard for your trigger finger. Adults with normal-size hands will find it tight, and large hands may find it impossible.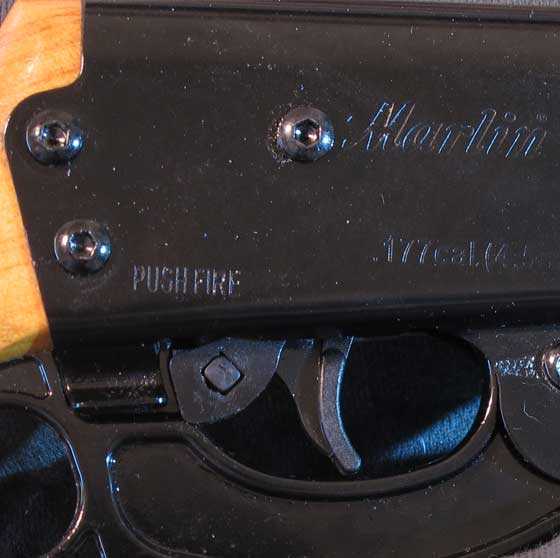 Not a lot of room inside that triggerguard for a finger. Those with larger hands will find it difficult to operate.
Velocity tests
Velocity with Daisy zinc-plated BBs averaged 328 f.p.s. The spread was very tight, from 324 to 332 f.p.s. Pyramyd Air says these BBs weigh 5.1 grains, but I weighed mine and they averaged 5.3 grains The average muzzle energy works out to 1.27 foot-pounds.
Crosman Copperhead BBs really do weigh 5.1 grains, and in the Marlin Cowboy they averaged 331 f.p.s. The spread went from 327 to 335 f.p.s., so once again it was tight. They averaged 1.24 foot-pounds of muzzle energy.
And, now for the RWS BBs. They look so uniform; and when I weighed them, they all weighed 5.3 grains. The average velocity was 335 f.p.s., for the fastest of the test. The spread went from 333 to 339 f.p.s., so another tight distribution. The average muzzle energy was 1.32 foot pounds — the highest of the test.
There were several failures to feed during this test. They happened with all the different brands of BBs. It seemed that if I jarred the gun when it was held level, I would get a failure to feed. So, I'm thinking the BB is falling off its magnetic seat.
Thus far, I'm on the fence about this BB gun. The looks are good and the power is right where it should be, but the trigger's heavy and there have been a few failures to feed. The accuracy test should tip the balance.