by Tom Gaylord
Writing as B.B. Pelletier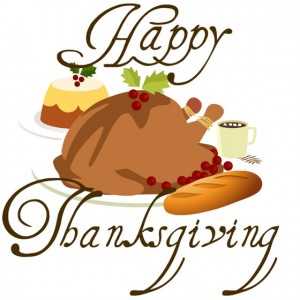 This report covers:
• Larger gifts
• Smaller gifts
This will be my last gift guide for the 2014 Christmas season. Today, I'll look at all those things that aren't airguns but still make wonderful gifts for airgunners.
Before I start, here's how I put the guide together. I recommend gifts that I believe most shooters will enjoy. If it isn't something I would like, it doesn't make my guide. The way I look at it, we have a number of readers who are just getting started in airguning. I want their experiences to be good ones. So, if I think something is not for everyone, it doesn't make the cut. That way anyone can use my list and buy for any shooter.
Larger gifts
If your airgunner has been REALLY good this year, I bet he could use an 88 cubic-foot carbon fiber tank. Most of us who shoot precharged pneumatic guns can use one. In fact, I could always use a second one. They're definitely not cheap, but they are the ultimate way of carrying compressed air.
88 cubic-foot carbon fiber tank.
Everyone needs a gun case, and this year I received the best one I've ever seen. I already own a Starlight case that can survive being run over by a 13-ton armored personnel carrier, and I'm rating this case as even better. Not stronger — but more practical. It's the Plano Pro Max double scoped rifle case. Some owners have said the latches fall off, and they do, but they can be put back on in an instant. When I have an expensive rifle or two to transport, this is the case I use.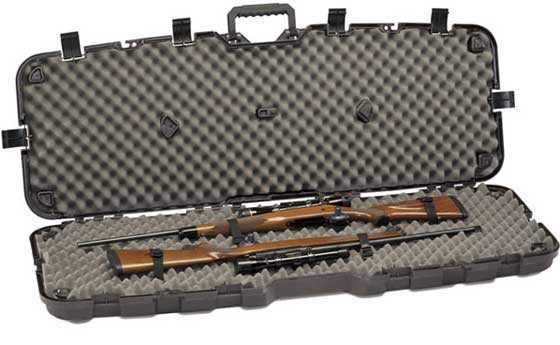 Plano Pro Max double scoped rifle case
I hesitate to recommend scopes because they require fitting to each airgun; but, assuming you can trick your airgunner into doing that, my first recommendation is the AirForce Airguns 4-16X50 scope. For air rifles that can handle a large scope, this one is a real deal! It's clear, sharp and well-made. It's one of the scopes I reach for when testing a new gun.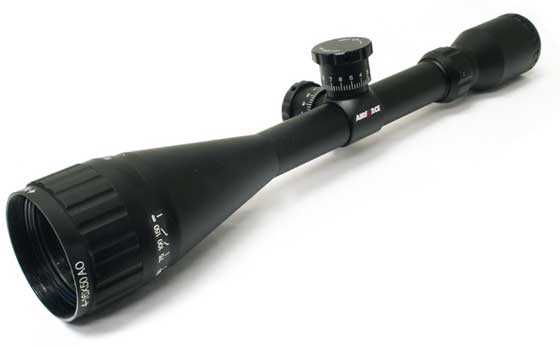 AirForce Airguns 4-16X50 scope
If you want to save some money, the UTG 4-16X40 scope is a very nice scope for even less money. While not as bright as the AirForce scope, it is still a very good buy.
Another good scope is the UTG 4-16X44 SWAT scope. This one has a 30mm tube, but it comes with rings, so mounting shouldn't be a problem. Unless your airgun has 11mm rails. Then you need to get a UTG Weaver -to-11mm or 3/8″ adapter. These things are phenomenal. I never have enough of them, because these days everybody has a different idea of what a scope mount should be. These little things solve that in a flash, by giving you both worlds — Weaver and 11mm — in one scope ring!
And if you want my absolute best-est scope Pyramyd AIR carries at any price it would have to be the Hawke 4.5-14X42 Sidewinder. This is the scope I always choose when I want to best scope for a test. I have been "evaluating" this scope for so long that I suppose I will have to break down and buy it someday soon (hint, hint).
Okay, now I want to recommend products I've never evaluated. I love my Dillon electronic earmuffs that I bought at an NRA Annual Meetings back in the 1990s. Not only do they protect my hearing — they also serve as ad-hoc hearing aids! When I turn them on at the range, I can suddenly hear sounds I thought were gone from the world — birds chirping and leaves rustling. But Pyramyd AIR doesn't sell the Dillon brand, and, truth be told, Dillon has nothing whatsoever to do with the making of their earmuffs.
Like all things electronic, earmuffs are made in Asia and simply carry the name of the company. So, I'm now recommending a product that I've never tested. I'm saying that your shooter will appreciate a set of electronic earmuffs — not for his pellet guns, but for those times when he shoots firearms and perhaps even big bore airguns. I'm going to link to the Radians Maximus 29, only because it's the most expensive set. They retail for $100, and I paid $130 for my Dillon muffs about 16 years ago. I recommend the priciest pair because I have also owned two Caldwell electronic muffs that were both budget items. Neither pair worked that well. But the Dillons have served me well for a long time. Thankfully, Pyramyd AIR has a great return policy if you have a problem.
For the record, there are two Radians electronic earmuffs that cost less. The Pro-Amp lists for $65, and the 430 EHP is a bargain $26. In my experience, though, bargain electronics don't always save you money. But electronic earmuffs make a wonderful gift for any airgunner.
I got an MTM Case-Gard Predator shooting table several years ago, and I still use it many times each month. The thing is so darned handy! It knocks down to a flat slab for transport and sets up to become a great shooting bench. I sometimes take mine to the rifle range, where I fit in between the concrete benches on the line. But I mostly use it in the house, where I can set up a 25-yard indoor range in about 10 minutes.
And your shooter needs a shooting rest. I own a $120 Caldwell Lead Sled that I use a lot, but I have to tell you there are things that my $44 MTM Predator rifle rest can do that my Caldwell can't. Holding an AR-15 is one of them. That pistol grip gets in the way of the bottom of most rests, as do the longer magazines. But the MTM rest has plenty of room for both. The MTM comes apart to make a nice pistol rest, too. The other rests don't do that. Yes it is plastic, but it's still very solid. The one thing it doesn't do is absorb recoil. But for all other purposes, this is a good, adjustable rifle rest.
Smaller gifts
I never have enough gun cases! And the ones I run out of first are the ones that hold longer guns. So although I haven't owned this exact model, I'm recommending the Plano 400 Gun Guard soft case. It will accept a 48-inch rifle; and if there's one truth in this world, it's that many air rifles are longer and heavier than firearms. And I've owned enough Plano cases to know that what they make is generally excellent.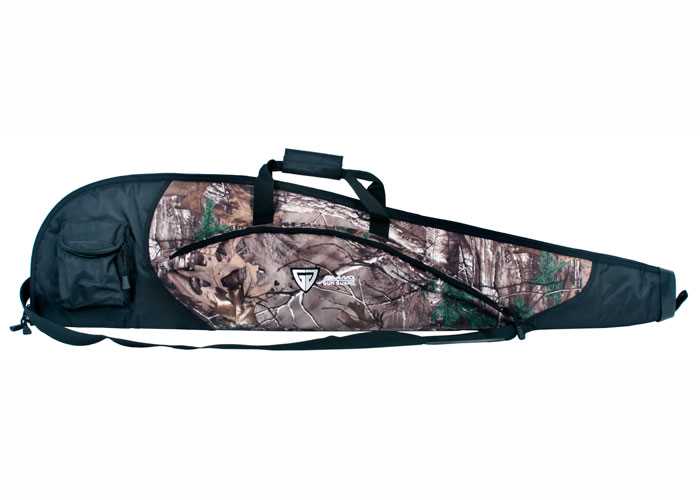 Plano 400 Gun Guard soft rifle case
Your shooter is going to need pistol cases, too, and I like the MTM Case Guard pistol case. I've used many MTM products and have found they last and stand up to a lot of abuse. This case will hold one larger scoped pistol or several smaller ones.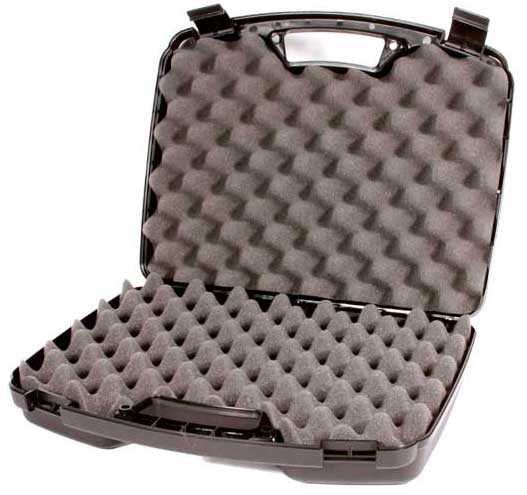 MTM pistol case
Every airgunner needs a copy of the Blue Book of Airguns. In its 11th edition, this book has grown from a small format booklet with 160 pages to a large format monster with 736 pages. And the beauty is that they still don't have everything in the book! That's good because it means the subject we're interested in is much larger than even this encyclopedic reference can contain. But nothing on the market does a better job. So, for hours of fascinating reading and answers to those burning questions that always pop up, this book is a winner.
Another item I use all the time is my UTG BB and pellet trap. It's not that exciting until you need it, and then it's invaluable! Not only does this trap stop lower-velocity pellets (under 600 f.p.s.), it also stops BBs and prevents them from bouncing back onto the floor. The description says it's good for pellets up to 1,200 f.p.s., but that will wear the trap out very soon. Stick to the lower velocities and continue to use it for years.
That is my list for 2014. Remember that your airgunner can always use pellets and BBs, too, but there are too many variables for me to make a list. So, you need to employ some clever questioning techniques to find out. Isn't that what makes the Christmas season so much fun?