What Cowboy Air Gunners Really Want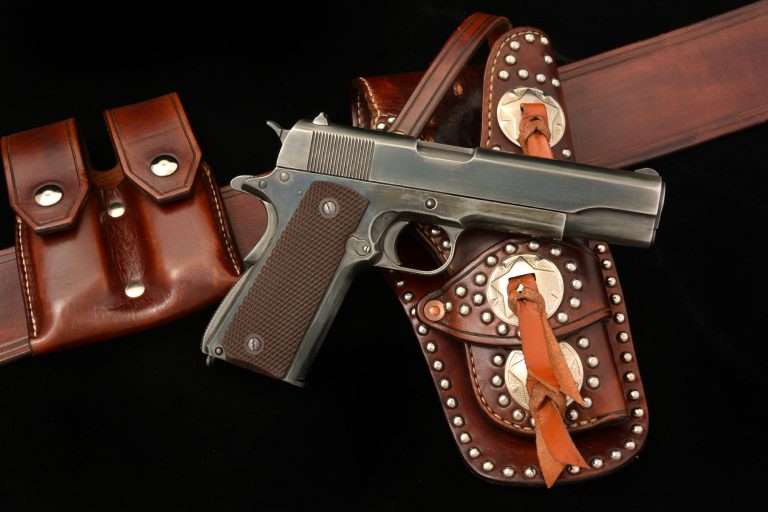 I can't speak for everyone who likes western guns, I can only speak for myself and the handful of people I know who shoot CO2 powered Single Actions and Lever Action Rifles, and among that group there is a need for more new guns in this category. But what exactly is a western gun? And when did the Old West really come to an end? Certainly not when the calendar flipped over to January 1900; it might have been a new century but the wild and often untamed American West of the 1870s and 1880s held fast to its ways well into the early 1900s.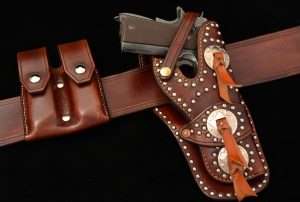 Texas, New Mexico, Arizona, Nevada, Utah, Montana, Kansas, Wyoming, Colorado, and parts of California, still had their share of rough and tumble cow towns. New Mexico and Arizona were still territories until 1912, becoming the 47th and 48th states, respectively. It took territorial legislators and a band of heroic U.S. Marshals operating out of Ft. Smith, Arkansas, to bring law and order to the Oklahoma badlands before Oklahoma could achieve statehood. That took until 1907, and yet, the Oklahoma oil fields and surrounding towns were still as wild in the 1920s as they had been in 1880s and 1890s.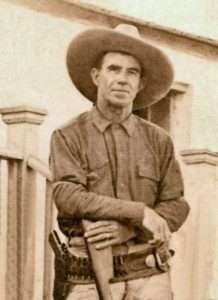 Automobiles, telephones and electric lights brought conveniences, they didn't bring civility or change the ways of men and women who had been born in the West of the late 19th century. Most of the senior lawmen of the day had honed their skills in the 1880s, and much the same could be said for the outlaws, ruffians, and miscreants of the era.
One other thing had changed, not for everyone, but for most, the types of guns that were being used. So by the 1920s, what exactly was a Western gun? The lead photo for this article answers that question to some extent.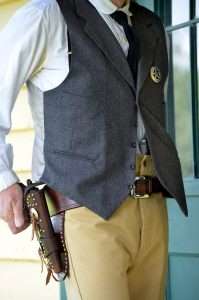 We consider Tom Horn a figure of the American West, yet when he escaped from the Laramie County, Wyoming, jail in 1902 (where he was being held on a murder charge), he took Deputy Sheriff Richard Proctor's pistol, a .32 ACP FN Model 1900 semiautomatic, and found himself essentially unarmed against his pursuers, because Horn had no idea how to work the Browning pistol, which Proctor carried with the safety set.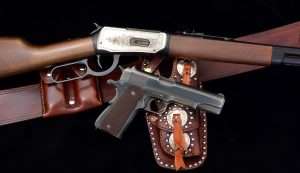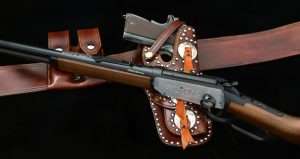 When legendary 19th century frontier lawman, Bill Tilghman, was shot and killed on November 1, 1924, while serving as City Marshal of Cromwell, Oklahoma, a wild and almost lawless oil town, he was carrying a Colt Model 1908 semi-auto. His killer, Wiley Lynn, is reputed to have shot the Marshal at point blank range with a .25 ACP Colt Model 1908 Vest Pocket Model semi-auto, while Tilghman was trying to arrest him. The times hadn't changed, just the guns. Had Tilghman been carrying his Colt Peacemaker he probably would have buffaloed Lynn with the barrel of the gun, and things might have turned out differently.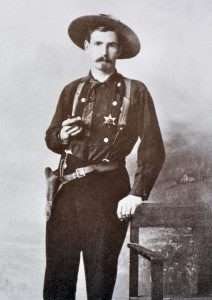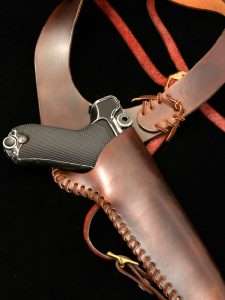 By the early 1900s, even though the majority of lawmen and law breakers still carried Colt Single Actions, there were Colt and Smith & Wesson double action revolvers in use, and Colt and various European semi-autos being carried, either as a primary sidearm or a backup. One early 20th century lawman in the Southwest carried a new 9mm German Luger in a western-style holster; the Sheriff of Anadarko Oklahoma (still a territory) had among his guns a shoulder stocked Model 1896 Broomhandle Mauser semi-auto.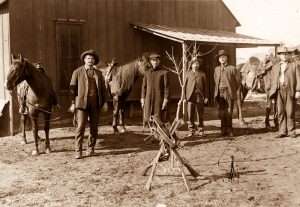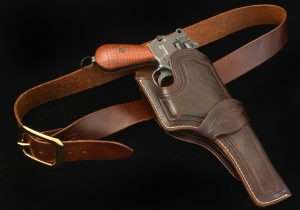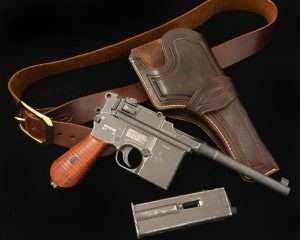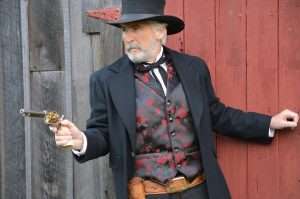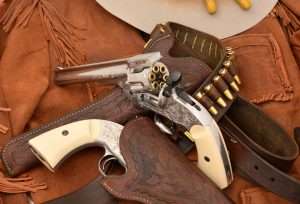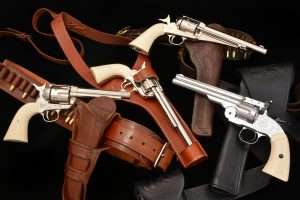 So, when we say we need more western guns as CO2 models, we actually have a few more than we realize! This is not to say we still don't need a couple of new Schofield designs from Bear River, or a 4-3/4 inch Peacemaker or 2-1/2 inch barrel Sheriff's model from Umarex, but you might think about finding a western rig for an Umarex P.08 Luger or Model 712 Broomhandle. They, too, have histories well rooted in the American West.