by Tom Gaylord
Writing as B.B. Pelletier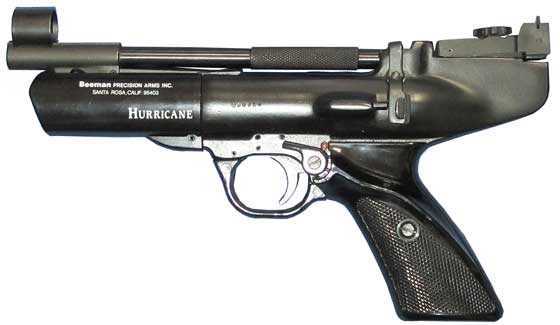 Webley Hurricane.
This report covers:
Air Arms Falcons
HOWEVER
H&N Finale Match Light
What is the Oh, oh?
Galling
Wrong lubrication
Change in direction
What's next?
Today I'm going to test my Webley Hurricane's velocity. Like I said in Part 1, I have never tested the Hurricane in my standard way. This series is an attempt to correct that. However — I have tested the Hurricane's velocity before and I recorded the results. I will now show a table of those results that I recorded in August of 2014, so I can do some baseline testing as I start the velocity test.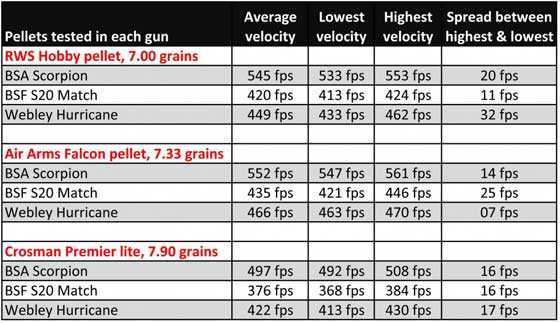 As you can see from the table, Air Arms Falcon pellets are the fastest and also the most consistent in the Hurricane. If I shoot 10 more today, how will those results compare to the numbers I got six years ago?
Air Arms Falcons
This time 10 Falcons averaged 461 f.p.s., compared to 466 f.p.s. in the table. The spread went from a low of 456 to a high of 466, making a difference of 10 f.p.s. In the table it's 7 f.p.s. I would say the pistol is performing pretty much as it did 6 years ago.
HOWEVER
There is a "however". I noticed when cocking the pistol that the piston or something seems to be galling as the piston is withdrawn. The cocking effort is shaky and rough, like metal is scraping metal. I don't like it.
H&N Finale Match Light
The next pellet I tested was the H&N Finale Match Light. This wadcutter wasn't around in 2014 when I last tested the pistol. I only shot 5 shots because the third time I cocked the Hurricane for this string the HOWEVER became an Oh, oh!
The average velocity was 416 f.p.s. The high was 422 and the low, which happened after the Oh, oh started, was 412 f.p.s. This test ends now.
What is the Oh, oh?
The Oh, oh is what happened during the test of the H&N Finale Match Light pellet. On the third try the cocking went from stiff and jerky to a major issue. I had to use too much force to cock the gun. I didn't measure it, but 50-60 pounds seems about right. The powerplant feels dry. Obviously something is very wrong with this Hurricane. I can feel galling and it's getting much worst.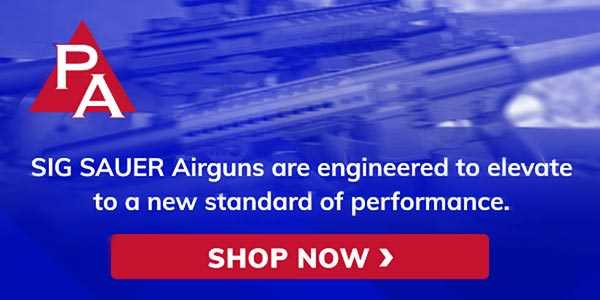 Galling
Galling has several meanings, but they all boil down to two parts rubbing together in an uncomfortable way. If we are talking about skin parts, you have chafing and redness from irritation. For metal parts it means two parts that are engaging (touching) and losing metal from friction. It can be caused by a lack of lubrication, or by using the wrong lubrication, or the parts are not aligned as they are supposed to be. Or it can mean all three.
Wrong lubrication
You can understand a lack of lubrication and a misalignment of parts, but what does using the wrong lubricant look like? A classic example of using the wrong lubrication is when you use silicone chamber oil as a lubricant between two metal parts. Silicone chamber oil is designed to seal very tight spaces, such as the edges of a fast-moving synthetic piston seal when a spring gun fires. It works great for that. But between two metal parts that are rubbing against each other under pressure, silicone chamber oil doesn't have enough surface tension to do the job. It gets squeezed out of the way and the parts act as though there is no lube at all.
Change in direction
I didn't anticipate this, but now this report has taken a different turn. I'm going to disassemble the pistol and discover what is wrong so I can correct it. Galling should leave evidence in the form of shiny places wherever metal has been removed. Find them and then look for the part(s ) that have rubbed them shiny and lube both parts with a good lube.
Thankfully reader Derrick told us about a good blog on Hurricane disassembly on Another Airgun Blog. He pointed it out to us in the comments for Part 1. And, there is also a downloadable Webley Tempest manual with full disassembly instructions on the Pyramyd Air website. I printed it out. And I will do my part to show you how the Hurricane gets stripped.
There is another blog there about smoothing the trigger. My trigger is smooth and reasonably light, but as long as I'm in there I will look at it.
Now, a Hurricane is not built like the Webley pistols of old. My straight grip Senior from the 1930s was put together in a classic and time-honored fashion with screws and threaded parts, and I showed you a trick or two for disassembly when I took it apart. Well, this Hurricane is put together with lots of roll pins (hisssss) and the parts are named strange things by Webley. For example, in the Tempest manual the plastic grip panels that need to be removed are called Stocksides????? That's a name a British Millennial Valley Girl would have made up! Old BB is a-gonna straighten all that out for you as he does this.
What's next?
I have ordered a set of roll-pin punches that I have needed for decades. If I'm doing this I'm going to do it right! As far as the lubes go, I'll have to wait to see the condition of the insides of the gun, but moly paste is on my mind right now. And, I have a fresh tube of White Lithium grease that you guys made me buy, so the spring will get lubed, as well. I say you made me buy it but the truth is the last time I popped the lid off my vintage 1966 can of M1 Garand Special Purpose Grease, the "white" grease inside had turned brown, with oil separating out. Don't gotta tell me twice!
I'm sorry for a failed test today, but I think we are all going to learn a lot more from this than if the pistol had functioned normally. So you see, Yogi, sometimes even mundane things like retesting the velocity can be exciting!