by Tom Gaylord
Writing as B.B. Pelletier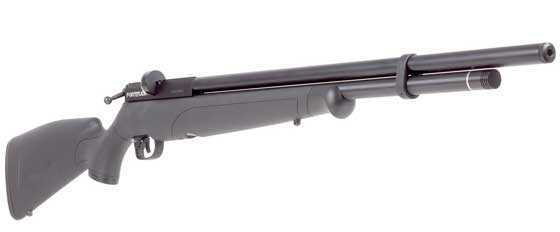 The Generation II Benjamin Fortitude.
This report covers:
Fill to 3,000
Crosman Premier Heavys
Discussion 1
RWS Hobby
JSB Exact Heavy
Where are we?
After lunch
Discussion 2
Noise
Trigger pull
More velocity testing to come
Summary
Watch out, spouses! The Great Enabler is about to strike!
Today's report is so astonishing that if I hadn't been there I probably would have my doubts. The velocity test took me two and one-half hours to complete! That's because the .177 Benjamin Fortitude had so many shots on a single fill to 3,000 psi! Let's get started.
Fill to 3,000
I filled the rifle to 3,000 psi as indicated on the gauge of my large carbon fiber tank. The gauge on the rifle also showed the pressure was 3,000 psi, and I know the gauge on my air tank is very accurate. I waited for 4 days after filling and the pressure still showed 3,000 psi on the rifle's onboard gauge, so I know the rifle holds well.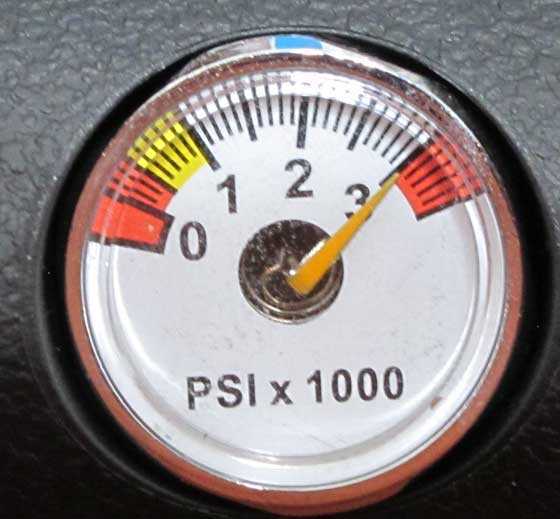 The Fortitude gauge agrees with my tank gauge.
Crosman Premier Heavys
Since this is a Benjamin (Crosman) airgun, I started the test with 10.5-grain Crosman Premiers. The Pyramyd Air website, as well as a slip of paper Crosman puts in the box, says the rifle comes from the factory with the power adjuster turned up 4 turns, which is on the more powerful side, but not the most powerful. They say to expect up to 90 powerful shots.
The first ten 10.5-grain Premier Heavys averaged 726 f.p.s. The low was 719 and the high was 733 f.p.s. — a difference of 14 f.p.s. For a regulated airgun that is not that tight. But keep an open mind because today's report is a lesson in PCP operation.
At the average velocity the 10.5-grain Premier going 726 f.p.s. generates 12.29 foot-pounds of muzzle energy. Remember, this is just the factory setting.
The next string of 10 shots averaged 722 f.p.s. and the spread went from a low of 717 to a high of 726 f.p.s. — a difference of 9 f.p.s. It seemed to me the velocity was falling. So I shot a third string of Premier Heavys that I will now show you.
Shot……..Vel.
1…………717
2…………711
3…………708
4…………720
5…………did not register
6…………718
7…………713
8…………691
9…………693
10………..680
After this third string I was prepared to say that the rifle had fallen off the regulator, but when I looked at the pressure gauge, it was still 2,800 psi! So I shot another string of 10. They looked like this.
Shot……..Vel.
1…………718
2…………687 Waited 20 seconds before this shot
3…………714 Waited 30 seconds before this shot and all the rest
4…………704
5…………720
6…………717
7…………702
8…………714
9…………681
10………..718
Discussion 1
The average for this string of 10 was 706 f.p.s. What's happening is the regulator is taking a long time to fill — AND, the reg and valve are both breaking in! I will continue to shoot the Fortitude and wait 30 seconds between each shot for the remainder of the test, until I say different. We have now seen 40 shots with Premier Heavys — let's see what other pellets do.
RWS Hobby
The 7-grain RWS Hobby pellet averaged 867 f.p.s. from the Fortitude. At that velocity it generates 11.69 foot-pounds of energy at the muzzle. The spread went from a low of 854 to a high of 876 f.p.s. That is a 22 f.p.s. spread.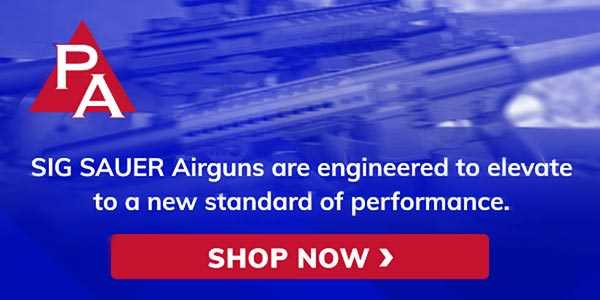 JSB Exact Heavy
The next pellet I tried was the 10.34-grain JSB Exact Heavy. They averaged 743 f.p.s. with a 12 f.p.s. spread from 737 to 749 f.p.s. The average energy is 12,68 foot-pounds. I am still waiting 30 seconds between each shot.
Where are we?
The Fortitude has now fired 60 shots. The onboard pressure gauge reads 2,400 psi remains, so there should be a lot more shots. I therefore switched back to the 10.5-grain Premiers Heavys to continue.
Shots 61 to 70 with Premier Heavys averaged 724 f.p.s. The low was 715 and the high was 735 f.p.s. — a difference of 20 f.p.s. That's a total of 70 shots on the first fill. We are not done yet!
The next string of Premier Heavys averaged 718 f.p.s. The low was 707 f.p.s. and the high was 721 f.p.s. — a difference of 14 f.p.s.
The next string of Heavys averaged 717 f.p.s. with an 8 f.p.s. spread from 711 to 719 f.p.s. The string after that averaged 714 f.p.s.with a spread from 704 to 723 f.p.s. I thought surely at 100 shots on the fill the gun was out of air. But I continued.
The next string averaged 706 f.p.s. with a low of 691 and a high of 713 f.p.s. For sure the rifle had to be out of air by this point except that highest velocity was the last shot — number 110 since filling the rifle. So I continued.
The next string of 10 shots averaged 715 f.p.s. The low was 709 f.p.s and the high was 720 f.p.s. The string after that averaged 718 f.p.s. with a low of 710 and a high of 726 f.p.s. The last shot — number 130 since the rifle was filled — registered 723 f.p.s.
The next string of 10 shots, also Crosman Premier Heavys, averaged 718 f.p.s. The low was 704 f.p.s. and the high was 727 f.p.s. — a difference of 23 f.p.s.
At this point I had been shooting the rifle and recording the shots for a solid 2 hours 10 minutes. It was lunchtime and I hoped when I returned that this velocity test would be finished soon. Oh, and by the way, I ran out of Crosman Premier Heavys!
After lunch
I stopped for about 50 minutes for lunch. When I returned I continued the test, but my Crosman Premier Heavys were gone. So I switched to JSB Exact Heavys that had averaged 743 f.p.s. on the 6th string of this test. Let's look at what they did now — starting with shot number 141 since the test began.
Shot……..Vel.
1…………790
2…………789 waited just 15 seconds before every shot that follows
3…………790
4…………792
5…………790
6…………778
7…………787
8…………778
9…………783
10………..776
Discussion 2
Why did I start waiting 15 seconds between shots instead of 30? Because the rifle was ready sooner. It indicates the regulator and valve are breaking in. Where I had to wait twice as long before, now the time is cut in half. Also the rifle does seem to perform more consistently with these pure lead pellets better than with the harder Premiers.
The average for this string is 785 s.p.s. That is 42 f.p.s. FASTER than the average for the same pellet 80 shots before!!! But the next string is the real telling point.
Shot……..Vel.
1…………776
2…………767
3…………766 started waiting 30 seconds between shots from this point on
4…………765
5…………761
6…………751
7…………750
8…………746
9…………736
10………..734
It should be obvious from the steady drop in velocity on this string that the Fortitude is now off the regulator and in need of a fill. But that last shot with 10.34-grain JSBs is just 9 f.p.s. slower than the average from the same pellet on the 6th string. I call that 160 effective and powerful shots on one fill. Over a total of 140 shots (with two strings of other pellets included) Crosman Premier Heavys varied from a low of 680 f.p.s (shot number 30) to a high of 735 f.p.s (shot number 61). That is a difference of 55 f.p.s.
When the last shot was fired the gun gauge registered 800 psi. On the next fill my tank gauge agreed with that exactly.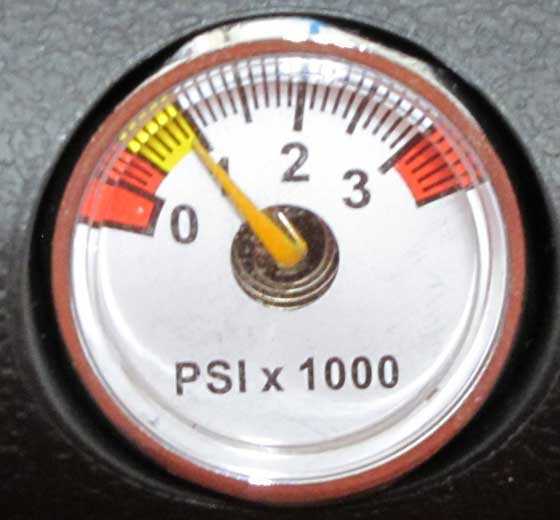 When shot 160 was fired this is what the onboard gauge read.
Noise
The Fortitude is QUIET! I have to rate it a 1.6 on the Pyramyd Air 5-point scale. This is an airgun most people will be able to shoot without disturbing their neighbors — at least at this 12 foot-pound level.
Trigger pull
For the first 20 shots I thought the Fortitude had a single stage trigger. Then I felt a very subtle stop in the pull, and I got curious. What the Fortitude trigger does is pull heavy through stage one — just like the expensive Geisselle trigger on my AR. But then it stops against a definite wall. You have to feel for the wall. Bubba will miss it every time. But it is there.
Stage two has one spot of creep in it sometimes and then it breaks. Other times I don't feel the creep. Like the valve and regulator, the trigger is also breaking in. I think when I get to the accuracy test I will be able to control it well.
Stage one stopped at 4 lbs. 8 oz. Stage two broke at 4 lbs. 15 oz consistently. In think I can work with this trigger.
More velocity testing to come
I still have not adjusted the Fortitude all the way up or down. I had hoped to get that in today, but this test took so long there wasn't time.
Summary
I am getting excited about this air rifle! I think today's test shows two things very clearly. First — if you want to shoot a PCP and just use a hand pump this might be your airgun. It does manage air remarkably well. As a regulated gun it isn't too consistent, but both the reg and valve need more time in use to say that. When it is full broken in I would expect a velocity variation at this power level of 15-20 f.p.s. for the Premier Heavy pellet.
And, for those wanting quiet airguns, I can hardly think of one that's quieter. Maybe the sound will increase when I dial the velocity up, but we shall see.