by Tom Gaylord
Writing as B.B. Pelletier
This report covers:
The PCP boom
A gamble
Buy in bulk?
The advantages of a PCP
How to get into PCPs
Entry-level PCPs
2000 psi fill rifles
Benjamin Wildfire
3000 psi rifles
What if you just want to dive in?
Advanced PCPs that are forgiving
If you ignore my advice
Summary
There has been a lot of discussion on the blog about getting into precharged pneumatic (PCP) airguns. I want to weigh in on this discussion.
The PCP boom
Ten years ago the world had one entry-level precharged pneumatic (PCP) air rifle — the Benjamin Discovery. It came to market in 2007 and revolutionized the airgun world. When it hit the market it established the parameters of what an entry-level PCP should be and cost.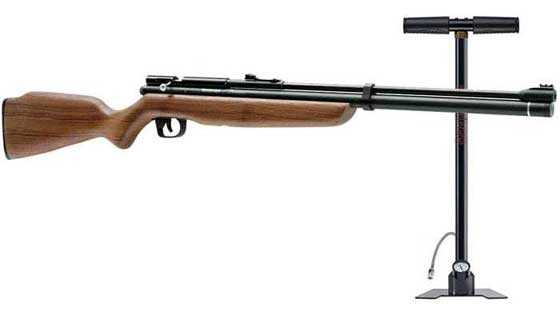 The Benjamin Discovery, packaged with a hand pump at an affordable price, broke the PCP market open in 2007.
A gamble
Before it was launched no one knew how the Discovery would be received. When I pitched the idea to Crosman in 2006, their CEO, Ken D'Arcy, asked me if I thought they could sell a thousand of them in a year. I told him I thought they could sell two thousand! Of course I didn't know for certain, because something like this had never been done before. But I did know airgunners. I knew they were very curious about PCPs, but also quite cautious. Companies like Crosman had tried putting their name on PCPs made by others before (Logan, in Crosman's case) and it didn't turn out very well. Once airgunners discovered who really made the guns, they reasoned why buy from Crosman who had to mark up the guns to make a profit? If you wanted a Logan, why not go directly to the source? With the internet it is impossible to conceal things like this today.