by Tom Gaylord
Writing as B.B. Pelletier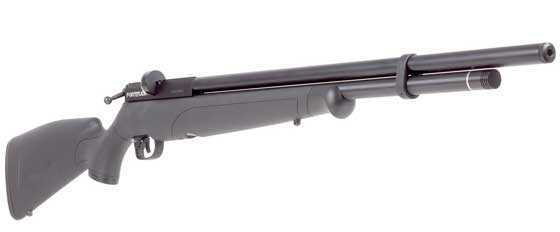 The Generation II Benjamin Fortitude.
This report covers:
Fill to 3,000
Crosman Premier Heavys
Discussion 1
RWS Hobby
JSB Exact Heavy
Where are we?
After lunch
Discussion 2
Noise
Trigger pull
More velocity testing to come
Summary
Watch out, spouses! The Great Enabler is about to strike!
Today's report is so astonishing that if I hadn't been there I probably would have my doubts. The velocity test took me two and one-half hours to complete! That's because the .177 Benjamin Fortitude had so many shots on a single fill to 3,000 psi! Let's get started.
Fill to 3,000
I filled the rifle to 3,000 psi as indicated on the gauge of my large carbon fiber tank. The gauge on the rifle also showed the pressure was 3,000 psi, and I know the gauge on my air tank is very accurate. I waited for 4 days after filling and the pressure still showed 3,000 psi on the rifle's onboard gauge, so I know the rifle holds well. read more