by Tom Gaylord
Writing as B.B. Pelletier


SigAir ProForce MCX Virtus AEG right side.
This report covers:
A discovery!
The test
ASG 0.25-gram Open Blasters
TSD Bio 180 0.26-gram BBs
TSD 0.28-gram Tactical BBs
ASG 0.30gram Blaster Devil BBs
Full-auto
Summary
Today I'm shooting the Sig ProForce MCX Virtus AEG with heavier BBs than Sig recommends. You will be able to compare today's groups with those from Part 3 to see which BB you think is best.
A discovery!
Before we begin I need to tell you about a discovery I made. In the last report the 0.20-gram BBs that Sig supplied with the gun were not feeding well from the magazine, nor were 0.25-gram Stealth BBs. In today's first test I had the identical problem and discovered that it isn't the BB; it's the magazine. It does not like feeding the last four BBs when it's in the semiautomatic mode. So, for all of today's test I filled the mag with way more than the 10 shots I needed and after the target was finished I went full-auto outdoors in a safe direction with the BBs that remained. All four of the BBs I tested today fed perfectly that way.
The test
I shot all the targets from a rest at 10 meters. Until the last target, all shooting was one round at a time, which is the semiautomatic rate of fire. I did not adjust the Romeo5 XDR dot sight or the Hop Up at all today. I think you will see that things worked out well
ASG 0.25-gram Open Blasters
The first BB tested was the ASG Open Blaster that weighs 0.25-grams. Ten went into a group that measures 2.041-inches between centers.The group is very well-centered and I am happy with it.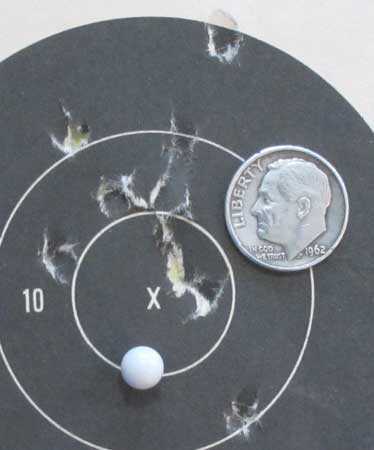 Ten ASG 0.25-gram Open Blasters went into 2.041-inches at 10 meters.
TSD Bio 180 0.26-gram BBs
Next to be tested was the 0.26-gram TSD 180 Bio BB. Ten of them went into 4.34-inches at 10 meters. It's a strange group because 6 of them are in 1.041-inches in nearly the center of the bull. But those four other shots are there and represent some inconsistency. So this isn't a good group overall.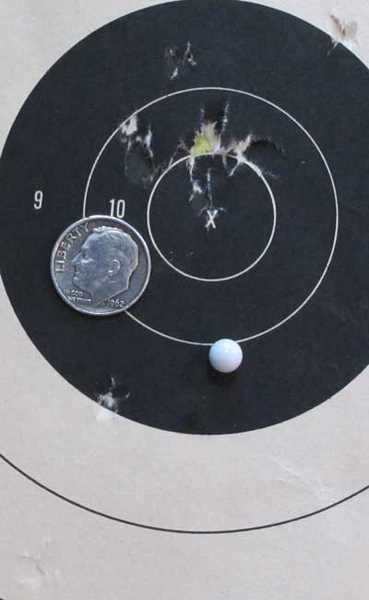 Ten TSD Bio 180 0.26-gram BBs went into 4.34-inches at 10 meters. Seven of them are in 1.041-inches.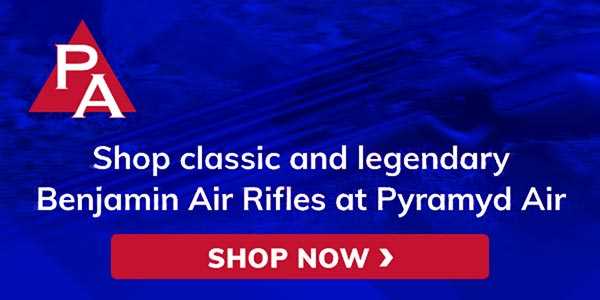 TSD 0.28-gram Tactical BBs
Next up were 10 TSD Tactical 0.28-gram BBs. These surprised me when 10 went into 1.804-inches, with 8 in 1.512-inches. This looks like a very stable BB for the Virtus.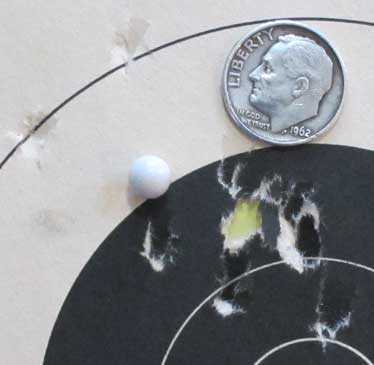 The 0.28-gram TSD Tactical BB looks good. Ten are in 1.804-inches with 8 in 1.152-inches.
ASG 0.30gram Blaster Devil BBs
The final BB I tested was the 0.30-gram Blaster Devil. Ten went into 1.661-inches. That's the best group of ten for this test, but for some reason it didn't seem like it at the time. When I went outside the dump the BBs remaining in the magazine full-auto, I could see them dropping fast after 10 meters. That is why I didn't select them for the next test, which will be burst-fire in full-auto.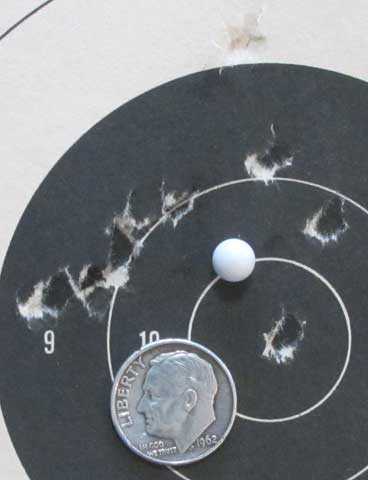 Ten 0.30-gram ASG Blaster Devils went into 1.661-inches at 10 meters. It's the smallest 10-shot group of this test, but I didn't like how they fell off after about 10 meters when fired longer distances full-auto.
Full-auto
Like last time, I took what I thought was the best BB overall in this test, which was the 0.28-gram TSD Tactical and I fired a bunch of them at the last target full auto. "A bunch" turns out to be 17 BBs. I shot the Virtus off the rest and held the trigger back until no more BBs came out. As with all the BBs in this test and the previous one, the magazine empties completely in full-auto. You must remember to then place the selector in semi-auto and fire a couple blank shots to relax the mainspring again.
Seventeen BBs went into 3.496-inches at 10 meters when fired full-auto. Notice that they stayed mostly well-centered within the bullseye, with only two BBs straying outside. This would be a good close-range BB for skirmishing.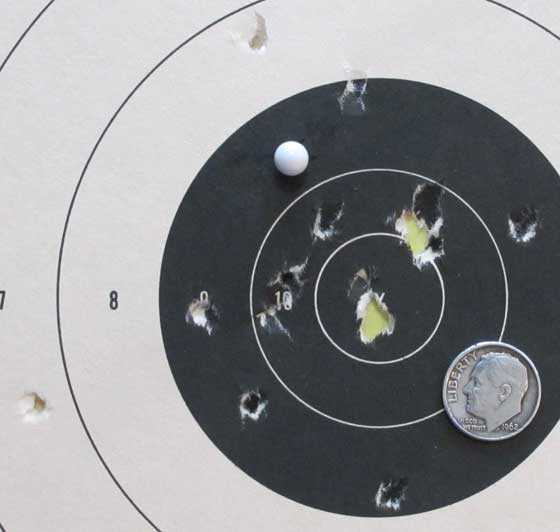 On full-auto the Virtus put 17 0.28-gram BBs into 3.496-inches at 10 meters.
The Virtus was more accurate today with the heavier BBs than it was in Part 3 with the 0.20-gram BBs that Sig Recommends using. That doesn't necessarily mean you should use the heavier ones, because distance is also a factor. But it is worth knowing that as the BB weight increases the groups get smaller.
Would the groups have continued to shrink if I had tested even heavier BBs than those I tested today? Perhaps, but after seeing how the heavier BBs dropped in flight after about 10 meters (on full-auto) I thought the gun had come to the upper edge of its BB-handing ability.
It's now clear to me that the Virtus is designed for short bursts of full-auto fire. It does work in the semi-auto mode and it works quite well, but that's not what it is designed for.
Summary
We have reached the end of our tests of the Sig Virtus AEG airsoft gun with the 120 spring installed. Next time I will replace this mainspring with the lighter 110 spring and conduct both velocity and accuracy tests again.