by Tom Gaylord
Writing as B.B. Pelletier
Part 1
Part 2
Part 3
Part 4
Part 5
AirForce Edge 10-meter target rifle: Part 1
AirForce Edge 10-meter target rifle: Part 2
AirForce Edge 10-meter target rifle: Part 3
This report covers:
What happened to BB?
Today's test
Start the test
Finale Match Light
R10 Match Pistol
Sig Match Ballistic Alloy
Discussion 1
Back to Basics
Discussion 2
Summary
What happened to BB?
First I'll tell you what happened to me. My new electric bike is a folding model that's built on a 20-inch frame. As a result the seat and handlebars have to be adjusted very high so my legs have the correct distance to the pedals. My non-electric bike has a 26-inch frame and the crank has been moved forward because it is what is known as a comfort cycle. So the seat doesn't have to be set as high.
I am still getting used to the electric bike, so I'm staying in my housing development. While riding on Monday I came to an intersection where I had a stop sign and there was a truck coming on my left who had the right-of-way. So I came to a complete stop — something that rarely happens. I put my left foot out to balance the bike because when I'm on the saddle neither foot reaches the ground. But I was so high up that my foot hit the ground at a place where I couldn't balance the bike. This bike weighs a total of 63 lbs. has a heavy battery that's mounted up high. A lot of the bike's weight is above the axels. My other bike weighs 26 lbs. and is better balanced.
I simply went over on my left side and hit the pavement with my hip. The truck driver stopped and got out to ask if I was okay. Naturally I was embarrassed and probably also full of adrenalin, so I said yes. I thought I had just been silly and nothing more. I picked myself up, righted the bike and rode a couple hundred yards home. About an hour later the pain set in and after three hours it was unbearable, so my neighbor drove me to a nearby clinic. They thought the hip was broken from my occasional screams when the left leg was moved, but after an X-Ray and a very thorough CAT-Scan they pronounced me whole.
I am getting around the house with a walker and everything I do now takes me four times longer. But I thought about it while resting yesterday and today's blog should be relatively easy to do. It's not what I had planned, but at least I'm back at the keyboard.
Please don't worry about me. I have a splendid support system. Friends came and stayed with me after I got home from the hospital — one of them spent the night, in case I neexed aything. And my neighbors made me dinner Tuesday and again last night. So BB is on the mend!
Today's test
The easiest test I can do, and not move around a lot is the velocity test of the AirForce Edge. My plan for this test was to finish testing the velocity and shot count, after adjusting the top hat up higher than where Ton Jones had recommended. I also wanted to shoot some targets in this test. But that won't be possible today. Setting up my indoor range takes too much stuff that I can't really carry well while walking with a walker. So it's just the additional velocity test for today.
Start the test
I actually started this test at the end of Part 3. That was where I adjusted the top hat up one full additional turn and shot a string of 10 RWS Basics that averaged 575 f.p.s., though I did throw out the first shot because it was taken 30 minutes after the rifle was filled. The next ten shots that I accepted only varied by 8 f.p.s. across the string. The remarkable thing about that, and the reason I am doing today's additional velocity test, was that the string happened right after I filled the gun's reservoir to 3,000 f.p.s. In Part 3 when I did the same thing Basic pellets averaged 534 f.p.s. with a 28 f.p.s. spread. And you'll remember that there were 62 powerful shots remaining in that test, after the Edge had fired 106 useful shots. That's too many powerful shots left over. The gun was wasting air the way I had set it up. I'm hoping I have gotten it closer to an ideal setting today.
I told you that the first shot with this rifle is always faster after a prolonged wait. So, I threw it out in that first string. That shot would get used in the sight-in for a match anyway, so it's no problem.
Finale Match Light
The second pellet I tested, which was the first pellet I fired today, was the 7.87-grain H&N Finale Match Light. In the current tune 10 shots averaged 552 f.p.s. The velocity spread went from 548 to 556 of the shots that counted, so a difference of 8 f.p.s. The rifle had been sitting silent for many days since I wrote Part 3, so again I threw out the first shot that went 563 f.p.s. There was also a shot in the string that failed to record, so to get 10 good shots in this string I fired 12.
In the previous tune this same pellet averaged 523 f.p.s. with a spread of 30 f.p.s. It's clear the valve is performing much better now.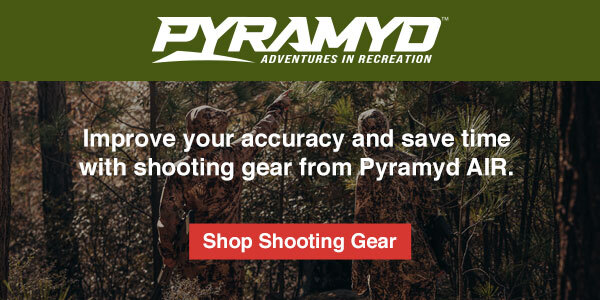 R10 Match Pistol
Next up were 10 RWS R10 Match Pistol pellets. Because the rifle was now in use, the first shot of this string did not have to be disregarded. The average for ten shots was 579 f.p.s. with an 8 f.p.s. spread that went from 574 to 582 f.p.s.
Previously this same R10 Match Pistol pellet averaged 554 f.p.s. the spread went from 539 to 567 for a difference of 28 f.p.s.
Sig Match Ballistic Alloy
With the current top hat setting Sig Match Ballistic Alloy pellets averaged 650 f.p.s. with an 8 f.p.s. spread from 646 to 654 f.p.s.
With the previous setting the same pellet averaged 634 f.p.s. and the spread went from 621 to 642 f.p.s. That's a difference of 21 f.p.s.
Discussion 1
The performance of the Edge is now much more uniform. All four pellets only varied by 8 f.p.s. through their 10-shot strings. Now, if I can get a decent shot string from the rifle, I will be very pleased.
Back to the Basics
To finish the test I went back to the RWS Basic pellet again. This will determine the useful shot count for this top hat setting. At this point in the test I had already fired 43 shots because I threw out the first shot with Basics and in the string of Finale Match Lights I dismissed the first shot, and there was one other shot that didn't register. So the first shot with Basics this time was number 44.
This string averaged 558 f.p.s., so it's 17 f.p.s slower than the first string. The spread went from 554 to 565, which is a difference of 11 f.p.s. We now have fired 53 shots.
The next string of Basics averaged 564 f.p.s. The low was 561 and the high was 573 f.p.s., for a difference of 12 f.p.s. And now there are 63 shots on the fill.
I'm not going to give you the average for the next string of Basics because the rifle went off the regulator at shot number 70. Therefore there were a total of 69 good shots from one fill on this setting of the top hat. Compare that to the 106 shots I got in the previous test. I had expected something like this. But let's now look at the final shots that are off the reg.
Shot…..Avg.
70…….590 Fell off the regulator
71…….588
72…….608
73…….615
74…….608
75…….607
76…….604
77…….590
78…….600
79…….596
80…….594
81…….592
82…….590
83…….582
84…….579
85…….560
86…….566
87…….556
88…….555
89…….547
90…….544
91…….538
92…….534
93…….530
94…….518 Stop
A lot fewer shots remained after the regulator stopped working this time than last time — 25 shots remained in this test compared to 68 shots remaining until the air was exhausted to the point that the velocity for both tests dropped under 520 f.p.s.
Discussion 2
I think with further adjustment of the top hat that even fewer shots will remain when the rifle falls off the regulator. To get there I think the top hat needs to be turned down a small amount — perhaps a quarter turn.
On the other hand, there are more than 60 good shots per fill at the current setting. Looking at today's data I see 69 good shots with Basics. Taking the average of the three strings I was able to record, I get an average of 566 f.p.s. for the 7-grain Basic pellet. The low was 554 and the high was 579 — a difference of 25 f.p.s. That's better than last time and I think I can tweak it to be even better. But I won't. Instead I will proceed to the first accuracy test with the top hat set where it is, and I will shoot no more than 60 shots per fill.
Summary
Adjusting the Edge top hat the way Ton Jones tells us is one of the bigger secrets of successfully managing the rifle. Another big one is to use two of the metric 007 o-rings around the valve stem under the top hat. That seems to save a lot of air, though I may discover by tweaking the top hat more that I can save even a little more air. Time will tell, but accuracy comes next.