Slavia 618 breakbarrel air rifle: Part 2
by Tom Gaylord
Writing as B.B. Pelletier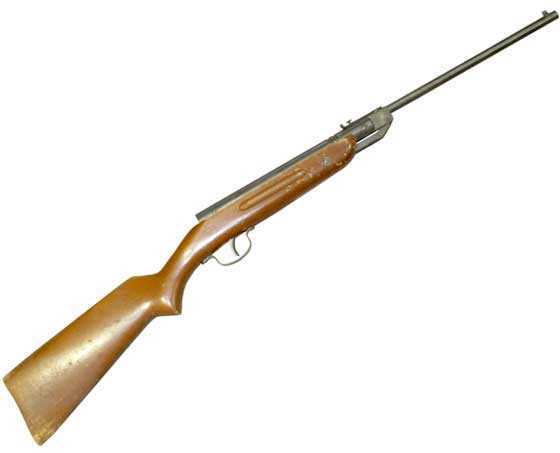 Slavia 618.
This report covers:
Before the test
RWS Basic
How does it shoot?
Crosman Premier Light
Discussion 1
Re-test with the "new" seal
Basic test 2
Premier Light test 2
Discussion 2
Cocking effort and trigger pull
Summary
Today I test the velocity of the Slavia 618. You will recall that I have two of these rifles and one seems to be performing well. That's the one I'll test. The other rifle I will rebuild, but we will look at that in a separate report some time in the future.
Before the test
This rifle has a leather breech seal which is indicative of a leather piston seal, as well. So I dropped about 5 drops of Crosman Pellgunoil down the barrel and stood the rifle on its butt for a few days to let the oil run down into the compression chamber and soak into the leather. It also soaks into the breech seal as it passes, softening it up so it can do the job it was designed to do. That should get the rifle into the best possible condition for a velocity test.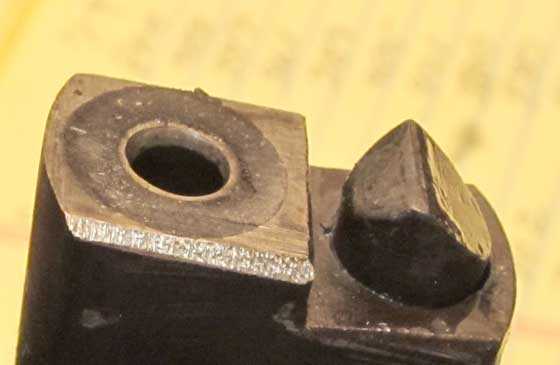 The old leather breech seal was dead flat. I oiled it but shot the rifle with it in place.
RWS Basic
The first pellet I tested was the 7-grain RWS Basic wadcutter. They averaged 410 f.p.s. from this rifle. The spread went from a low of 395 to a high of 427, so a difference of 32 f.p.s. At the average velocity this pellet developed 2.61 foot-pounds at the muzzle. As ugly as it looks, it is a shooter!
How does it shoot?
The rifle shoots calmly without vibration. It's rather pleasant to shoot, actually. It's light and quick and the trigger feels decently crisp. It cocks with a light pull on the barrel and when the sear catches its crisp and positive.
Crosman Premier Light
Now it was time to test the rifle with a heavier pellet. I selected the 7.9-grain Crosman Premier Light for this. Premier Lights averaged 392 f.p.s. with a 70 f.p.s. spread from 361 to 411 f.p.s. That's pretty crazy! At the average velocity this pellet generated 2.7 foot-pounds at the muzzle.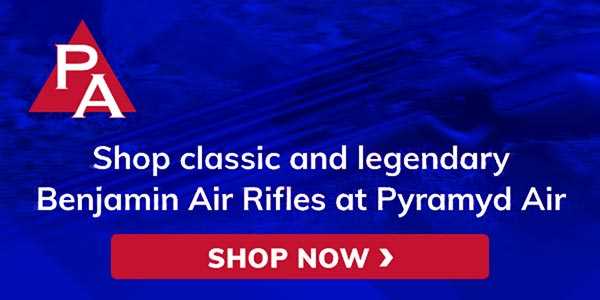 Discussion 1
This 618 is performing well for its age. But that flat breech seal had me wondering if there was more performance that was being robbed by loss of compressed air. So I did an old spring-gunner's trick. I removed the leather seal.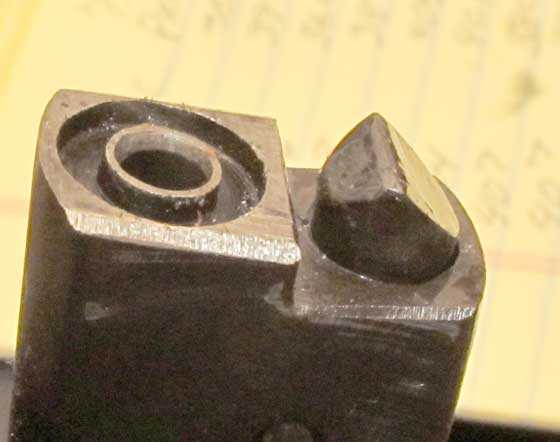 The old leather seal has been removed from the 618's breech.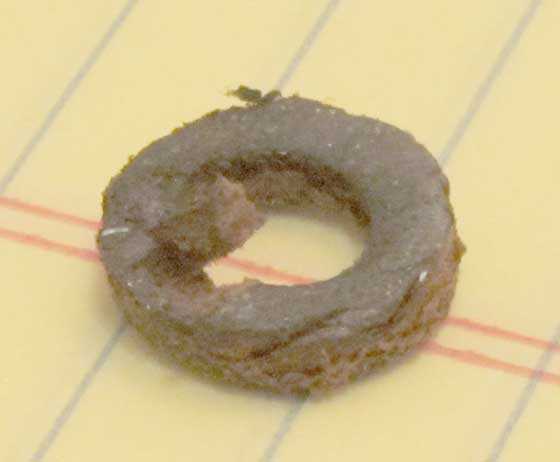 The leather seal is pretty decrepit!
And here is the trick. Leather seals can look horrible and still be made to do a good job of sealing the breech. I put two paper shims under the seal, flipped it over so the face that was exposed was more uniform and reinstalled it. Now the seal is more uniform and stands taller.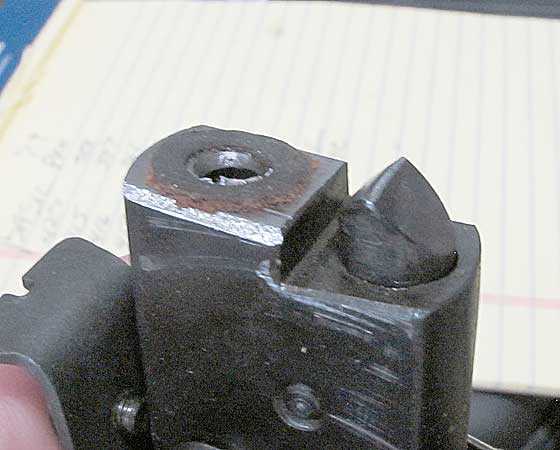 The inverted and shimmed breech seal now stands taller and is more uniform.
Re-test with the "new" seal
I felt it would be good to test the 618 again with the new seal, now that it was taller and more uniform.  I will test with the same two pellets.
Basic test 2
This time RWS Basic pellets averaged 433 f.p.s. — a gain of 23 f.p.s. The spread this time went from 429 to 440 — a difference of 11 f.p.s. That compares to the spread of 32 f.p.s in the first test. At the average velocity this pellet now produces 2.91 foot-pounds. Refreshing the breech seal has increased velocity and cut the variation by two thirds. I'd call that a result!
Premier Light test 2
Premier lights averaged 405 f.p.s. this time. That's a gain of 13 f.p.s. The spread went from 383 to 415 f.p.s. — a difference of 32 f.p.s. That compares favorably to the 70 f.p.s. difference in the first test, though I will say that the Premier pellet does not seem suited for this air rifle, no matter how well it shoots. Premiers now develop 2.88 foot-pounds at the muzzle.
Discussion 2
My point in doing all of this is that this Slavia 618 seems to be in fine shape for an accuracy test. No, it's not recently rebuilt, but it out-performs other 618s that have been. That is what a little oil can do for a leather piston seal. I have seen leather seals that could have been as much as a century old revived by oiling. I have also seen them crumble into a pile of dust from dry rot, so their past does play a big part in whether or not they can be brought back.
Of course the seal trick is just that — a trick. The breech seal should be replaced before long.
The rear sight on this rifle is the one that was bent to the left. I will swap it for the rear sight on the other rifle that seems to be okay. And then I will conduct the accuracy test.
Cocking effort and trigger pull
This 618 requires 12 pounds to cock it. That's light enough for small children. The single-stage trigger pull on this rifle measures 3 lbs. 5 oz. While that doesn't sound that light, the break is clean and crisp and I find it delightful.
Summary
We have a good one here. It wants to shoot lightweight pure lead pellets and I bet it can shoot them well. We shall see!
Tom Gaylord is known as The Godfather of Airguns™ and has been an airgunner for over a half-century, but it was the 
Beeman
 company in the 1970s that awoke a serious interest in airguns. Until then, all he knew were the inexpensive American airguns. Through the pages of the Beeman catalog, he learned about adult airguns for the first time. In 1994, Tom started
The Airgun Letter
 with his wife, Edith. This monthly newsletter was designed to bring serious reports about airguns to the American public. The newsletter and
Airgun Revue
, a sister magazine about collectible airguns, was published from 1994 until 2002, when Tom started
Airgun Illustrated
-- the first American newsstand magazine about airguns. Tom worked for three years as technical director at
AirForce Airguns
, the makers of the 
Talon, Condor, and Escape
 precharged air rifles. Today, he writes about airguns and firearms for various publications and websites. He also makes videos, and you'll find short clips embedded in some of his artices on Pyramyd Air's website. Tom is a consultant to Pyramyd Air and writes under the name of B.B. Pelletier.