by Tom Gaylord
Writing as B.B. Pelletier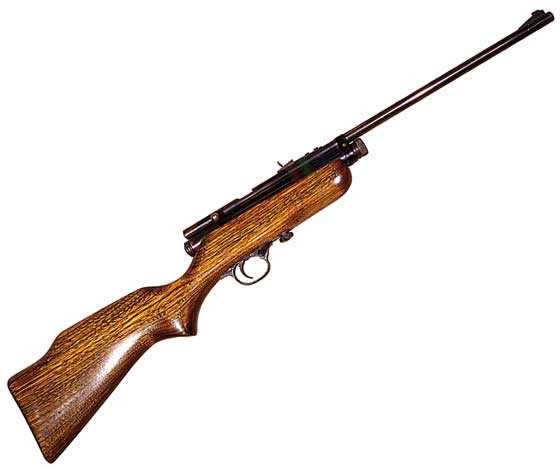 My .22 caliber Crosman 180 is the second variation.
This report covers:
Plywood
The test
Crosman Premier
JSB Exact Jumbo
RWS Superdome
Summary
Today I'll test the Crosman 180 for accuracy. I'll shoot it at 10 meters, rested. I don't expect great accuracy because this was always intended to be a plinking rifle, but it's probably not too shabby, either. There is no easy way to mount a peep sight or a scope. This is a, "Stand on your hind legs and shoot like a man!" airgun.
Plywood
I mentioned in Part 1 that the stock is made from a plywood product. Chris USA had a difficult time seeing that, so I promised to show him in Part 2. Well, I forgot. So, before I start today's test, I took a photo of the stock. read more