by Tom Gaylord
Writing as B.B. Pelletier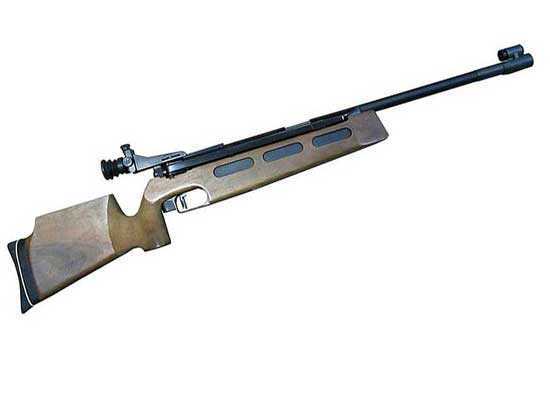 The Diana 75.
This report covers:
Recoil
Velocity test
R10 Pistol
H&N Finale Match Light
JSB Match Diabolo
Discharge noise
Discussion
Cocking effort
Trigger pull
Summary
We will take a second look at the Diana model 75 sidelever recoilless target rifle that we have learned was sold as a Beeman model 400. You saw the sales receipt in Part 1 that clearly identifies this as a Beeman 400.
Today we will look at a few more things on the rifle and we will test the velocity. As many of you covet one of these old target rifles of the past, this should be an interesting report.
Recoil
The first thing I will address is recoil, or in the case of this rifle, the lack of it. The Diana 75 was made at a time when a recoilless spring-piston air rifle was the height of technology. There were several ways to do it.
Feinwerkbau used a system of thin steel rails inlet into the stock of their 300-series target rifles that allowed the big heavy barreled action to slide one way when the pellet shot out the other. As long as the rifle is held fairly level this system works well, and a target shooter is always going to hold the rifle fairly level. The only thing the shooter feels is the rubber eye cup coming back into his shooting glasses, as the entire barreled action moves rearward by a fraction of an inch.
Anschütz used an oil-filled damping mechanism in their model 250 target rifle to counter the forward movement of the piston. It was subject to leaks and the most problematic of all the anti-recoil systems.
Weihrauch used a combination of weight and stock configuration, plus a smooth tune to counter recoil in their HW55 Custom Match that was the high-water mark of their spring-piston target rifles. The rifle weighs two pounds less than an FWB 300S, but a hollow forearm allows for the insertion of more than two pounds of lead weight.
An HW 55 won the gold medal at the European Championship in 1969. Like the proverbial tale of the last buggy-whip maker that made the finest buggy whips ever created, the HW 55 CM was the finest spring-piston 10-meter target air rifle Weihrauch ever produced. When the Custom Match hit the market in the 1970s, it came just after the summit of success. Little did they know at that time that there would be no more major championships for recoiling air rifles of any make. It was similar to the last gasp of the Offenhauser front-engine Indy cars when Ford got into Indy racing in 1963.
The HW55 CM was not a true recoilless spring-piston rifle, though when weighted and tuned correctly it came close. It reminded me very much of another recoiling target rifle that was nearly recoilless — the FWB 110! Instead of giving you a paragraph on that one I have linked to a special two-part report of the rarest airgun I have ever tested. That report says all I know about that rifle.
And I cannot overlook the Walther LGV. Like the HW55 CM, it is another recoiling target rifle that uses weight and a fine tune to cancel as much as possible. It also has a hollow forearm that allows the insertion of lead, and the ones I have examined have all had the lead poured in in its molten state so that all the space was taken.
And now the Diana 75. It has a Giss double counter-recoiling piston in which the rear piston cancels the movement of the front piston that has the seal to compress the air. John Whiscombe used a variation of this system where both pistons come together like the clapping of hands and instead of 6 foot-pounds that we see in target rifles they can generate as much as 30+ foot-pounds!
When an airgun with a Giss system like this Diana 75 fires there is no movement. All that is felt is a slight impulse through the stock or through the grips if it's a pistol. This means that the target shooter can press his eye firmly against the rubber eyecup on the rear sight and feel nothing. Compared to the FWB 300 sight that comes back at you, I like this one better.
Velocity test
Remember that Wayne Johnson who sold me the rifle had chronographed it before listing it on Gun Broker and found it was shooting slow. It had been tuned by Dave Slade several years earlier and Wayne didn't chronograph it when he got it back. He mentioned that fact prominently in his Gun Broker listing which is probably why no one had bid when I contacted him. When I approached him I acknowledged that I understood it was shooting slow, and he was happy to make a deal with me. So, I'm expecting the rifle to be a bit slow today.
R10 Pistol
The first pellet I'll test is the 7-grain RWS R10 Match Pistol pellet. Ten of them average 534 f.p.s. The low was 526 and the high was 543, so the spread was 17 f.p.s. That is a high spread and the velocity is slow for a Diana 75 with a 7-grain pellet, but it's fast enough for an accuracy test. I don't know if I will have the gun checked out or not yet. It depends on what I see with accuracy. I'm thinking I will leave it alone.
H&N Finale Match Light
The next pellet I tested was the 7.87-grain H&N Finale Match Light. Ten of them averaged 505 f.p.s. The low was 494 and the high was 509 f.p.s., so the spread for this pellet was 15 f.p.s.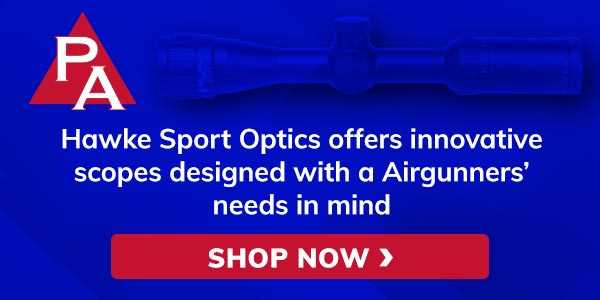 JSB Match Diabolo
The last pellet I tested was the 8.3-grain JSB S100 Match Diabolo target pellet. Being the heaviest they were expected to shoot the slowest, which they did. Ten averaged 500 f.p.s. the spread went from a low of 489 to a high of 506 — a difference of 17 f.p.s.
Discharge noise
The 75 is quiet, like you would expect. There is no silencer, but the low power and long barrel play their part. Discharge sound recorded at 92.5 decibels.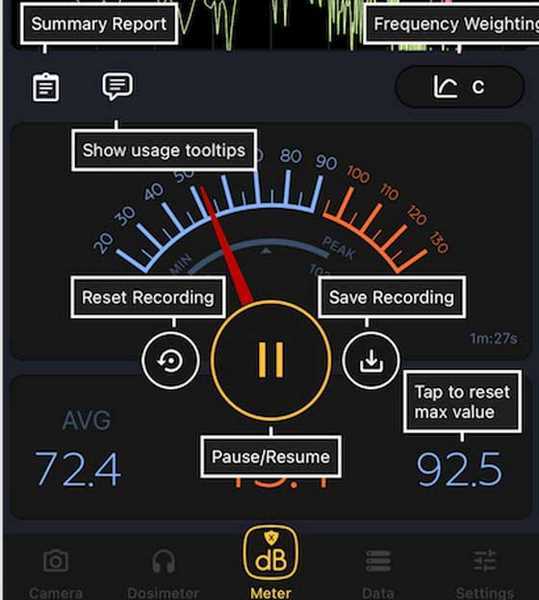 Discussion
This Diana 75 is a little slow and the spread is higher than I would like to see. But at 10 meters that probably won't mean very much. You saw the 5-shot test target thast came with the rifle in Part One. That group measures 0.065-inches between centers. I doubt I can do as well, but let's see what I can do. I plan to shoot a lot of different pellets in the accuracy test because this rifle is going in my estate!
Cocking effort
The sidelever cocks the rifle with 15 lbs. of effort as it retracts the sliding compression chamber, pushing back the piston. There is a fine ratchet in the cocking linkage, so if you let go of the sidelever it will stop instantly wherever it is. It will not return to the closed position until the rifle is cocked.
When the sliding compression chamber is all the way open you can see the blue seal that mates with the rear of the barrel. This material is what Diana now uses for their piston seals and some breech seals and it should be a lifetime material.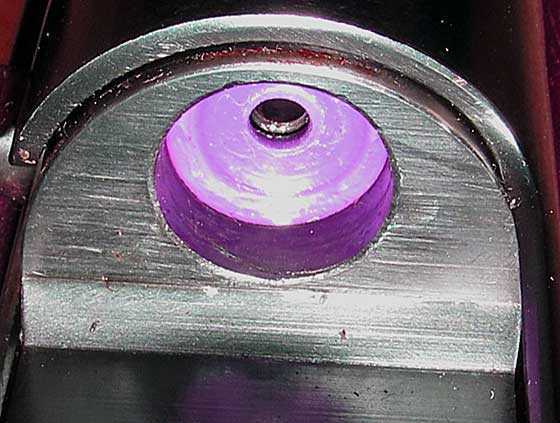 This is the Diana 75 breech seal. I know it looks pink or magenta or some other color that doesn't really exist, but it's blue. Photoshop fought with me a long time with this! Remember — old BB is red/green colorblind! At any rate, it isn't light brown and crumbling because Dave Slade replaced it.
Trigger pull
The two-stage trigger is set for a 3-ounce pull on stage one and it breaks at 7 ounces. It is as light as I want it to be.
Summary
In short, I like this Diana 75/Beeman 400 a lot! I believe I promised a shootout between this rifle and my FWB 300S that is currently the accuracy leaders at Casa Pelletier. If I didn't I'm doing it now. The Feinwerkbau is extremely accurate, having put five pellets into a 0.078-inch group at 10 meters, so this rifle has some stiff competition ahead.