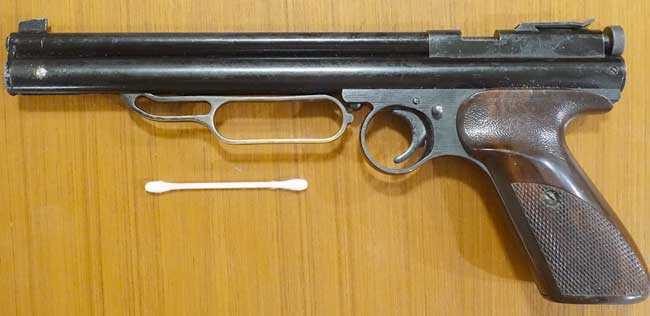 The .22-caliber Crosman 106 proved to be an effective cotton swab shooter.
This report covers:
What
Couldn't sell it
Velocity with pellets
A colossal blunder
Something different
Today
Target
Aim point
Denny liked it, too
Summary
Today we will have some fun for the weekend. I told you about this in my report on the airgun show at Malvern last week. This guy named Tony from Texarkana told me about shooting the hanging chain on his overhead light with Q-tips from his Benjamin 132. It turns out that the tips of the swab are almost perfectly sized for .22 caliber airgun barrels.
Well, I don't have a Benjamin 132 and I wasn't about to buy one just for this. What to do?
What
Then, while rummaging around my pile of old airguns, I spotted a .22-caliber Crosman 106 multi-pump that is even older than Tony's 132. I had it resealed by Rick Willnecker a few years ago, so it holds air and works, but the rear sight is goofed up.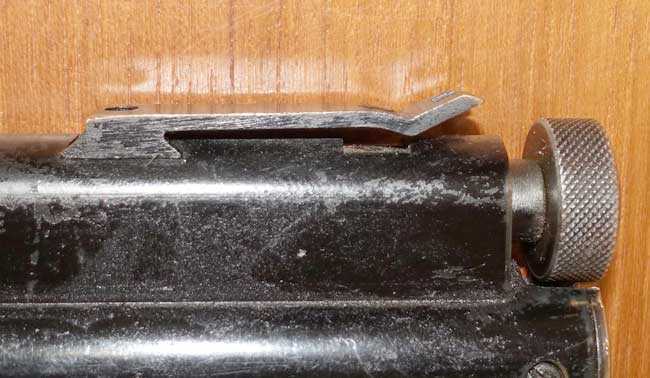 A former owner bent the rear sight down to get the pistol to shoot lower. As we will discover today, that's no longer necessary.
Couldn't sell it
I had offered it for sale for $80 at the 2018 Texas Airgun Show, but there was no interest. So, I decided to try to do something with it.
This pistol had not worked since I acquired it perhaps 10-15 years previously. I had tried lubing it with Crosman Pellgunoil several times to no avail. But I wondered if ATF Sealant might do the trick, so I lubed the pump head and set the gun aside for several days. Then I started pumping and shooting, pumping and shooting. After 10 minutes of that the gun was holding some air, as long as I cocked it before pumping. Some guns require you to do that but the 106 isn't one that does.


The 106 with the pump handle open.
I worked and worked on the gun by pumping and shooting, and after several days I could get it to hold air for 8 hours, as long as I left it cocked. But the instant I lowered the striker down on the valve it started to leak. The leak was slow but constant. The air from 4 pumps would completely exhaust in 2 hours.
So I sent the gun to Rick Willnecker, the owner of Precision Pellet, who turned it around in record time. Now, it holds for days with the gun uncocked and it fills without cocking. Precision Pellet repairs many of the vintage airguns that manufacturers no longer support with parts. He has made the parts for many of those old guns, and repair centers and people around the world buy those parts from him. I have used him since I started writing about airguns in 1993, and I hope he will always be there for me.
Velocity with pellets
To find out how stable the gun is I conducted another test. I pumped the gun the maximum number of times, which I determined was 5 strokes, and shot .22-caliber Crosman Premier pellets 5 times. Look at what I got.
Shot………..Velocity
1……………….245
2……………….246
3……………….239
4……………….233
5……………….236
The average was 240 f.p.s. for this string. The maximum spread went from 233 to 246 f.p.s., which is 13 f.p.s. That's not terrible, but it's on the high side for a multi-pump. I expected 4-5 f.p.s. maximum.
A colossal blunder
Back in 2018 I reported that this was a model 105 pistol, which would have been a .177. In fact it is a model 106, which is .22. I even recorded the velocity in Part 2 of that series with Crosman Premier Lights, so I must have been off my medication on the day I wrote up that test, because this pistol is clearly a .22! I did also own a .177 model 105 at that time, so perhaps I got them confused.
I never tested the pistol for accuracy because it shot too high. Even with the rear sight hammered low it shot high. So today I tested the pistol for accuracy with cotton swabs and you may consider this to be Part 3 of the 105/106 test.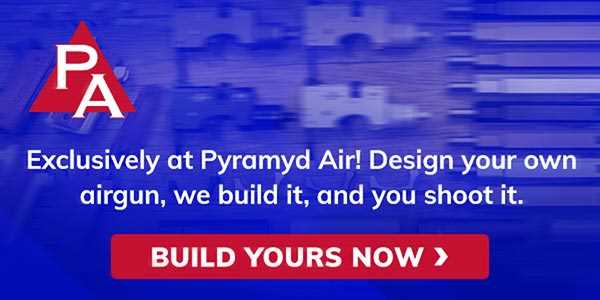 Something different
Cotton swabs? Q-tips? Now, there is something different. Shooting them is like shooting arrows, which we have done a few times in this blog — with conventional crossbows, with repeating crossbows and again with toothpick crossbows.
As soon as I returned from Malvern I found the 106 and muzzle-loaded a Q-tip. Then I took aim at the overhead light fixture chain and whammo — I hit it! This really works!
Today
This isn't a real test. It's just a short look at what is possible. I didn't test the velocity of the Q-tips but I did test their accuracy.
Target
For a target I stretched some aluminum foil over an empty trashcan that would hopefully catch the Q-tips after they were shot. Then I set up a chair about 10 feet from the can. Tony told me the Q-tips would be accurate that far, but not much farther.
Aim point
I aimed for the center of the bull. It's approximately 1.5 inches in diameter.
The first two shots went through the same hole and I was wondering if I needed to get out the gold dollar for the target picture. Alas, the next two of the 6 shots came out of the muzzle but never went anywhere and the other two shots hit the foil higher. My guess is the centers of the four holes are spaced about three inches apart, but with the final shot going partially sideways, it's just a guess.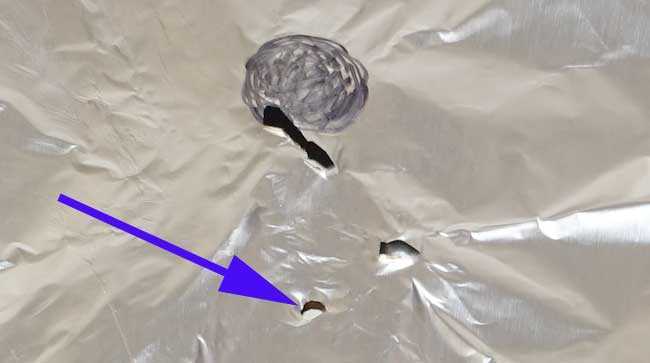 The first two shots went through the same hole (arrow). Shot three went above them and to the right and shot four went through the bull partially sideways.
Denny liked it, too
I showed this to my neighbor, Denny, and after seeing me shoot it one he immediately asked to try. So I know it's something you guys will enjoy if you try it. I will warn you that for the first 20 shots or so the Q-tips will have black gunk on them that will mark you walls, so be careful.
Can it be done with a .177 pistol? Maybe if you remove some of the cotton from both ends of the swab you could make it work. I think the swab stick is smaller than .177.
Summary
Some of you guys have older pistols like this one, and maybe you don't shoot them very much. This is a way to get the old gals back into the game.