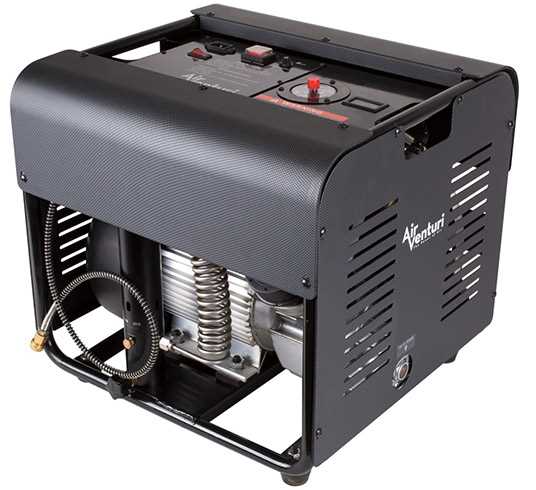 Air Venturi high pressure air compressor.
This report covers:
Air
Problemo
Problemo number two
Super high pressure
What else?
CO2?
Multi-pump pneumatics?
Springers
Summary
A couple things happened to BB recently that he thought he would share, in case they ever happen to you.
Air
We shoot AIRguns — right. What do you suppose they need lots of? That's right — superglue and Easy-Out screw removers. No wait — that's after we maintain them, right? What airguns need lots of is air. BB's Goldie that we just started looking at gets filled to 4,350 psi or 310 bar. 
No problemo; BB has not one but two large carbon fiber air tanks. And what do you suppose he uses to fill both of them? Right again — an Air Venturi high-pressure air compressor.
Problemo
But BB hasn't had occasion to fill his tanks for several months and recently he has noticed a puddle of oil under his compressor. He hadn't run it; the oil just leaked out. Oh, oh! Does BB have to repair his compressor? Well, first he has to determine where the oil is coming from. So he tilts the compressor on its side, dumping the cooling water all over the garage floor, but he finds very little oil under the compressor unit. However, he wipes off all the oil and then fills the compressor with hydraulic oil. Following that he proceeds to fill his smaller air tank — the one that he knew would fill faster, just in case there was a problem.
As the compressor runs BB sees oil coming out around the oil sight glass window on the compressor. Wow! That's really weird! BB used to be a maintenance officer in the Army and he knows mechanic-ing pretty well. Doesn't do much of it, but as a theorist, he knows his stuff. And, in his professional opinion, oil coming out around a sight glass is weird. So he shoots an email off to Tyler Patner at Pyramyd AIR, because Tyler is BB's go-to guy when BB doesn't have a clue.
While awaiting a response, BB disconnects his now-filled tank and connects his 98-cubic foot monster. This one will take some time. When he starts the compressor this time, though, the needle doesn't rise. All the bleed screws are shut, so it must be an air leak. BB uses the time-honored hand test by running his hand along the air hose from the compressor end to the tank end and, when he gets to the Foster fitting of the tank hose, the air blast almost blows his hand off! Well, maybe not quite, but it could be used in a bathroom as one of those loud, obnoxious hand dryers.
Problemo number two
Hadda fix the tank hose's Foster fitting before I moved on. So I looked inside the fitting. I saw a groove where an o-ring might have fit but there was no ring. Hmmm. Something had to seal the fitting so no air leaked out under pressure and beside bubble gum the best seals BB knows of are o-rings. And this fitting seemed to be devoid of one in a place that appeared made for one.
And where do you suppose the Foster fitting was made? Well, if it's like 98 percent of the stuff I own, it was probably made in China. Or at least one of those countries that have adopted the confusing metric system. Fortunately, BB owns a large selection of metric o-rings for just such an occasion. So he fumbles around and finds the perfect ring that he then forces into the Foster fitting.
Connecting the now-sealed fitting to the adaptor was difficult which seemed like a good thing. And then, when it was connected to the pump hose again, no leaky. Once more BB was up and running.
Twenty three minutes later and this tank was topped off. And guess what? There was no more oil leaking out around the sight glass. It could be that the compressor needed to be used every once in a while to keep the seals fresh and doing their job.
Super high pressure
And guess what BB did? Time's up. He adjusted the pressure setting that turns off the compressor, and as a result this tank now had 5,000 psi inside. Ooops!
Gotta get rid of some of that air. So BB fills — not BB's Goldie — that would make sense. No, BB filled his Air Arms S510XS that fills to 250 bar. Why did he do that? Because BB really likes that rifle and it's been too long since he has shot it. So, looking around for any good reason to shoot that rifle, BB comes up with a cockamamie plan to test some of the special .22-caliber pellets that he hasn't tested in that rifle yet. The idea is legitimate, even if I had to go out on a limb to come up with it.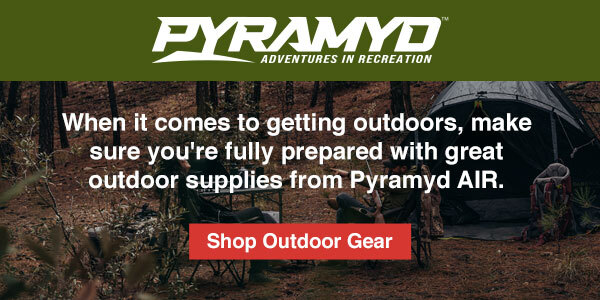 What else?
When I was a tanker in the Army I observed that if we didn't run our tanks periodically they would start to leak from the same problem I just discussed. Do airguns have similar problems? Let's see.
My Sig ASP20 no longer puts .22-caliber pellets out as fast as it once did. When I tested it back in 2018 it shot JSB Exact Jumbo pellets at an average 830 f.p.s. When I tested it on October 5th of this year it averaged 784 f.p.s. That's a decrease of 46 f.p.s. Is that decrease due to lack of use? It's hard to say with certainty, but it sure could be.
CO2?
Do CO2 guns have this problem? They sure can! I used to recommend leaving gas in all CO2 guns all the time because I thought it kept the seals clean and working. That's because I once bought a Crosman 111 pistol that hadn't been touched for more than 20 years and it was full of gas. I got 35 powerful shots from that gun before it needed to be filled. And I put about 1,000 shots through that gun (it took several years) before it needed to be resealed.
But modern CO2 guns that use 12 gram cartridges have face seals that take a set from being compressed by the cartridge all the time. That wears the face seal out and they will develop a leak at that spot. So the answer for CO2 guns is sometimes yes and sometimes no. Pretty much it's the bulk-fill guns that should be kept full and the cartridge guns that should be stored empty.
Multi-pump pneumatics?
If you have been a reader of this blog for any length of time you know that I recommend keeping one or two pumps of air in the reservoir of all multi-pump pneumatics. It keeps their valves closed and the seals inside clean. But what happens when you don't use multi-pumps over a long period of time. Well, in my observation, as long as the valves remain closed and the seals hold in the air, very little degradation occurs. I wouldn't take that one to the bank, though, because I'm just one person and I have only seen this on 30 different multi-pump guns or so.
Springers
Well, Yogi, BB even remembered you. So, do spring-piston guns go bad with disuse? Of course not! That's why we love them!
Wait just a minute, cowboy. Like the CO2 gun the answer here depends. Depends on what, you ask? It depends on the gun. A Diana 27 properly lubricated is probably good for 2-3 decades of disuse. A Chinese mega-magnum, not so much. Turns out that if the mainspring is under a lot of pretension when the rifle is at rest (i.e., uncocked), the spring will still wear out. You will notice it by the buzzing feel the next time you deign to shoot the gun, and that is indicative of a bend in the mainspring, or something we call cant.
A TX200 Mark III mainspring is under very little pretension when the piston is at rest. The spring in a Diana 350 Magnum is under a lot. Stress is stress, however it comes. So be advised.
Summary
The lesson today is that mechanical items often need to be used to remain in order. Each one is different and it's up to the owner to know his equipment and how to keep it running.