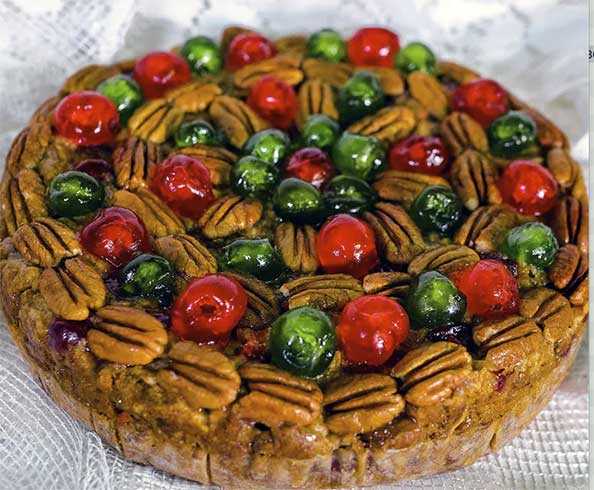 Fruitcake.
This report covers:
The regift
Not all airguns are made alike
Nice?
Scopes
BB likes fruitcake
Today we explore the world of quality and its bearing on our hobby of airgunning. You know we are now in "tis the season." There are many traditions in this holiday season and one of them is fruitcake. But these traditions are not always good.
The regift
Someone learns that a friend likes fruitcake. So he goes to the supermarket and finds a nice 2-pound cake in an attractive tin for only $12.95. He gives it to his friend. And it starts the Great Journey. Johnny Carson once said, "There is only one fruitcake in the world and people keep sending it to each other."
Yep — not all fruitcakes are made alike. Some are worth more as doorstops than as edible food. The best thing about them is the tin they come in. And this is where we transition over to airguns.
Not all airguns are made alike
We have been watching a fictitious airgun owner as he gets used to his new airgun — a Crosman Fire breakbarrel rifle. The first thing he learned was that a good scope makes a big difference downrange. Saving money at any cost often doesn't. It just wastes money in the long run. But spend wisely and you'll benefit. I refer to the UTG Bug Buster scope our fictitious owner mounted on his rifle in Part 5 of that series. Once he could see his target clearly he started to learn a lot about his air rifle.
This guy bought the airgun equivalent of a thirteen-dollar grocery store fruitcake because that was all the money he had. And this is where the fruitcake analogy breaks down. Because with a fruitcake you either eat it or you don't. There is very little else to do. But with an inexpensive breakbarrel airgun there are many things you can do. That is what that series it about — illustrating all the possibilities.
pellets
hold
scope or sights
tune, etc.
But still the analogy does work because you can buy a nice airgun or you can buy one that you won't want to shoot. If the gun shoots harshly, or is inaccurate or has a bad trigger or several other things, it won't be fun to shoot. And fun is what our hobby is all about. Yes, there are guys who shoot rats and pigeons and call it pesting, but the truth be told they like what they are doing.
Nice?
But what makes an airgun "nice?" It certainly isn't advertising. You never saw an ad that said, "Buy this mediocre air rifle. It can probably hit the wall of a barn if you shoot from inside, but at least the shot cycle is harsh and the trigger is poor."
No, what makes an airgun nice is what a LOT of people say about it. Yes, BB Pelletier tries to be honest, but BB likes fruitcake, so know that when you listen to him.
I'll tell you what BB wants to be when he grows up. BB wants to be the kind of guy people can trust. For example, when BB learned that the Sig ASP20 had a gas spring, he thought it was going to be just one more harsh breakbarrel that he would have to learn to live with. Then he shot one and — WOW! That's when he got up on his soapbox and started proclaiming the ASP20 as the greatest new airgun to come along in many decades. Then Sig came and took BB's soapbox away and left him with egg on his face.
And now we have the Dragonfly Mark 2. It's not a breakbarrel, but it is a stellar airgun. And BB wants everyone to know about it. Okay, you don't like fruitcake; BB understands that. Not everyone likes multi-pump pneumatics, either. Back in the 1990s someone told BB that the sport of field target is addictive. Well, BB competed but he didn't find field target addictive — not at all. He enjoyed it, but he didn't spend every waking hour behind a rifle shooting at targets that fall down when hit.
Scopes
Okay, BB has been very complimentary about UTG scopes and Meopta scopes. Why? Well, Leapers sends BB a check each month and Meopta has promised to buy BB a new sports car.
Doesn't he wish! BB likes UTG scopes because for the price he doesn't think you can do better with any other scope. And Meoptas? Well, BB doesn't think you can do better for any amount of money!
BB knows that when he tells you about these products the chances are you will be thrilled to get one. That's what BB wants. He wants you to be thrilled. That's why BB is the song-and-dance man for Air Arms TX200 Mark III rifles. Because he doesn't think you can get a bad one. Are they expensive? You betcha! That's why BB pushes you to attend airgun shows with money in your pocket. You can save a bundle off the new price by going the used route. And BB has shown you how easy it is to open these guns up so there is really not much that can go wrong with one that you can't fix.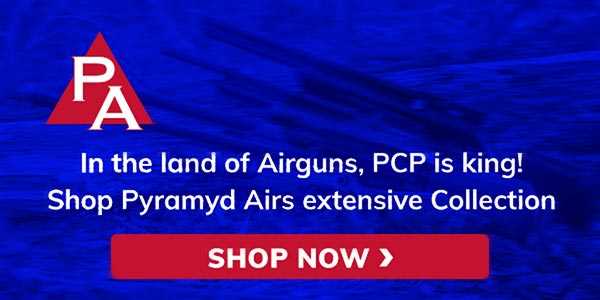 BB likes fruitcake
BB has always liked good fruitcake, but he has eaten enough bad ones to know that there are good reasons for not liking this holiday treat. But BB buys his fruitcakes from Collin Street Bakery, a place that is world famous for their fruitcakes. If you're going to do something, do the best that you can.
Or — learn to make fruitcake. If fruitcake is what you like but "they" (they are everyone who is not us) don't make them right, put on an apron and go to town. If you have a Beeman P3 that shoots slowly, read Ian McKee's report about fixing a Beeman P17 (pretty much the same gun) and get on with it.
When my wife, Edith, was with me she made me fruitcakes that I really liked. I got to have my cakes and Edith, too. Well, that changed and BB had to adapt. You can, too.