Norica Omnia ZRS.
This report covers:
For Yogi
Cocking
Velocity
RWS Club wadcutters
Report on firing
RWS Superdome
Crosman Premier 10.5 grains
And now?
Trigger pull
Cheek piece removed
Summary
Today we shoot the Norica Omnia ZRS breakbarrel for velocity. Fill the coffeepot, guys, because today's report will be somewhat STRANGE!
For Yogi
Some time back reader Yogi asked me to show how far the breakbarrels of airguns break open. Well the Omnia ZRS is probably the champion, because it breaks as far as I have ever seen a rifle open.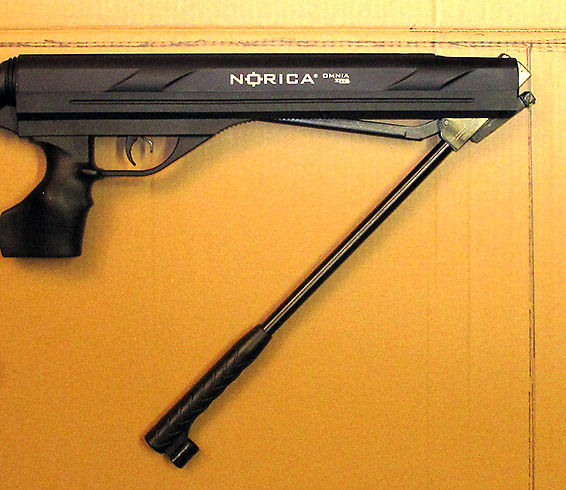 My eye puts the Omnia barrel at about 130-135 degrees when broken open. It does go even farther but that part is spring-loaded and the rifle doesn't remain open all the way.
Cocking
The description on the website says the Omnia cocks with 30 pounds of force. My bathroom scale says it's 29 pounds. There is a spot at the end of the cocking stroke where the barrel levers the spring tube into the locked position in preparation for firing, because remember — this springer is completely recoilless. When that spot is reached you feel a bump but the cocking effort actually decreases.
And by the way, despite what the description says, the Omnia barrel doesn't move. The whole spring tube that it's attached to moves. That's where the recoil goes. After the shot the spring tube remains loose until the rifle is cocked again. Look at what I mean.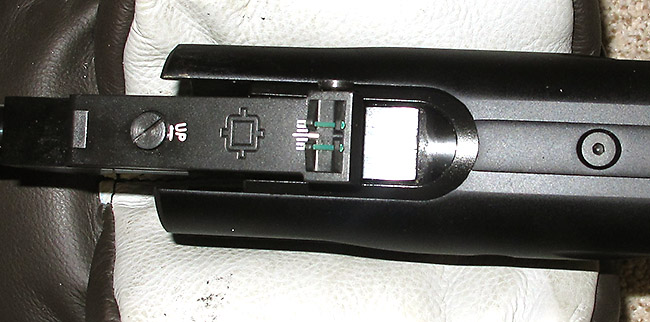 The Omnia spring tube is pushed back as far as it goes in this view.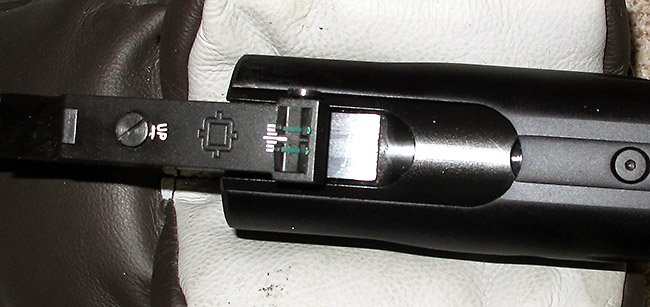 In this view the Omnia spring tube is as far forward as it goes.
When the rifle is cocked, that "bump" in the cocking stroke that I just mentioned levers the spring tube forward like you see in the image above. Once there it locks in position and cannot be moved until the rifle is fired. I think those two pictures show what happens when this rifle fires, though they don't tell us how it works.
I'm telling you this because the other air rifles that have a sliding spring tube to eliminate recoil, which are the FWB 150 and 300 series target rifles, lock their spring tubes in the forward position when uncocked. You can feel the barreled action slide forward and then lock up after the rifle has been fired. With the Omnia the spring tube moves around when the rifle is uncocked. It's no stranger than the FWB rifles — just different.
Of course the 11mm dovetail on top of the spring tube moves when the tube moves, so there is no difficulty there. The barrel does move in relation to the scope, if one is mounted, but only with respect to breaking open and closing again.
Do you find that strange? Well, we aren't done. Now let's look at velocity.
Velocity
I said I asked to test the .177 Omnia because of its advertised velocity of 984 f.p.s. I thought that was down out of the clouds, so maybe this rifle is accurate, after all. We shall see. But now let's look at the velocity — and get ready for some more strange-ness.
RWS Club wadcutters
The first pellet I tested was the 7-grain RWS Club wadcutter. If any pellet is going to challenge that 984 f.p.s. top end, I figured this could be the one. But something even stranger happened. Let me show you all 10 shots in the first string.
Shot………Vel.
1……………962
2……………968 fastest
3……………950
4……………949
5……………940
6……………962
7……………933
8……………913
9……………890 slowest
10………….917
The "average" for this string is 938 f.p.s., but I didn't believe it. I can see that the velocity is dropping with most shots. So I shot a second string of RWS Club pellets and this is what happened.
Shot………Vel.
1……………874 slowest
2……………885
3……………896 fastest
4……………887
5……………878
6……………879
7……………888
8……………886
9……………896 fastest
10………….874 slowest
The average for this string is 884 f.p.s. and the spread is 22 f.p.s. The spread from that first string is 78 f.p.s. What I see happening is that the Omnia has broken in in very few shots. But I don't trust that. Let's continue to test before we make up our minds.
By the way, at the average velocity of 884 f.p.s., if that is really the average, this 7-grain pellet produces 12.15 foot-pounds of energy.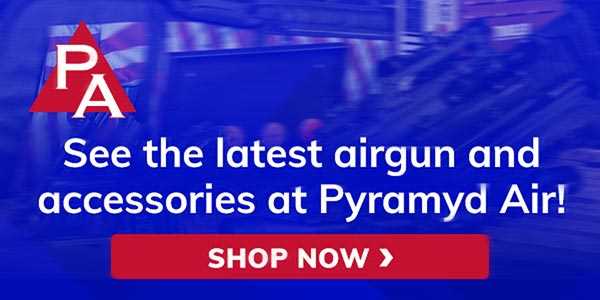 Report on firing
I was wearing my hearing aids while testing and if I guessed I would put the report of the rifle around 88-92 dB. But my sound meter said 104.0 dB. Maybe the report is too high-pitched for me to hear. But for certain I know the pellet was not supersonic.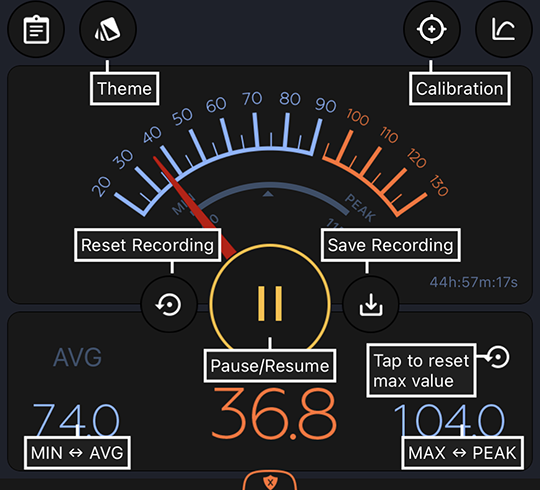 RWS Superdome
The second pellet I tested was the RWS Superdome. The first shot went out at 850 f.p.s. but after that nothing was faster than 806 f.p.s. Excluding that first faster shot the average for 10m shots was 797 f.p.s. The slowest went out at 785 f.p.s and as mentioned the fastest was 806 f.p.s. That's a spread of 21 f.p.s. At the average velocity this 8.3-grain pellet developed 11.71 foot-pounds of energy. Now let's look at a heavy pellet.
Crosman Premier 10.5 grains
The last pellet I tested was the 10.5-grain Crosman Premier. Ten of them averaged 710 f.p.s. The low was 702 and the high was 719 f.p.s. — a difference of 17 f.p.s. At that average this pellet develops 11.76 foot-pounds of energy.
What I would like to note right here is we have now tested three pellets and, except for the first 10 shots, they are all 17 f.p.s. to 22 f.p.s. apart — across a 10-shot string. That looks very much like the rifle has broken in before our eyes in just 40 shots, and really in just 10. I find that strange; how about you?
And now?
After shooting the Premiers I fired 9 more RWS Clubs that averaged 884 f.p.s. in the second string. This is how they did.
Shot………Vel.
1……………880
2……………919
3……………901
4……………913
5……………891
6……………902
7……………889
8……………905
9……………877
Yes, I goofed up and only shot nine times. The average was 898 f.p.s., which is 14 f.p.s. faster than the average for the second string. So maybe the break in isn't as final as I thought. Maybe the rifle still needs to settle down.
Trigger pull
The Omnia has a two-stage trigger. Stage one takes 1 pound 5 ounces. Stage two breaks at 2 pounds 9 ounces. I can feel a lot of creepy travel in stage two (starting and stopping randomly) but it is tolerable.
Cheek piece removed
I mentioned that with the cheek piece installed I couldn't see the open sights. I removed it and now I can see the sights fine — but only just. In my opinion, Norica didn't research this point far enough..
Summary
The Norica Omnia is a strange air rifle — but it is completely recoilless as advertised. The velocity is right where I want it to be and now that I can see the sights I'll start testing the accuracy next