This report covers:
The rifle
Sights
Why?
Description
BB's first take
Other thoughts
Today I have the start of a very strange one for you. I'm reporting on the Norica Omnia ZRS breakbarrel spring-piston air rifle. Think that isn't strange? Just look at the picture above and ask yourself, is this an air rifle BB Pelletier would have chosen for himself?
Are you curious? So am I. Let's get started.
The rifle
It's a breakbarrel spring-piston air rifle — nothing strange there. But look at the picture! BB is a dinosaur, not a couch commando. The only thing this air rifle didn't have to keep me away was an armed guard! I am the high priest of the TX200 Mark III and the Diana 27, for gosh sakes!
But it doesn't end there. Oh, no! This rifle must be made by Harley Davidson, because it retails for $400!!! Yep! I looked at it and thought $120, but no — $400!
Sights
The Omnia has open sights. The front is a post and bead with a removable hood. The rear sight is adjustable in both directions with screws that require a screwdriver, and a Swiss Army knife works fine. There are click detents but they are almost silent. The windage has a very visible scale so you know where you are. Nothing like that for the elevation. The only complaint is that both sights have fiberoptics (yuck!) but neither one is that visible.
There is also a long 11mm dovetail on top of the spring tube that serves as a scope base. There is no hole for a scope stop but as you will soon see, one isn't needed.
Why?
Why, BB, why are you reviewing this air rifle? I am because I was asked to review it by Air Venturi, who is selling this rifle in the US under their corporate banner. I looked at the picture and thought, well every once in awhile I have to get an inoculation. The pain is temporary. Okay, I wondered. What's the velocity? When I was told the .177 shot at 984 f.p.s. I became mildly intrigued. With the rifle looking like a Chinese mega-magnum, I didn't expect that. So I asked for a .177 to test for you. Maybe there is something here after all. The looks would keep me away, but the velocity tells me that someone might have thought this one through.
Description
The Norica Omnia ZRS (Okay, that's starting to sound like a new car with all those names and letters. How about Norica Omnia, or just Omnia?) is a spring-piston breakbarrel air rifle that incorporates a gas piston. Here, I'll let Pyramyd AIR tell you because they did a great job with this one. And besides — I want to read it for myself.
The Norica Omnia ZRS Air Rifle is the first airgun of its kind to be available on the global market, and it delivers recoil-free operation that rivals the results available from a PCP airgun. It is capable of speeds up to 984 FPS in .177 and 755 FPS in .22 to yield excellent performance for target practice, pest control, or small-game hunting.
The heart of this air rifle is the patented ZRS System that allows the barrel to move independently of the rest of the airgun. That results in a stock that exhibits no movement from the effects of recoil, meaning the scope will not move or get damaged, and the rest of the airgun is easy to hold and control, without needing a special hold or shooting technique to achieve maximum accuracy.
The Norica Omnia ZRS Air Rifle offers a two-stage adjustable trigger for a crisp and clean break that is customized and repeatable. In addition, the textured ergonomic pistol grip combines with the textured buttpad to provide both comfort and control.
This air rifle includes a hooded fiber optic front sight and an adjustable fiber optic rear sight to provide accuracy without requiring additional accessories. It also features a long 11mm dovetail optics rail to accommodate scopes or other optics that will benefit from the recoilless operation of the ZRS System, as well as a height-adjustable cheekpiece to help achieve ideal cheek weld.
To get a groundbreaking airgun that eliminates felt recoil for PCP-like accuracy from a gas piston powerplant, buy a Norica Omnia ZRS Air Rifle from Pyramyd AIR today.
The description says that the barrel moves independently of the rest of the airgun, but it's really the barreled action — I think. The whole thing is shrouded in an outer receiver/housing, so it's difficult to say what moves and what doesn't. But it's more than just the barrel.
The rifle weighs just over 8 pounds. The overall length is just over 47 inches, so this is a large air rifle. But the cocking effort is only 30 pounds — or at least that's what the specs say. Guys, I'm not saying this is true but do those numbers remind you of anything? They do me.
It was in 2018 that I introduced you to a new breakbarrel from Sig. That's right — the ASP20. Now, the Norica Omnia isn't as conventional as that rifle, but that rifle wasn't completely conventional, either!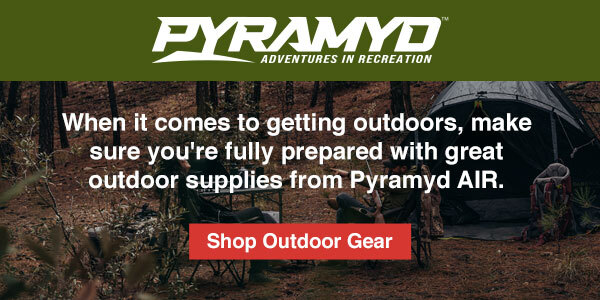 BB's first take
1. The rifle feels weird in the hands. It's large and heavier than it looks. The forearm also feels wider than it needs to be, but after reading the Pyramyd AIR description, I understand why.
2. The tactical-style buttstock feels exactly like it looks. The straight line of the butt puts BB's fat face too high to acquire the rear sight comfortably. I have to roll my cheek to acquire the rear sight — otherwise the front sight is too high in the notch — even with the adjustable cheekpiece down as far as it will go. I may try it with the cheekpiece removed.
3. Cocking feels more like 35 pounds instead of 30 at this point. It does get considerably easier when the barrel is broken way open and I will tell you about that in Part 2.
4. The trigger is light but creepy in stage two so it will need to be adjusted, but the Pyramyd AIR description tells us that can be done. Perhaps a Part 3 will be needed before we get to accuracy.
5. The firing cycle is JUST AS RECOILLESS AS AN FWB 300!!!!! Yes, it is! They say this is like firing a PCP and in my opinion they are right!
Other thoughts
Now the stock is completely synthetic but it's not that hollow, cheapie-sounding synthetic stuff we get from China. This stock feels solid! The pistol grip is vertical which means you riflemen can hold it properly while hunting. It's matte black and smooth looking but not slippery. It's not rough textured, but it also doesn't slide around in your hands. I would say they got it right!
I was told that the accuracy is great. Recoilless operation and great accuracy — what's not to like? Guys, the Norica Omnia ZRS is like the homely girl next door who suddenly becomes attractive while you were away for awhile. My only hope is that she can also cook!