A classic Diana 34 breakbarrel rifle.
This report covers:
What's the problem?
Why?
So what?
What do you do?
This blog
The point?
Next
Today's report was written for reader RidgeRunner and all others like him for whom most of today's spring-piston air rifles are just too — well, too much!
The following are his comments to the report Crosman Mark 1 Target with new pellets.
RidgeRunner said, "For Sale: Diana 34
I will never, ever attempt to shoot it again, so it needs to find a new home. It is not staying at RidgeRunner's Home For Wayward Airguns."
To which reader Decksniper responded, "Sorry to hear it didn't meet expectations. But I did want to know and thanks for the follow up. Mine would be the last to go because it is too accurate."
Then RidgeRunner explained, "Deck,
Yesterday I wore a leather glove to give my hand a better chance. After trying to zero the scope, which I had to reinstall because it was sliding backwards, I slapped the barrel about five times but could not open it. I quit. I was not enjoying shooting that air rifle. It has to go."
I am glad you enjoy yours. In someone else's hands, this may be an extraordinary air rifle. I do not like it though. It is not fun for me to shoot. I will no longer waste my time and energy on it. It is a real shame, as I find the quality to be exceptional. Well, it is not the first airgun to leave RRHFWA. I will do my best to see it finds a good home."
And then I chimed in, "RR,
Before you let her go, have you considered a detune?"
Tomorrow's report is based on your problem."
BB"
Followed by an even more incredible, "RR,
Better yet, send her to me and I will tame her for you!
BB"
What's the problem?
The problem is — some people say they are looking for high velocity from their spring-piston air rifles. Marketing departments are focusing on this as if it was a mandate — the only thing consumers want. And for the most part I have to agree with that assessment. Velocity does sell. But why?
Why?
Velocity sells because it's a descriptive and objective term. You can state the velocity and, if velocity turns out to be "good," then the 1,200 f.p.s. air rifle is "better" than the 600 f.p.s. air rifle.
What nobody ever tries to consider is why the higher velocity is better. It just is. It's difficult to explain why a higher velocity is to be preferred over a lower one, though a case can be made.
1. Higher velocity means greater power that aids in killing game more effectively.
2. Higher velocity means a flatter trajectory which aids in accuracy at longer distances.
OR DOES IT?
1. Elmer Keith proved in around 1930 that a large, heavy slow-moving projectile is extremely effective on big game. He demonstrated that it was effective on larger animals like bovine bulls. In fact, in one instance a .41-caliber Colt bullet moving out at less than 800 f.p.s. penetrated lengthways through a large animal, head to tail. So slow-moving bullets do work, as well as slower-moving pellets.
And, what are we trying to do? If 9,999 shots out of every 10,000 are at inanimate objects and small pests and only once in blue moon do we shoot at something larger for which the power is needed, why are we letting one ten-thousandth of our total shots define what we shoot?
2. Velocity only aids in accuracy at long range if the airgun is accurate to begin with. High velocity doesn't guarantee accuracy. In fact, it often mitigates against it.
So what?
So — is there a hue and cry for an accurate lower-powered air rifle? Perhaps. But if so it comes from those in the know, which means the people who have experienced airguns of many kinds and now know what they want. In other words, an educated customer base. Are there enough of them and do they spend enough money for marketeers to be interested?
This is not a good consumer group to target. That's because the closer you get to them the more they start to squirm. Their final battle cry is, "I would buy one of these today, IF ONLY…
* It came with a wood stock
* It came with a walnut stock
* It came with a laminated stock
* It came in stainless steel
* It came with a front sight that accepted interchangeable inserts
* It came with a peep sight
* It sold for less than (insert a number lower than what the gun sells for today)
etc.
Answer one request and they default to another. Get it? Selling to these guys is like trying to nail a drop of mercury to the wall.
What do you do?
This is where the game called You Bet Your Career begins. The silent majority won't tell you what they want. The vocal minority has lots to say but no follow-through. You have to figure out what to make to satisfy customers who vote with their wallets and will only tell you when you are wrong.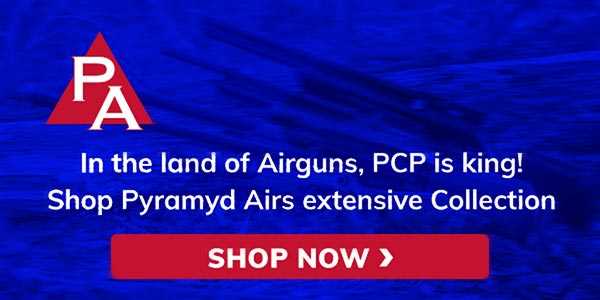 This blog
And that, my friends, is where this blog comes in. We look at such things and decide what we think of them. We are not silent. We say what we mean. So, with that in mind, what can be done for RidgeRunner?
The HW 30 and 30S rifles fill the bill for what he wants, as well as the CZ 634. But what if he doesn't own one of those rifles? What if he has a Diana 34? Can anything be done? Probably.
His rifle can probably be tuned down to be easier to cock, easier to open and more fun to shoot. Accuracy should remain where it is. Power will drop, but it doesn't have to go away altogether.
This is where reader Michael can step forward and tell everyone about his modern Walther LGV breakbarrel that I tuned for him — twice! My first try was just to inject Tune in a Tube to get rid of the twangy-ness, but too much velocity went away with it. My second try was to fully disassemble the rifle and clean and re-lubricate it. We got back most of the velocity and the rifle still shot dead smooth. It was a very good tune.
Is that what RidgeRunner's Diana 34 needs? Probably not. It probably needs a lower-powered mainspring, and a lighter detent spring.
The point?
The point is — knowledgeable airgunners don't want or need all that power. What they want and need are airguns that are fun to shoot. RidgeRunner said as much. Such things are possible for those who want them.
Next
Before he does anything RidgeRunner needs to tell all of us what it is that he wants in this rifle. If it has to be all negatives, we can work with that.
* Too heavy
* Too hard to cock
* Shoots with too much vibration
* Shoots with too much recoil
The recoil, vibration and cocking effort can be dealt with by tuning. Some power will be lost, maybe even a significant amount. The weight is a tougher issue that requires modifications I am not qualified to make — at least not to someone else's airgun.
The point is — RidgeRunner — something can be done. Of course you can still sell the rifle and fix the problem that way. The choice is yours, and I am not trying to pressure you to do it my way, despite how this reads.
Tomorrow I'll tell you all what I did.