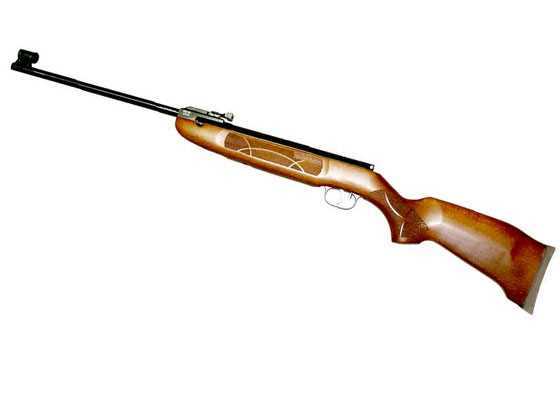 BB's HW-30S.
This report covers:
Series?
BB's problem
BB's quandary
Why not the Diana 27?
The HW 30S?
What to do?
The HW 30S today
Diana 34
Summary
Today we dive into the resurrection of an air rifle. By that I mean we watch as a hard-to-cock beast gets transformed into a pleasant shooter — or at least that's the hope. For many of you, this report series may be the solution you have been waiting and hoping for.
Series?
Yes, this will be a series. How large a series depends on what we encounter as we seek to transform reader RidgeRunner's Diana 34 into an air rifle he can enjoy and be proud of. The series won't be titled What BB did, but today marks the first part, nevertheless. I am tying my need for a lightweight go-to pest rifle to RidgeRunner's need for a smoother Diana 34 with easier cocking.
BB's problem
BB's problem with a spring-piston air rifle began recently when he went looking for an air rifle to dispatch a mockingbird that he thought was terrorizing the swallows on his back porch. Luckily for me I never found what I wanted because the mockingbird is the state bird of my home state of Texas. They are also the international symbol of innocence, since they harm nothing, though my cat, Punky, would have told you otherwise when he was pecked by a mockingbird mother after he killed one of her chicks.
So mockingbirds are safe from BB Pelletier, but the problem he encountered by not finding the one airgun he needed out of 100 possibilities, remains. The cobbler's children are still going barefoot. BB needs a pest rifle he can count on to shoot where he expects to use on those pests that arise from time to time. I'm not going to kill woodchucks at 35 yards and, if the pest turns out to be a raccoon, I will have to select a more appropriate air rifle. What I need is a way to dispatch small pests without resorting to scopes and wondering what the aim point should be.
I said in the report titled The fool with 100 airguns, that mockingbirds are extreme predators, because that's what I believed. It's true that they will go into the nests of other birds and take their eggs but they aren't known for killing chicks like I thought. After seeing Punky get attacked I figured mockingbirds were all bad guys, but I guess that mother bird had a right to get even for what he did.
BB's quandary
Also in the report titled The fool with 100 airguns, BB discovered that the Diana 35 he thought could be his go-to air rifle turned out to have a front sight that is just too difficult for him to see.
Why not the Diana 27?
Fish asked a good question, or almost did. He reminded us all that I love my Diana 27. So why not just use it? Well, in recent times I have discovered that my 27 isn't quite as accurate as I would like it to be. I can probably always hit an Oreo cookie at 10 meters offhand with it, but I need something a little more precise.
Reader Arbiter mentioned that he likes his Diana 34 for squirrels and smaller. At the time I thought that was overkill, but with the RidgeRunner project now in the offing, perhaps it was spot on. But if so it needs to be a GOOD Diana 34 — one that cocks easily and is as smooth as silk to shoot — not some Bow of Hercules that can only be bent by men of legend! I will have more to say about the 34 in a bit.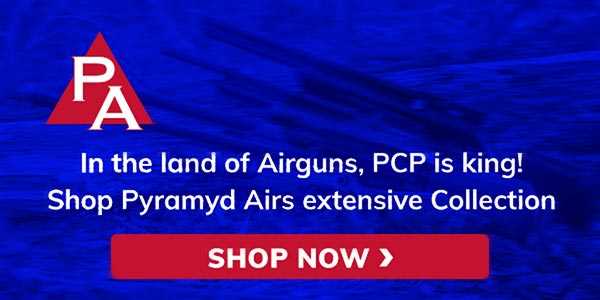 The HW 30S?
Okay, if the Diana 35 is not the right rifle for BB, what is? Well, I knew I had the Weihrauch HW 30S that I bought new and tested for you extensively a few years back. Many readers said the 30S was the rifle I should consider, but when I said I would consider it one of our readers, who's name I can't recall, told me to heft the 30S and see if I can see the front sight. Yeah — I can see the front sight. In fact when I hoist the 30S to my shoulder naturally I can not only see the entire front sight but also about two inches of the barrel in the notch of the rear sight! In other words, the comb of the HW 30S stock is too high! What to do?
I blasted Norica's Omnia ZRS rifle recently when I discovered that the stock was unsuited for a good cheek weld. Norica doesn't get blasted and Weihrauch doesn't get a pass for anything. If the stock is wrong, it's wrong, no matter who made it.
What to do?
Well, in the report titled, Should I? I floated the idea of either me modifying the HW 30S stock myself or having a custom rifle stock made for it that is more like the stock Weihrauch used to put on the rifle. That way is the most costly, but I end up with the air rifle I want rather than some ultramodern tacticool monstrosity created for couch commandos.
My decision was to go the custom stock route. I contacted Steve Corcoran and he is currently considering my request. A conventional (read that as old school) rifle stock is not his normal product, but he told me he would give it a try.
The HW 30S today
When I got it the HW 30S was already shooting great right out of the box. Since then I have adjusted the Rekord trigger and given the powerplant a Vortek PG3 SHO tuneup. The rifle is smoother than before, more powerful and cocks with the same 22 pounds of effort as when it came from the factory. But I did have to adjust the trigger again today. I reported in Part 4 that I adjusted the trigger to a 6-ounce stage one and a 12-ounce stage two pull, but in a later report I said the trigger went off by surprise. When I cocked the rifle and restrained the open barrel to check the trigger today it still went off by surprise. So something has happened that I didn't document. Today stage one had no spring feedback and, once pulled, the trigger blade just flopped around loosely.
I went to my work bench and adjusted the one adjustment screw that sits behind the trigger blade. It was so loose that there was no tension on the trigger blade for stage one. I adjusted the screw in until I could see the trigger blade move forward under spring tension. The rifle now has a trigger with a 5-ounce first stage and an 11-ounce stage two that breaks as crisply as a glass rod.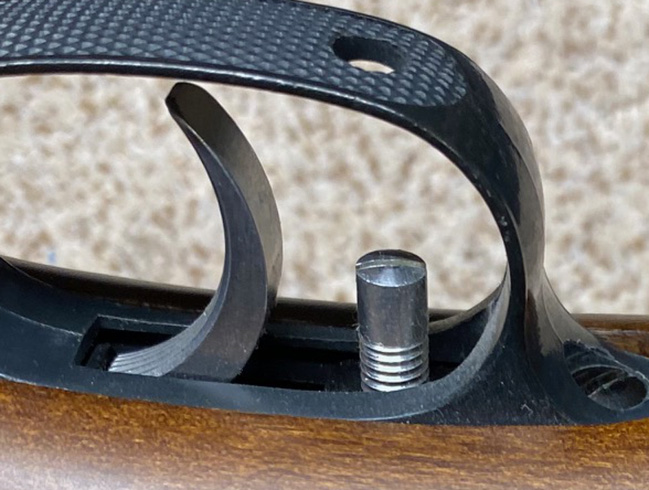 That aluminum screw behind the trigger blade is all there is to adjust the Rekord trigger.
Yes, I'm aware the trigger weight seems to have declined after today's adjustment, but those numbers are what my trigger-pull gauge gave me. In stage one the trigger blade now returns to start when the pull is relaxed instead of just hanging limply and flopping around. This is a trigger I can work with. I just need that conventional stock for this rifle to become my go-to pest rifle.
Diana 34
But RidgeRunner has a Diana 34 that he wants to have tuned. The 34 is a legendary air rifle that has morphed through several incarnations and I need to know exactly which one he has before coming up with a plan. My Diana 34 Panther (yes, my rifle says Panther instead of just P on the spring tube) has a ball bearing breech detent that I doubt could be a problem for anyone to break open. But the Diana 34 has gone through so many transformations over the decades that if it were a car it could have started out as a '64-1/2 Mustang and morphed into a 2023 Smart Car. I can't say anything more about it until I know what I'm dealing with.
The powerplant tune doesn't concern me. I have done hundreds of them. But the breech detent is a different story. I have had only one or two chisel detents apart over the years and, to the best of my recollection, no ball bearing ones. But the thing went together somehow at the factory and it has to come apart — right? At least that is my hope. I'm hoping there is no swaging that requires a 100-ton press and a specialized jig or anything like that.
Summary
That's what I'm starting today. I have good velocity numbers and good accuracy for this HW 30S rifle, though with a new stock I may use a more consistent cheek weld and improve on the accuracy a bit. The trigger was on the too-light side but I tightened it up today and it seems to be where I want it. If not I can always adjust it again because the Rekord is very easy to adjust.
When I receive RidgeRunner's Diana 34 I will give you a full assessment of what it is. We are sort of doing a twofer report in this series, his rifle and mine, but the overall goal is to finish with a pleasant spring piston air rifle, regardless of what model it is.