This report covers:
Mr. Jelly Chuck
Point one
Point two
The Original Buegelspanner
The parts
Learned a lot
Other stuff
Summary
Today I am cleaning my blog house. I find myself with a bunch of lemons and it's time to make lemonade.
Mr. Jelly Chuck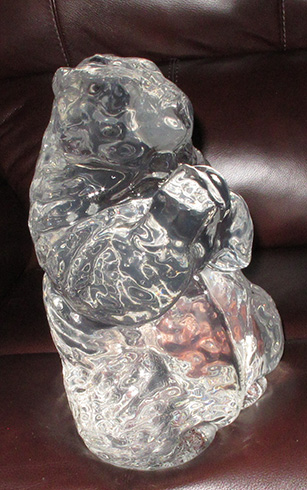 Mr. Jelly Chuck
I wrote about this two times. The first was in the report titled, BB needs your help. I couldn't think of a reason to buy a target like Mr. Jelly Chuck and was hoping some of you could. But you all thought it was sillier than I did.
The second time I wrote about it was in a report I called Mr. Jelly Chuck: Part One. Well, there ain't gonna be a Part Two, because when I returned from the Pyramyd Air Cup in August, Mr. Jelly Chuck was taking a permanent nap. The daily temperature where I live in Texas ranged from 108 to 113 degrees F (42.22 to 45 degrees C) and for the week I was traveling I set my house air conditioning to 95 degrees F (35 C), to save on electricity. That did happen but it put Mr. Jelly Chuck to sleep.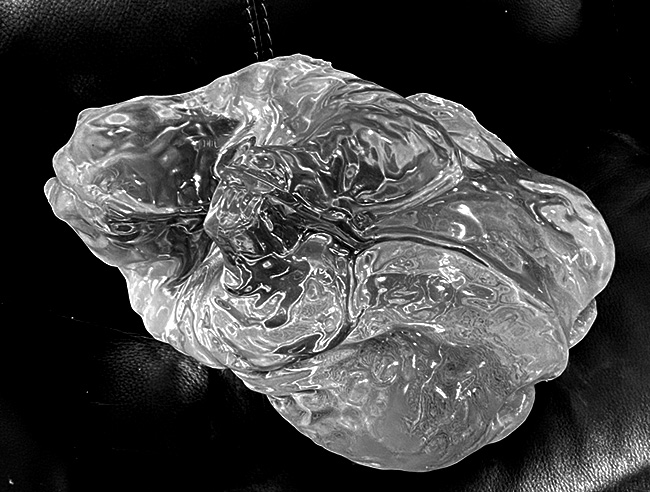 A week at 95 degrees put Mr. Jelly Chuck to sleep — permanently!
In the photo above the flat bottom Mr. Chuck used to stand on has widened into his bottom right side that melted. When I returned home Mr. Chuck's head on the right was stuck to the wall next to the table he was standing/sleeping on.
Point one
Mr. Jelly Chuck was never a good idea. He was a $19.95 target that sold for the bargain price of $73. But at least he didn't last very long! Not in the Texas heat anyway.
Point two
There were very few good ideas of how to use Mr. Chuck — assuming he lasted. His outside was uneven so he wasn't the best for penetration testing. You could see the pellets inside him, but because of the rough outside you couldn't see them clearly. So, as ballistic gel, Mr. Chuck needed to be melted down and cast as a brick with smooth sides. You know, I believe such things are even being made and sold as ballistics gel blocks today! They sell for less than $70 and do more than the Jelly Chuck does.
The Original Bugelspanner
I'm BB Pelletier — I can fix anything. That was what I told myself when I took my Tyrolean Bugelspanner (triggerguard cocker) dart gun apart.  It turns out I can fix anything — except the stuff I can't fix!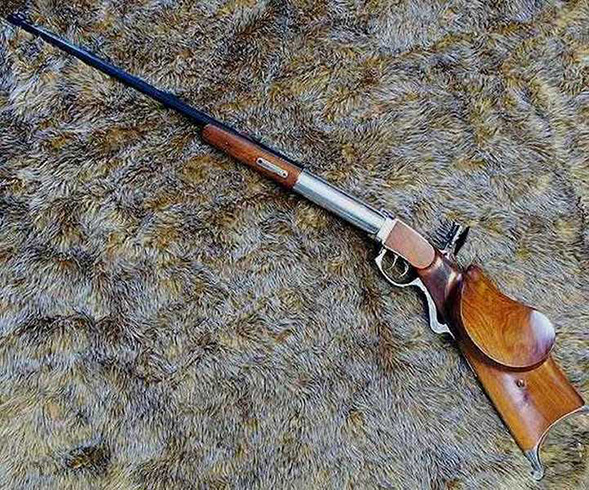 My Tyrolean Bugelspanner dart gun. This is the last time I saw it together, which was sometime in 2013.
This Bugelspanner is a .25-caliber dart gun. It was made between the turn of the 20th century and about 1940. It's a breakbarrel single shot.
The mainsprings are cocked by a single downward stroke of the triggerguard. Then a lever on the side is pushed and the barrel tilts forward for loading.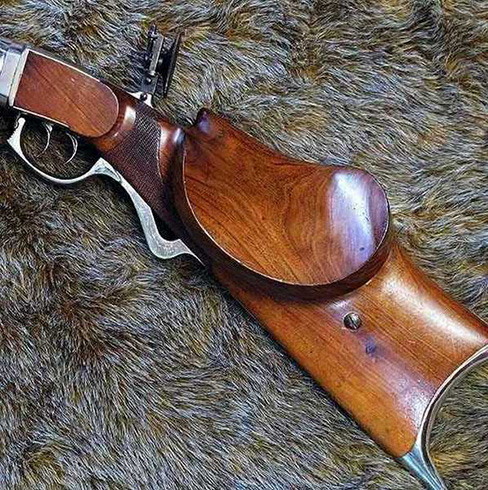 The triggerguard is up when the gun fires.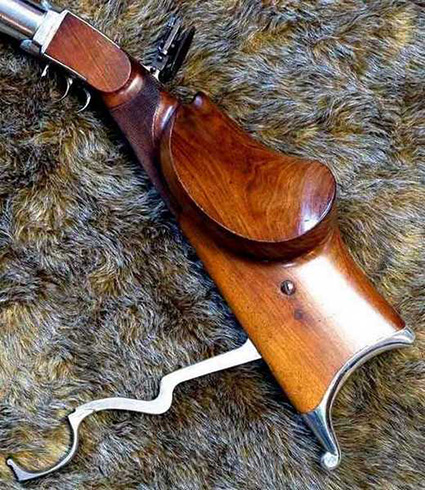 The triggerguard is the end of the cocking lever. Here the gun is cocked.
The parts
Inside the Bugelspanner there are a lot of parts. The double set trigger alone has plenty of them.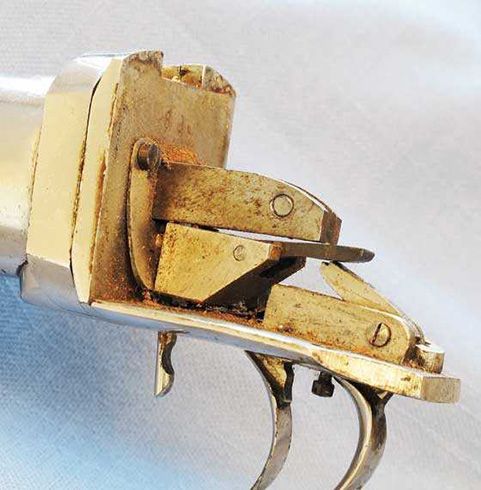 The double set triggers may look simple, but they are scary complex!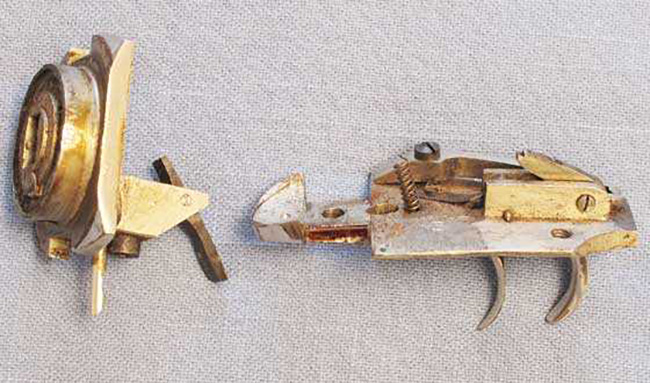 The trigger plate has a dovetail at its front that grabs the rear of the cylinder and holds the powerplant together. The cylinder back plate (left in the photo) is held between the 2 parts. The black part that's flopping down on the back plate is the sear.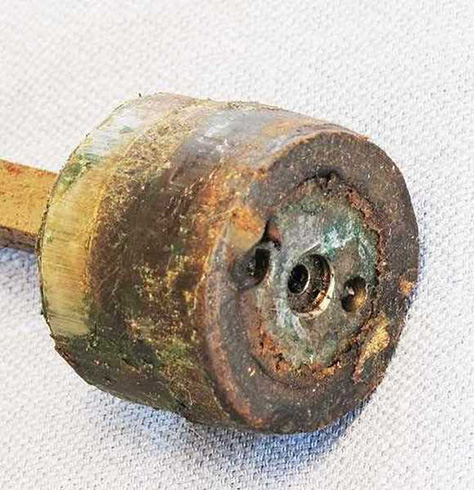 The leather piston seal has deteriorated. It looks okay, but it's crumbling and flaking off.


Double volute springs attached to a central guide for the mainsprings of the Bugelspanner. They're in good condition but very dirty and dry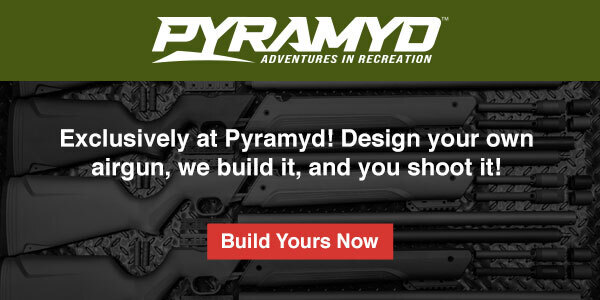 Learned a lot
Disassembling the Bugelspanner taught me several things. For instance I know to never do it again. I know to recognize when I'm over my head and to not take on the project. And I know how to store disassembled airgun parts for years until I find someone who can do something with them. Yep — I learned a lot!
Other stuff
I have other projects laying around. The HW 54EL that I showed you the other day now has its Rekord trigger removed and I discovered why the trigger blade was broken. Some hotshot "airgunsmith" got into that trigger and "gunsmithed" it — by which I mean he destroyed it by stoning the parts and lubricating them so the trigger may never work again. To get the 54EL working I will install another Record from a donor gun until I can either correct the damage to this Rekord or buy a replacement trigger.
Summary
What I have shown you today is what's behind the curtain and in little piles everywhere in my house. When a gas spring rifle decides to bleed down it becomes a new pile somewhere. I usually show you the stuff that works. Today you saw some of the stuff that doesn't.