by Tom Gaylord
Writing as B.B. Pelletier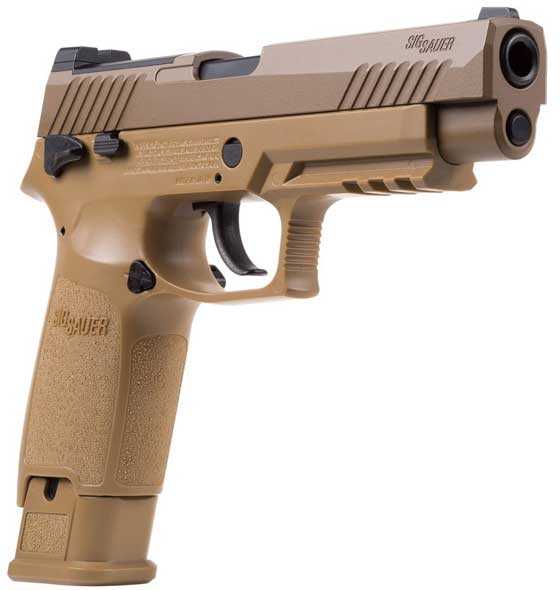 Sig Sauer P320 M17 pellet pistol.
This report covers:
The test
Group 2
Remember what we are doing
Lead pellets
Back to the test
Two hands wins!
Other pellets
Let's try BBs
4.55mm lead balls
Wild shots explained?
Discussion
Summary
Today I shoot the Sig P320 M17 pellet pistol for accuracy. I learned a lot in today's test, so this should be interesting.
The test
I am testing both pellets and BBs (plus lead balls), so I will test at two different distances. I will begin with pellets at 10 meters. I knew that Sig Match Ballistic Alloy pellets would be accurate, so I started with them.
I started the test by shooting off a sandbag rest. I rested the bottom of the gun's grip on the bag and I also tried holding the gun with my hands resting on the bag. It turned out that resting the pistol directly on the bag worked the best, but I had to shoot a second group to learn that. read more