by Tom Gaylord
Writing as B.B. Pelletier
This report covers:
Diabolo pellet
The couch coach solution
Tradeoffs
Summary
Today's report was engendered by yesterday's report about the AirForce Texan big bore air rifle. Many of you have been discussing the advantages of solid pellets over diabolos
Today I'd like to look at this question a little closer. For starters, let's call solid pellets what they really are, which is bullets.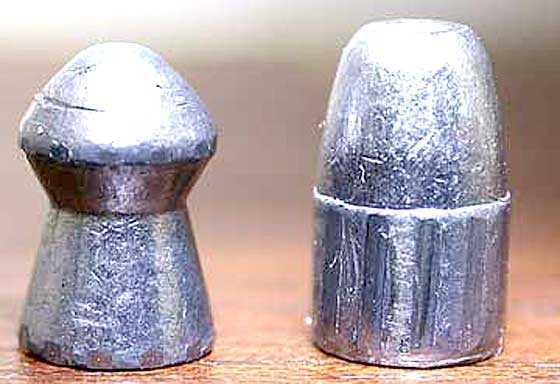 A diabolo pellet on the left and a bullet on the right. Let's call them what they are!
In the 1880s pellets were either solid lead or they were lead with felt glued onto their bottom. In flight the felt caught the air and slowed the slugs down, keeping their nose pointed forward. Just after the turn of the 20th century the invention of the diabolo pellet changed pellets forever. read more