by Tom Gaylord
Writing as B.B. Pelletier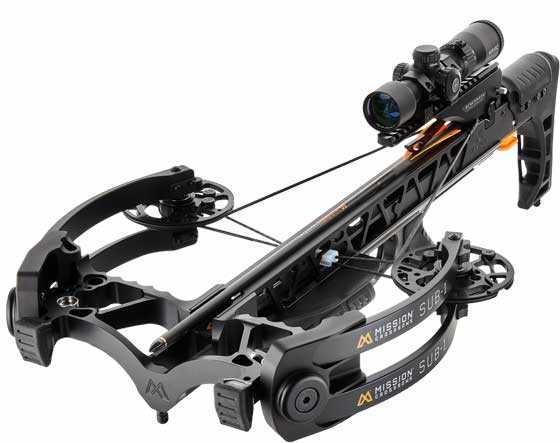 Sub-1 crossbow. Photo used with permission of Mission Archery.
This report covers:
Sub-1 crossbow
Would I like to try?
Surprise, surprise
Description
Bubble level
No dry-fire
Trigger
Maintenance
Special tips
What have I left out?
This is a different kind of blog. I hope it's one you will enjoy.
Sub-1 crossbow
When I was at Media Day at the Range at this year's SHOT Show, I stopped by the Mission Archery booth, where they were displaying the Sub-1 crossbow. It looked cool and they engaged me in conversation right away, so I asked where the name came from. They told me this bow can shoot 3-shot groups at 100 yards that measure less than one inch between centers. That caught my attention!
Would I like to try?
This is what Media Day is all about. Of course I would like to try. I wondered what the draw weight was? Two hundred pounds, I was told. Okay, deal me out. Maybe when I was 50 I could draw 200 pounds — certainly not today. Then the representative told me that his 13-year-old daughter could cock it. Well, with that I puffed out my chest and tried to cock it. When it comes to cocking crossbows, anything a 13-year-old girl can do… read more