by B.B. Pelletier
Announcement: Aliabas Abas is this week's winner of Pyramyd Air's Big Shot of the Week on their facebook page. He'll receive a $50 Pyramyd Air gift card.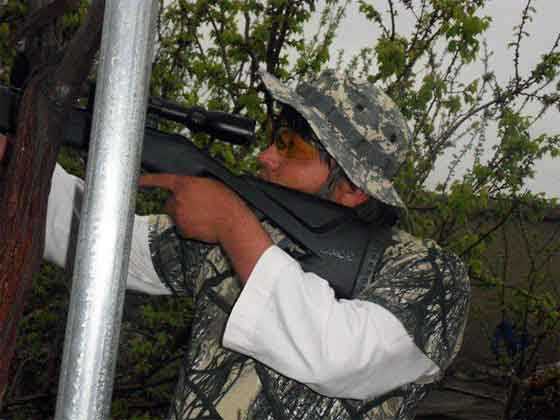 Aliabas' winning photo. Looks like he's got a Gamo.
I had a different blog prepared for today, but I can't use it because the products haven't arrived at Pyramyd Air yet, and I don't want to talk about something that you can't get.
Yesterday's blog got me thinking about lookalike airguns. I mentioned that Crosman had made the M1 Carbine BB gun that I love so much, and they made a host of others like the SA-6 that resembles a Colt SAA revolver, and the 38-T and 38-C revolvers that look something like Smith & Wessons.