by Tom Gaylord, a.k.a. B.B. Pelletier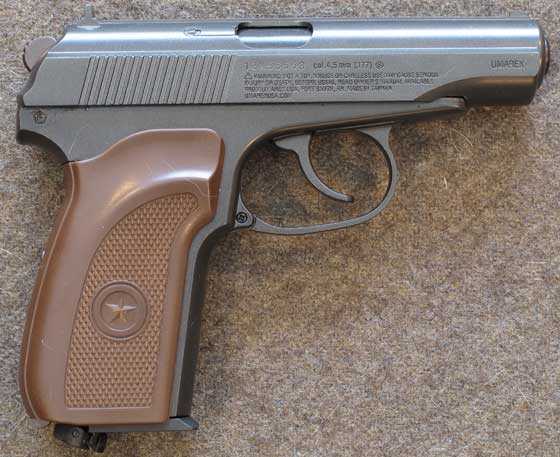 Umarex Legends Makarov Ultra is very realistic!
This report covers:
• Loading
• Winchester Target Cube
• Rested position
• Accuracy
• Overall evaluation
Today is accuracy day for the Legends Makarov Ultra BB pistol and the big question is: How does it hold up against its non-recoiling brother that we all know is very accurate? I think you're going to be pleased with the results.
Load up
I installed a fresh CO2 cartridge, which — thanks to yesterday's report on CO2 — reminded me to put a drop of Crosman Pellgunoil on the tip of the cartridge before piercing. As before, the piercing was nearly instantaneous with no loss of gas. I looked at the face seal with a jeweler's loupe and saw that it's a thick (relatively) clear synthetic that looks like it will do its job for a long time to come.