by Tom Gaylord
Writing as B.B. Pelletier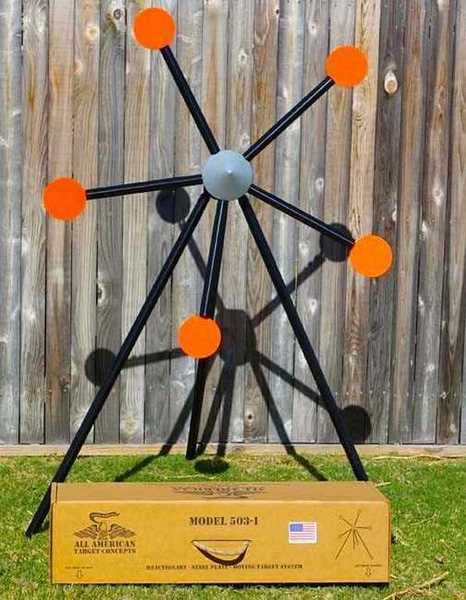 The All American Target Concepts 503-1 target is like nothing you have ever seen.
This report covers:
Big target
Tough
Safe
Portable
Assembles without tools!
Paddles of two different thicknesses
The secret
How large is it?
Knockdown
Many patents
Test
You may not remember me telling you about this action target in one of the reports on the 2017 Texas airgun show. Today I start my report about it.
Big target
The manufacturer does not call this a Texas Star, but they acknowledge that it works like one and most people will call it that. But if our sun is a star, this target is Betelgeuse! That's a red supergiant start that, if it was in the same place as our sun, its rim would extend past the orbit of Mars! I'm saying the 503-1 is BIG. You might plink at regular Texas Stars at 35 yards — this is one you can move out to 75 and even 100 yards!