by B.B. Pelletier
Okay, there has been a lot of interest in this series, and many of you have been champing at the bit to see what I think is wrong with the three photos I gave you as homework last time. So why don't we begin there?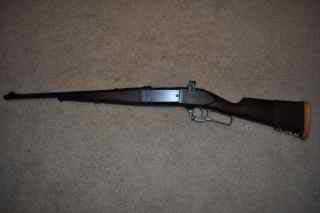 The three things I see wrong with the above photo are:
1. It's too small. You can't see any detail on the gun, which leaves any potential buyer to imagine what the condition might possibly be. It seems dishonest to me.
2. The gun is too dark. The seller made no attempt to clarify the photo to show wood grain, etc. This was so obviously wrong that several readers re-did the photo in software to show us what could be done. read more