by B.B. Pelletier
Announcement: Stevin Cran is this week's winner of Pyramyd Air's Big Shot of the Week on their facebook page. He'll receive a $50 Pyramyd Air gift card! Congratulations!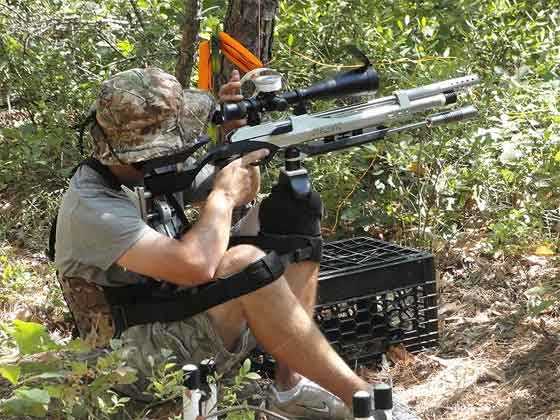 Stevin Cran shoots at a field target match. Edith has asked Pyramyd air's facebook contact to find out the specifics about the scope as well as the specific Steyr model.
We had this question last week. Three years ago, I wouldn't have thought of writing it, but then I learned the truth — not everyone understands what the term repeater means. Not even everybody in the gun trade understands it!
This is why I rant about using the correct terms for things like cartridges and bullets. Because if we don't, along comes someone who thinks bullets and cartridges are the same. So, then, what do they call a bullet? Why, a bullet tip or a bullet head or a bullet nose — as one airgun maker did several years ago. I've seen people on TV gun reality shows refer to cartridges as bullets — so you know the practice is widespread.