by B.B. Pelletier
Announcement: Rich Mulvey is this week's winner of Pyramyd Air's Big Shot of the Week on their facebook page. He'll receive a $50 Pyramyd Air gift card! Congratulations!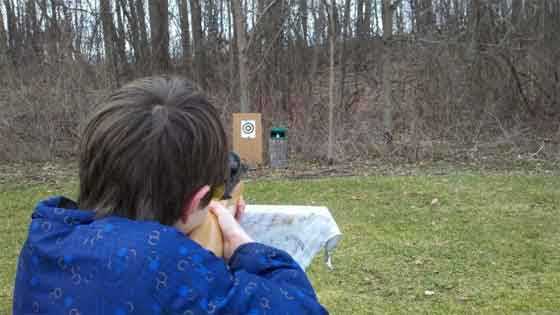 Rich says that this is Ben, who's 11 years old. He's getting ready to shoot the reset paddle on his Gamo trap. He's using the Air Venturi Bronco.
Today I'll begin a look at a big bore precharged air rifle that most of you will never see. The Quackenbush .308 is a classic from the central Missouri airgun maker.
This air rifle may not be mainstream; but just mention it to airgun hunters, and you might as well have pulled the starter rope on a hotrod snowmobile! The noise starts immediately as people break up into discussion groups, some to explore the potential accuracy or the best bullet and others to recount the dozens of game animals that have fallen to their rifles. read more