Customer Reviews for Diana Stormrider Gen2 - Page 2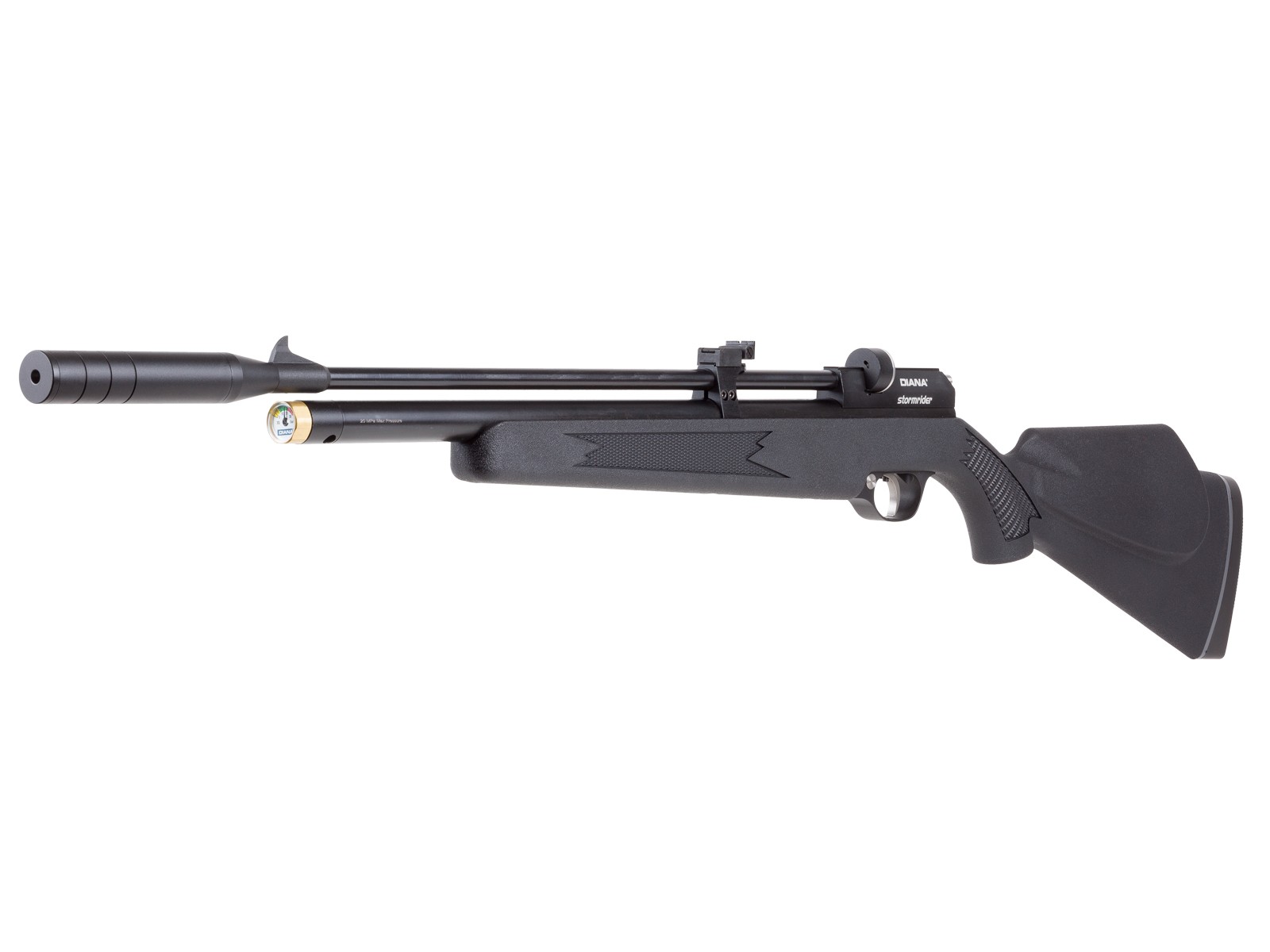 Create an online review   and share your thoughts with other customers
The most helpful favorable review
1 of 1 people found the following review helpful:
By Lawrence from USA on 2019-11-10 21:55:12
Things I liked: I received my new stormrider today and was impressed. The lines on the stock are clean and overall it looks like a nice smaller carbine It is light weight and goes to the shoulder cleanly and is smooth, Out of the box, the trigger is decent but I will know more about that after I tune it. I will be mounting the scope in the next couple of days but I did shoot it today and out of the box it did well. I bought the synthetic stock because I intend to hydro dip it and I think it will be a fine little rifle.
Things I would have changed: I would like to see the manometer be a little larger the numbers are small and I have to really look to see them.but that may be just me
What others should know: The gun is nice but when you first see it looks tiny if you are used to larger caliber firearms but don't let that fool you. I think it will be a easy thing to get used to. When I get it hydro dipped i will upload a picture to show the potential of this little carbine
The most helpful critical review
0 of 0 people found the following review helpful:
By andy from USA on 2020-07-25 07:13:47
Things I liked: I liked the price, however it shows why.
Things I would have changed: add bbl band up front ; bigger air cyl; flatten shot curve