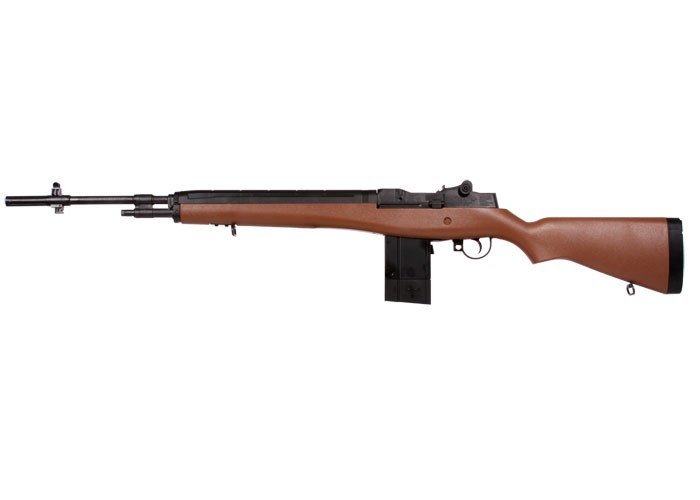 Create an online review   and share your thoughts with other customers
The most helpful favorable review
4 of 4 people found the following review helpful:
By Virgil from USA on 2015-04-16 11:33:32
Things I liked: I shot a National Match M14 in Army Competition for several years, back when.....This Winchester M14 is really a bargin, and quite authentic in detailing, shoots well and can be used in your back yard. It is almost like shooting the real M14, add a sling and enjoy.
Things I would have changed: It would be nice to have the entire Magazine be removable so one could run thru the manual of arms.
What others should know: Collectors and serious shooters need this gun in their rack.
The most helpful critical review
0 of 1 people found the following review helpful:
By Bill from USA on 2017-05-23 23:07:34
Things I liked: the rifle looks fine
Things I would have changed: when trying to adjust elevation had to figure out which direction to go with the knob to bring it up, an arrow on knob with up direction would be great
What others should know: I haven't really shot to many pellets thru it because it keeps jamming and that is becoming a pain in my a_ _, so I think I'll just hang it on the wall of my man shed