Heckler & Koch MP5 K-PDW Reviews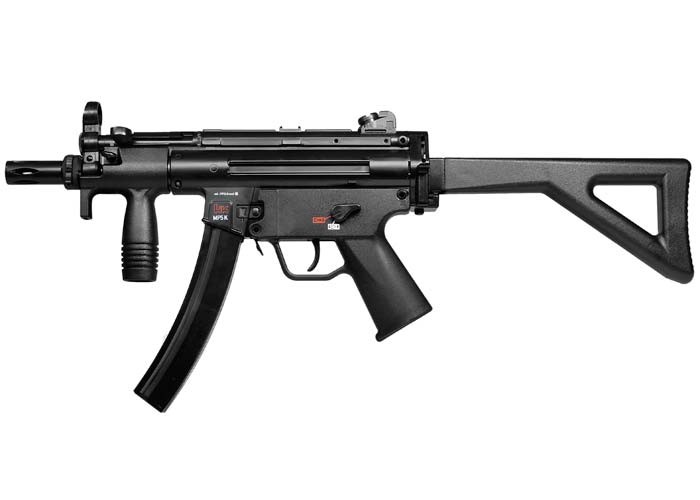 Average Customer Review
4.5
(87 reviews)
Create an online review   and share your thoughts with other customers
The most helpful favorable review
2 of 2 people found the following review helpful:
5.0 5.0
5.0 5.0
4.0 4.0
By Winston from USA on 2010-08-20 09:50:05
Things I liked:
This gun is really fun to shoot! Really resembles the real firearm & licensed by H&K is what I like about the pistol.Its accurate about 25ft even better with a red dot sight I mounted.I recommend this item for your collection if you like CQB weapons.
Things I would have changed:
A full auto feature like the storm.
What others should know:
Sometimes a little difficult to realign the rear pins & remove the CO2 cartridge when you change it out.
The most helpful critical review
0 of 0 people found the following review helpful:
1.0 1.0
1.0 1.0
1.0 1.0
By Jerry from USA on 2019-08-06 19:12:25
Things I liked:
The look
Things I would have changed:
It's not feeding the bbs to the gun
What others should know:
Idk I just got it today and not feeding not much power if it dose I have to hold it upside down for it to shoot bbs not good if I have a sight on it I'll do another review when they get ahold of me to correct this issue