TenPoint Crossbows Nitro 505 EVO-X Reviews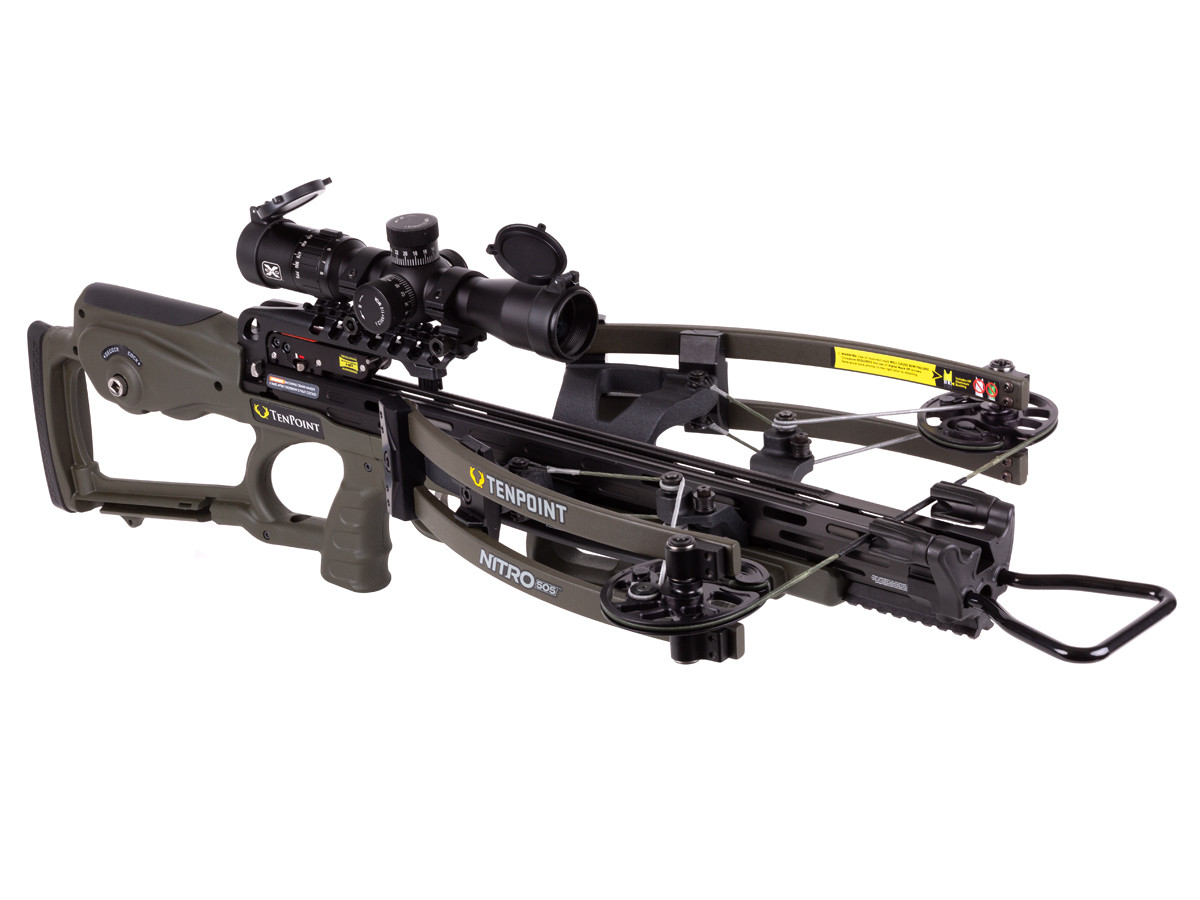 Average Customer Review
4.5
(130 reviews)
Create an online review   and share your thoughts with other customers
The most helpful favorable review
0 of 0 people found the following review helpful:
By Lumm on 2022-01-03 13:49:05
Best Crossbow I've Ever Shot By Far
AWESOME! Couldn't wait to get this bad boy out of the box! Super light and LIGHTNING FAST! Crazy accurate & easy to use. Superior cocking/decocking mechanism, especially compared to a competitor's 500 FPS bow that started to deteriorate after 15 shots with string fraying and broken nocks. No issues at all with the Nitro! Great engineering- super well-balanced, love the placement of the hand grips so you can ensure a steady shot The crank is easy to use and only requires 5lbs to cock. The lighted redicles are an added bonus when shooting in low light conditions. The scope's yardage markers are very clearly defined and easy to use. Bow was super accurate out to 70 yards- wanted to go further but daylight was closing in. Added bonus is that it comes with 3 broad heads, a sling, and extra arrows. Super excited to get the Nitro out in the field - couldn't be happier with it so far. Well worth the money for an American made product. Thank you for making an awesome crossbow.
The most helpful critical review
0 of 0 people found the following review helpful:
By Orion2 on 2023-02-03 03:58:23
Nitro Nightmare
Nightmare, Extremely poor (or no) quality control during the manufacturing process. My certified Ten Point dealer spent six weeks trying to understand why my Nitro was so inconsistent with grouping arrows at close range i.e. 40 yrds. Thus far, my Second Ten Point Certified Dealer found that the cable wheels/pullies were never tightened before shipping. The shop owner and I are still working on this poorly manufactured Ten Pount Nitro. The Nito has been a nightmare! This is my second Ten Point and the lack of quality control during manufacturing is embarrassing.