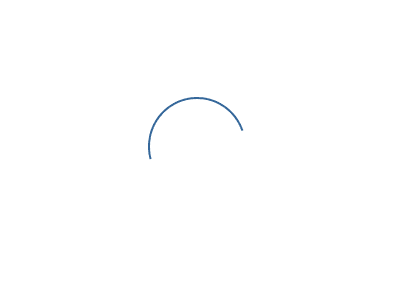 BJ-BPG22S-KIT [PY-6063-12440]
Benjamin Gunnar PCP Air Rifle Kit,.22 caliber
Sold & shipped by Pyramyd AIR
Benjamin Gunnar Kit Price
$1,229.99
Included:
Benjamin Gunnar PCP Rifle, Benjamin soft case, two magazines, replacement shroud end cap with 1/2"x20 threads, and Air Venturi Nomad II 4500 PSI Portable PCP Compressor
| | |
| --- | --- |
| Caliber | .22 (5.5mm) |
| Max Velocity | 1000 fps |
| Muzzle Energy | 32 ft/lbs |
| Stock | Synthetic |
| Grip | Ambi |
| Color | Black |
Out of stock
Estimated in-stock date 12-11-2023. Place your order now for delivery priority!
The Benjamin Gunnar PCP Air Rifle is a versatile rifle with tactical attributes that delivers premium features and the performance to match. With velocities up to 1000 FPS in .22 and 900 FPS in .25 and power up to 32 FPE in .22 and 50 FPE in .25, this airgun is proficient at both small-game hunting and target shooting.
Shooters will find multiple adjustments and features that make the air rifle flexible enough to do what they need, with a 5-position external power adjuster, adjustable regulator, and adjustable trigger shoe. In addition, the buttstock is compatible with AR platform components and includes a 4-way adjustable cheekpiece, and the textured pistol grip is also AR-compatible.
In order to yield quiet shots that help to maintain stealth when hunting, it utilizes a shrouded barrel and integrated sound suppression. To add comfort and aid in maintaining a firm and repeatable hold on the air rifle, the rubber buttpad is ridged, and the 12-round (.22) or 10-round (.25) magazine provides ample time between reloads.
For adding a scope, this air rifle offers a Picatinny optics rail, and it also includes a Picatinny accessory rail on the bottom that can accommodate shooting stabilizers such as monopods and bipods. It features a convenient sidelever for quick and simple cocking, and an integrated fill gauge to monitor the pressure of the 500cc bottle to help it fill to 3000 PSI smoothly.
If that wasn't enough, the included Air Venturi Nomad II Compressor is a compact compressor that can be powered from any 110 or 220V outlet. But don't feel the need to stay put! If you have a car, you have a fill source, as the Nomad can also operate from a 12V car battery—a real lifesaver for PCP gunners filling up at the range or in the field. No matter where your airgunning takes you, the Nomad II will keep you aired up and ready to shoot.
The Nomad II has built in LED lighting on the bottom of the unit, so even when light is fading, your air supply never will. And with the addition of the built in power supply and the included travel bag, the Nomad II is easily the most portable air compressor on the market.
For a supremely functional air rifle with multiple adjustable features that is adept at target shooting and small-game hunting, get the Benjamin Gunnar PCP Air Rifle Kit from Pyramyd AIR now.
Helpful resources:
Benjamin Gunnar PCP Air Rifle Kit
Precharged pneumatic
Repeater
Available in .22 or .25 caliber
Sidelever
Adjustable regulator
5-position external power adjuster
500cc bottle fills to 3000 PSI/206 BAR
Magazine capacity: 12 rounds (.22), 10 rounds (.25)
Shrouded barrel with integral sound suppression
Max. velocity: 1000 FPS (.22), 900 FPS (.25)
Max. energy: 32 FPE (.22), 50 FPE (.25)
Adjustable trigger shoe
Integral fill gauge
Picatinny optics rail
AR-compatible textured pistol grip
AR-compatible buttstock with 4-way adjustable cheekpiece
Ridged rubber buttpad
Picatinny accessory rail
Includes Benjamin soft case, two magazines, replacement shroud end cap with 1/2"x20 threads, and Air Venturi Nomad II 4500 PSI Portable PCP Compressor
Rifle Warranty: 5 Year Limited Warranty
Compressor Warranty: 1 Year Limited Warranty