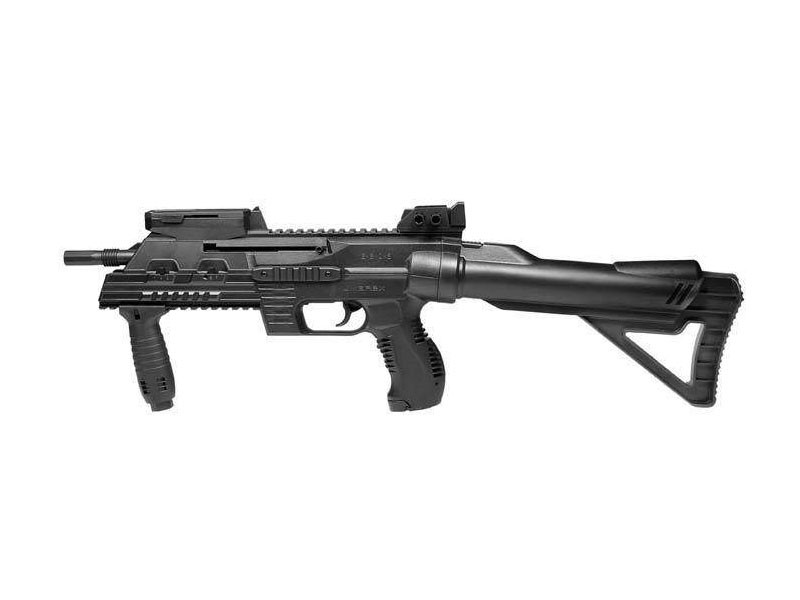 Three rates of fire are selectable. Semiautomatic fire (one shot per pull of the trigger) is selected by a different switch on the other side of the gun.
Just pour in up to 400 steel BBs.
Although the sides of the gun appear to have Picatinny rails, they're simply decorative. The real Picatinny rails are at the top and bottom of the gun.
The rear sight adjusts in both directions.