Posts Tagged '.458 Winchester Magnum'
by Tom Gaylord, a.k.a. B.B. Pelletier
Blog reader Kevin asked me this question recently, and I embraced it because I usually don't even have time to think about which airgun I would prefer to shoot. There's always another blog, a feature article and 5 other deadlines pressing on my time…so thinking like this is not a luxury. It's a fantasy! Then, Kevin asked this question and "forced" me to stop and think about it for today's report. Ahh! Happy Friday!
The first gun that pops into my head when I ask this question is the Diana model 27 rifle. It's just such a simple, uncomplicated airgun that I guess it serves as my happy place. But as I think about it, other guns pop up. The Air Venturi Bronco, the Falke model 70, the Diana model 25 are 3 more that come to mind immediately. They all share the model 27′s chief attribute — ease of operation. In short, they're all fun airguns.

Diana's model 27 breakbarrel is so light, smooth and easy to operate that it epitomizes everything that's good about airgunning in my eyes.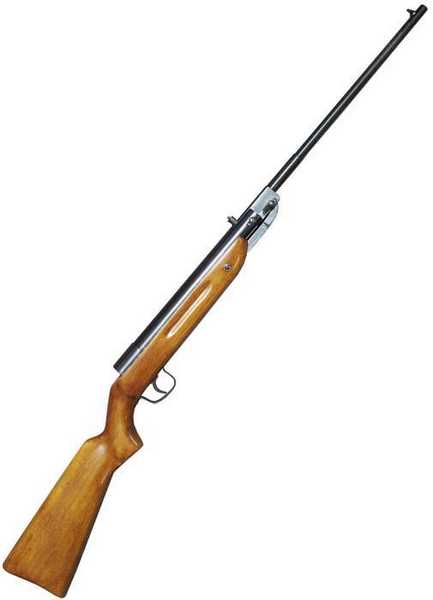 Falke model 70 is another vintage breakbarrel that's light and smooth like the Diana 27.
To take the fantasy a little farther, have these guns always been the ones that do that, or have there been others? Yes! There have been others!
My straight-grip Webley Senior pistol is exactly like the Diana 27 in this respect. It's small and easy to operate. I still own this pistol, although there's seldom any time to actually shoot it. But it's right there in the drawer where I can put my hands on it whenever I want. I guess that's good enough. I guess it will have to be.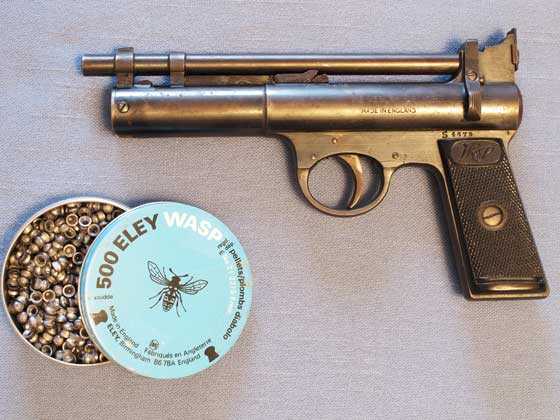 I've owned this straight-grip Webley Senior since the early 1970s. It's easy to cock, has a nice trigger and is fun to shoot. Not terribly accurate, but it's one of those rare guns I let slip by because everything else works so well.
When I think a little longer and harder, my Beeman R8 pops into view. It comes in later because it has a scope, and scopes do complicate things. So do target sights, but my Walther LGV Olympia 10-meter target rifle now comes to light. And with it comes the new .22-caliber LGV. The target rifle took longer to pop up because it's a heavy gun. The .22 took longer because of its power. When I want to play, power is the farthest thing from my mind.
Firearms?
Kevin didn't ask me what my favorite firearms were; but since this is Friday, I'll take a little license and include them, as well. Right now, my new PO8 Luger is a favorite because it's accurate, recoils very little and it eats my handloads like they were candy! And when I think of that gun, I cannot overlook my Ruger Single-Six in .32 H&R Magnum. It has great power and almost no recoil. For cutting out the center of a bullseye, that little Ruger wheelgun is a dream.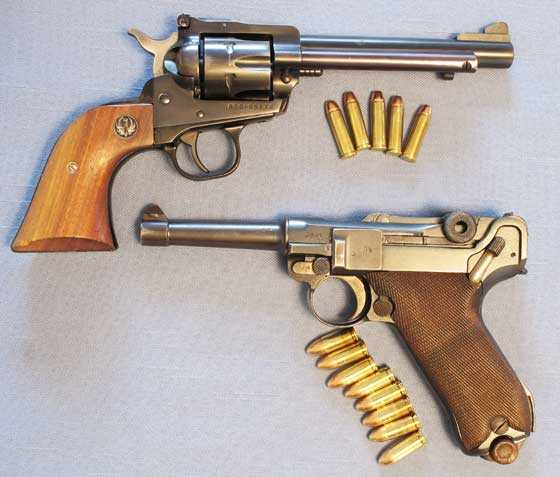 The Ruger Single Six is chambered for the .32 H&R Magnum. It's light, yet very powerful and will out-penetrate a .357 Magnum on a steel target. The 1917 Luger is such a smooth shooter that it's like eating peanuts — I can't stop! Both guns are very accurate.
Then, I think of my O3A3 Springfield. It's one of the few military rifles that gives me an honest sub 2-inch group at 100 yards. If it didn't recoil so much, I'm sure it would have popped up even sooner.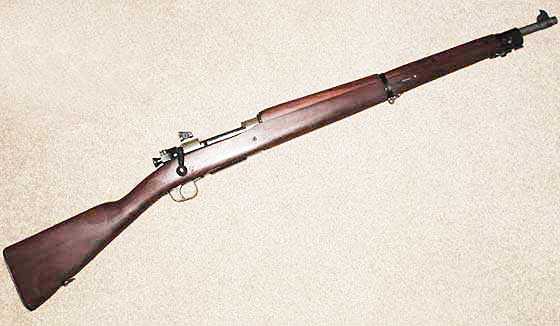 This O3A3 Springfield will smack you with recoil when you're shooting full-house loads. The short stock gives it a running start at your shoulder. But the accuracy is stunning!
My M1 Carbine is also a favorite — not for its accuracy, which is just average — but for the fact that it drops the empty cases on top of the shooting bench! Most autoloaders throw their cases a country mile, but this little sweetie piles them up for me. With more training, I'm sure I can get it to put them back in the box!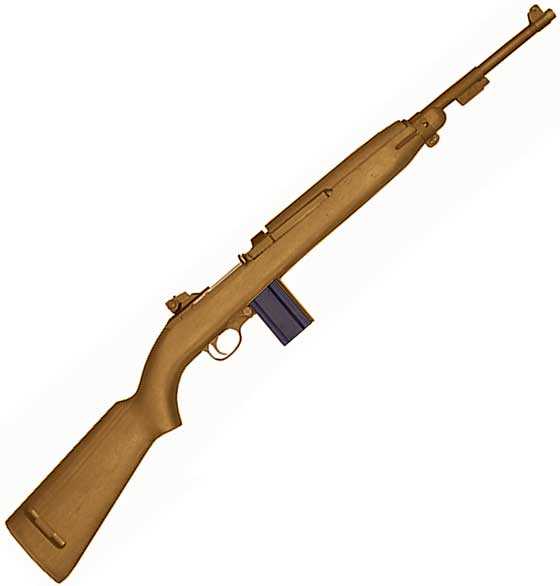 My M1 Carbine is well-behaved. Next, I'm going to teach it to put the fired cases back into the box!
Guns I wish I still had
Now comes the Great Lament — the ones that got away! I had a Bernardelli Baby in .25 ACP that would put 3 shots into the bottom of a soda can offhand at 30 feet. Most .25s are lucky to hit dinner plates at that distance, but this little pistol was a good one. I let it get away. I recently bought another Bernardelli Baby in the hopes of doing the same thing. Alas, this one is a dinner-plate special.
Ruger .44 Magnum Blackhawk with 10-inch barrel
They're very collectible now; but when I had my 3-screw Ruger Blackhawk, they were just good guns. I was too stupid to know that the one I had was an exceptional shooter. I figured I could always get another one.
Custom .458 Winchester Magnum
I have written about this rifle many times. I shot it with a 550-grain cast lead bullet, and it would put 10 shots into less than 2 inches (outside measurement) at 100 yards. It was like owning a target-grade 45/70. Stupid me — I thought I would always be able to find another one just as good. Haven't yet!
What kind of shooting do I like to do?
I'm pretty easy to please. I like whatever kind of shooting I happen to be doing at the time — usually. The things I hate are magnum spring rifles that buzz like bottles of hornets, slap me in the face and have no accuracy. I also disdain black rifles that can't group in less than 3 inches at 100 yards. In fact, I dislike almost anything that isn't accurate.
I enjoy shooting a .45 Colt Single Action Army with accurate loads and feeling the plow-grip roll in my hand during recoil. I like shooting a nice 1911 and feeling the slight burp of recoil when I hold my thumb over the manual safety. I shot a Walther P38 recently that had a nice trigger and is very accurate. My experiences with P38s aren't that good, but this one was memorable. I could burn up a lot of 9mm ammo in that one.

When I came home from the hospital several years ago, I received this Single Action Army as a gift from the readers of this blog. It is a favorite of mine because it mimics the feel of a Gen 1 Colt perfectly!
Same for the PO8 I got for Christmas. The ergonomics are legendary and the trigger is extremely good for a Luger (their trigger linkages usually make for poor triggers). My handloads are moderate enough that I can shoot this pistol for the rest of my life and not put any wear on it!
I enjoy holding a 10 with a target air pistol and seeing the pellet hit the pinwheel. I love seeing 10 shots from an accurate rifle sail through the same hole at 100 yards, knowing the hole they made is smaller than half an inch. I love shooting 5 shots from a 10-meter rifle and seeing a group smaller than a tenth of an inch.

Holding a 10 with a pistol is very enjoyable!
I love shooting my Daisy Avanti Champion 499 offhand and making quarter-inch groups. My shooting buddy Otho bought one for himself this past December and has been doing the same thing ever since.
I enjoy shooting a Garand and hearing the shot go off but not feeling the recoil. I know it's there, but the push is so slow that it doesn't seem to count. The same holds true for my .357 Magnum Desert Eagle. It's got enough power to drop a steer, but the soft recoil feels like a 1911 shooting +P ammo.
Best of all
But the thing I like above all is when I solve some problem of inaccuracy and turn a bad gun into a real shooter. It doesn't happen as often as I'd like, but from time to time I do hit one out of the park. I'm hoping to do that with my Ballard someday. And maybe my Meteor, as well.
by B.B. Pelletier
Our blog reader pcp4me suggested this topic; and since I spent both Saturday and Sunday at the Dallas Arms Collector's show (it's a tough life), I wanted something that didn't need a chrono, a range or lots of pictures. So, this report is one of my laments that will start all you veteran shooters crying in your beer. It's the story of guns I've loved and lost.
Yes, I've done this before and, no doubt, there will be some repeats. But, because I'm flawed and continue to make mistakes, there will be some new stories, too.
My first Daisy No. 25 pump gun
I had a paper route and when my sister's latest boyfriend wanted to score some points (he didn't last long), he sold me his 1936-version of the Daisy No. 25 pump BB gun. It was the Weatherby Magnum of the BB gun world back in the 1950s.
For three days, I was king of the hill, lording my good fortune over the neighbor kid who was making the best of a tired old lever-action Daisy 102 that shot to the left. My gun would shoot through one side of a tin can (the airgun chronograph of the 1950s), while his would only make a dent.
However, on day four, when I went to shoot my new prize, the BB just rolled out the muzzle after I pulled the trigger. I was beside myself and immediately went into the repairman mode, stripping the gun as far as I could with just a screwdriver, pliers and a lot of personal angst.
When the parts were far enough apart that I'd never be able to get them together again, I put them all in a paper grocery bag and sold them for a quarter to someone. I just wanted the gun out of my sight to forget the sad memory as soon as possible, and I thought the guy who bought the parts was a friend.
Several days later, the "friend" brings the whole gun back and shows me that it shoots fine. "My old man put it together for me. He told me you have to oil them every so often to keep the leather seals working, you dope!"
At that exact moment, I became a collector of Daisy No. 25 guns, and a potential airgun writer with his first cool anecdote. This is probably the tenth time I've told that tale, so I'm slowly ammortizing the pain though the catharsis of writing.
My Sheridan Supergrade
They don't shoot any better than a Blue Streak, nor are they more accurate; but Sheridan Supergrades have held a fascination for me ever since I read about them in the first Airgun Digest. Just like the former owner of what became the Golconda diamond mines, I wasn't poor until I knew what a Supergrade was and I didn't have one.
Mine was an "honest" gun, which means that it worked and wasn't a junker, but it had the signs of use. It was accurate, but no more so than a Crosman Town and Country 107 I owned at the same time. But it was a genuine Supergrade and it was mine!
Then I was forced to sell it and while doing so I told myself that when circumstances improved I could always by another one. But like the old doctor in the movie Field of Dreams, the man known as Moonlight Graham in the single inning of major league baseball he ever played, what I didn't know was that was the only day I would have. Supergrades went through the roof and now I absolutely refuse to pay what it takes to buy one in a condition similar to what I once had. So, I'm going to continue to sit by the curb and make mudpies and pout.
A .22-250 custom rifle
I was young and stupid and didn't know that all centerfire rifles cannot hit hovering bumblebees at 100 yards. My .22-250 was a nondescript custom job on a 98 Mauser action with a Douglas Premium barrel. I had the loading dies, brass and exact loads to put five into a half-inch group downrange. What I didn't have was the presence of mind to hold on to this most accurate rifle I ever shot. I forget what I traded it for or how much money I may have received for it, but I do know that it wasn't as good. I've been searching for an accurate .22 centerfire rifle ever since.
A .458 Winchester Magnum
Sure, it's an elephant rifle, but the guy who sold it to me at a local gun show also sold me the dies and the bullet mold and gave me all the cases I'd ever need to shoot the rifle. He also gave me the light load it preferred, and that was the first rifle I ever shot 10-shot groups with. I did that only because I was mesmerized by all the bullets passing through the same hole in the 100-yard target.
I was so stupid about guns that I thought all .458s would do the same as that Springfield-based custom gun. Now, I know better and continue to search for accurate big bores that can do as well. Perhaps, someday, I'll get the Ballard to turn in a group equal to what I once owned and stupidly traded away.
Ruger Blackhawk flattop with a 10-inch barrel
It was a great gun that I could load heavy but never seemed to kick me beyond my ability to absorb it. It wasn't a cowboy gun and, at the time, I thought the sun rose and set under the rampant Colt. I traded off the Ruger, telling myself that I could always buy another one…if I don't mind selling off a handful of my other favorites. I see them on Gun Broker from time to time and two thousand will buy one in good shooting condition these days. Once again, I refuse to be taken advantage of my own stupidity. Press onward and never look back is my motto.
Savage Anschutz .22 Magnum
This one is painful because it just happened this past weekend. I took my deluxe Savage Anschutz .22 Magnum bolt-action to lay on my table just to fill some empty space. I put a price on it that I was certain would insult everyone, because I really did not want to sell this rifle. Sure enough, a dealer walked up and paid my full price before the show opened. Mac later saw it on his table with another $125 on the price.
Back to airguns
If it seems like I've loved and lost more firearms than airguns, it's because I have. I've been shooting firearms as long as I have airguns and have owned many times more of them over the years. But there are also some more airguns I've sold that I shouldn't have. You generally find out that you shouldn't have sold a gun when you find that you cannot stop thinking about it after it's gone. For that reason, I know I'll have difficulty selling the current crop of 10-meter rifles I own.
Air Arms Shamal
But many years ago, I bought an Air Arms Shamal .22-caliber PCP. That rifle had a fill pressure of just 2,600 psi, yet it developed 20 honest foot-pounds over 20+ shots. The rifle had a gorgeous walnut stock, but that wasn't what caught my fancy. It was the incredible accuracy that could put five pellets into the same hole at 40 yards. Aside from one other British-made airgun, this was the most accurate .22 air rifle I've ever tested.
I sold it in a moment of weakness when I was panicked over money. I would probably do the same thing again, but I'm fortunate not to have been in the same financial straits for many years.
I would do it again
My last story has a happy ending, despite the fact that I don't have the gun. Fifteen years ago, I was heavy into tuning FWB 124 air rifles. I found them, tuned them and resold them to finance the next batch of similar air rifles. However, in all the confusion, I tuned one rifle that stands out from all the rest. It was a 124 Deluxe sold by Beeman back in the late 1980s, and it looked just like hundreds of other 124s, only this one was different. It turned out to be the hottest 124 that ever passed through my hands. After the tune, it was putting Crosman Premier lites out the spout at 881 f.p.s. with complete smoothness.
I knew it was a great airgun when I owned it, but familiarity finally bred, if not contempt, at least disregard, and I allowed it to go in a trade. The good news is where it went. My buddy Mac got the rifle and still owns it today. He says it still shoots as fast and smooth as ever and that makes me glad.
If I've learned anything over the years, it's this one truth. You may probably never, again, have the chance to acquire something as nice as what you now have. You should take the time to acknowledge when something is so good that it catches your attention. It probably does that for a good reason, and you should learn to listen to your gut when this happens.
I know something else, too. I don't have the time to enjoy all the wonderful things there are. If I take the time to enjoy fewer things more, rather than more things in less time, it turns out well. And that's my advice for today.