by B.B. Pelletier
So I was just standing there looking at a table when this man walked up and introduced himself. Said he had a Benyamin pump rifle and would I like to see it? Would I?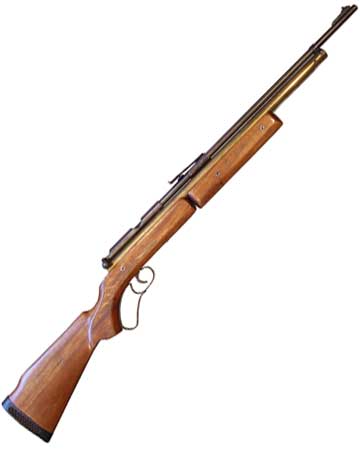 This Benyamin multi-pump is a sharp-looking air rifle – from a distance. The image breaks down with examination.
What he had is indeed a Benyamin – not a Benjamin – though in one place on the gun the name is spelled that way. The black rubber recoil pad, which is held to the stock by two nails (!), says Benyamin, and the steel receiver says Benjamin. The gun is .177 caliber, or .177 call. as it says on the receiver.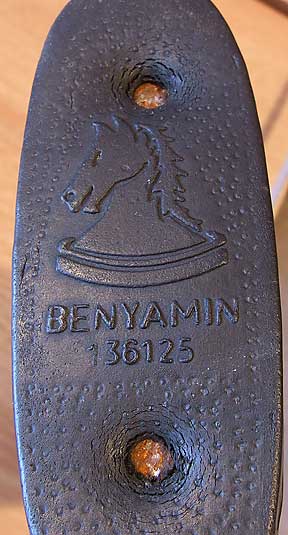 This is how it's spelled on the recoil pad. The horse also appears on Beeman's example. Notice the two nails that hold the recoil pad to the gun!