by Tom Gaylord
Writing as B.B. Pelletier
This report covers:
How to level the scope without a scope level
Target sheet
But…
More precision
Using the Pelletgage
Summary
This will be a short one, though it took longer to create than a regular report. Today I want to share a couple important tips that I use a lot. Hopfuly these will be of some help to you.
How to level the scope without a scope level
If you shoot targets at distances beyond 25 yards and want to keep your groups small, you need to level the rifle for every shot. Half a degree here and there will open a group. But there aren't many scopes with internal bubble levels and installing an optional level is a "just-a-gonna" exercise that we never seem to get around to. At least I don't!
But if you are shooting at a target, which is probably one of the few times you care about group size, there is a wonderful way to do it. Best of all, it's free!
Target sheet
Let's say you are shooting at a target 50 yards away. You have a 12-power scope, so the bulls are visible but they don't fill your view. Simply use the alignment of the bulls to level the scope!
Use either the horizontal or the vertical reticle line to align the scope, and therefore the gun, with the centers of all the bulls. It looks like this.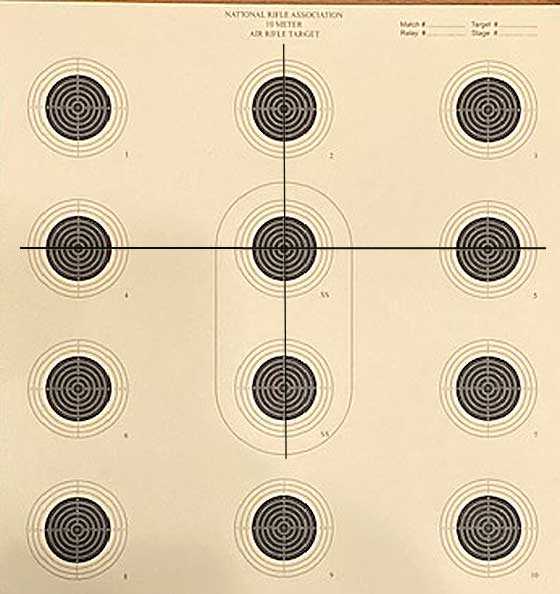 I know this looks simple, but it works!
But…
What if the target isn't level to begin with? It's 50 yards downrange and the range is active with other shooters. I can't call for a cold range right now!
Oh, NO!!!
Relax. The target doesn't have to be perfectly level. As long as you put the reticle over the other target the same way for every shot, there will be no change in the cant of the rifle. That's what you want. If it's half a degree off level it won't make any difference.
More precision
I've been shooting the Air Arms S510XS Ultimate Sporter at 25 yards and I have been leveling the reticle in the following way. Since the Meopta scope is so crystal clear, I have been looking at just one bull instead of many on a target sheet. But there is still a way to level the scope.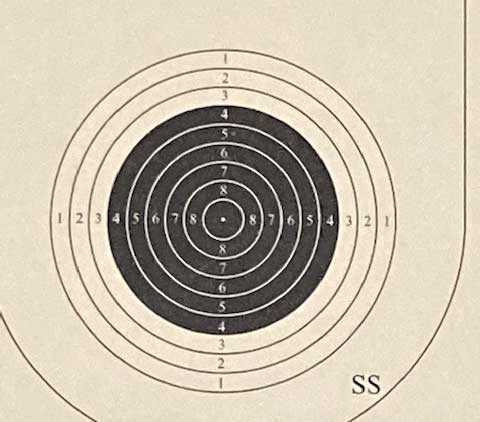 Do you see how this works?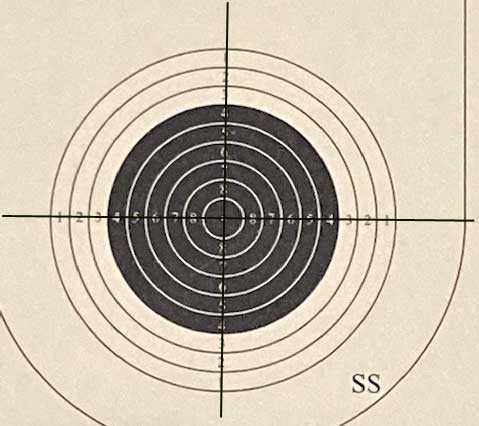 Yes, it's just that easy! The only thing you don't see here is the illuminated dot the the Meopta scope put over the 10-ring (which is also a tiny dot).
Using the Pelletgage
I have read the comments of readers about using the Pelletgage, which I featured in yesterday's report. Some people have valid questions, but others are just imagining how it works and picking it apart without ever having seen one. So I thought that today I would show you how I use mine.
In the video you are about to see I say at the end that I have seen pellets with head size differences of 6 TENTHS of a millimeter. That should be 6 HUNDREDTHS of a millimeter! I'm not going to fix it in the video because it takes the You Tube compiler 45 minutes to get the film ready each time it is uploaded.
Summary
There you have it. I almost put this in with the "Basics of Shooting" report, but these things are not basic. They are really more advanced tips.