by Tom Gaylord
Writing as B.B. Pelletier
This report covers:
Fill
JSB Exact Jumbo Heavy
Fill to 200 bar
Discharge sound
Discussion 1
Beeman Kodiak
Pellet feed with the single-shot tray
H&N Hollow Point
Discussion 2
Trigger pull
Summary
Today we test the velocity and power of the Diana K98 PCP rifle. According to the description on the Pyramyd AIR web page, this is a 26-foot-pound air rifle in the .22 caliber I am testing. This information helps me select the right pellets to test. A pneumatic in this power range is probably best with medium-weight to heavyweight pellets, though I will also test lightweights, just so we know.
Fill
I tried to fill the rifle to 200 bar/2900 psi — the recommended fill pressure, but I waited an instant too long to shut the tank valve and the fill went to 3,000. It's only 100 psi more.
I will comment now that Diana does not supply a plug to cover the fill port, to prevent dirt from entering and getting in the gun. It won't affect me because I am testing indoors, but if you want to carry the rifle outdoors, I recommend finding a way to cover that hole. Even a piece of duct tape will work.
The rifle has a magazine that I will also test, but for most of today's testing I plan to use the single shot tray that comes with the rifle. Let's get started.
JSB Exact Jumbo Heavy
I got a strange string from the JSB Exact Jumbo Heavy pellet. I will show it to you and then discuss it.
Shot……….Vel
1…………..794
2…………..812
3…………..827
4…………..840
5…………..842
6…………..851
7…………..did not register
8…………..869 onboard pressure gauge read 2800 psi.
9…………..871
10…………876
11…………869
12…………871
13…………862
14…………857
15…………846
16…………832
17…………816
18…………819
19…………803
20…………789
Stopped.
Okay, this is a very peaked velocity curve without much of a flat spot. At the highest velocity of 876 f.p.s on shot 10 this pellet generates 30.9 foot-pounds. That's well above the 26 foot-pounds it is rated for. With this pellet that energy would be developed at 804 f.p.s. So, if I take that as the standard and accept all 20 shots shown, the rifle got 20 shots that had an 87 f.p.s. spread in velocity.
Fill to 200 bar
I think that spread is too large for shooting anything past about 20 yards. What would happen if I filled the rifle to the recommended 200 bar/2900 psi and shot the same pellet? I was very careful to do that on the next fill. Let's see what this same JSB Exact Jumbo Heavy pellet does.
Shot……….Vel
1…………..857
2…………..868
3…………..867
4…………..880
5…………..878
6…………..878
7…………..871
8…………..867
9…………..856
10…………848 gauge read 1400 psi
11…………846
12…………831
13…………818
Stopped.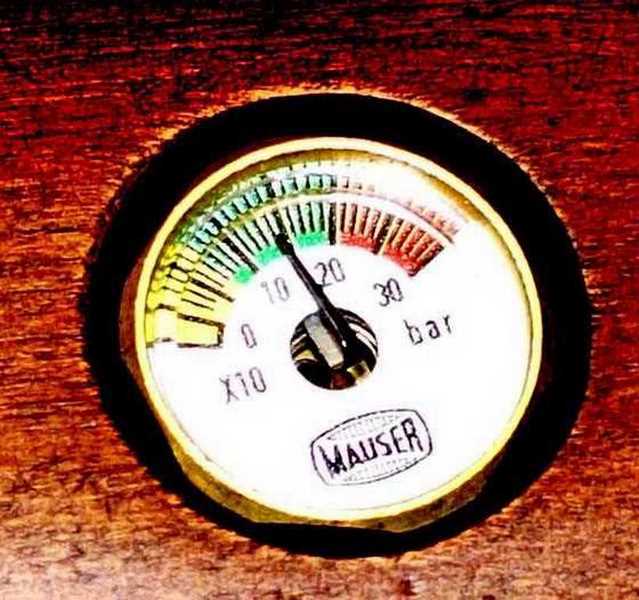 After shot 10 the gauge looked like this.
This time I got an 11-shot string that went from a low of 848 f.p.s. to a high of 880 f.p.s. That's a spread of 32 f.p.s. It's a lot tighter than 87 f.p.s. At the high velocity the energy generated was 31.18 foot-pounds at the muzzle.
Discharge sound
This Diana Mauser is a suburban backyard air rifle. When it fires it sounds like a mouse cough! The sound is negligible — maybe a 1.9 to 2.0 on the 5-point scale.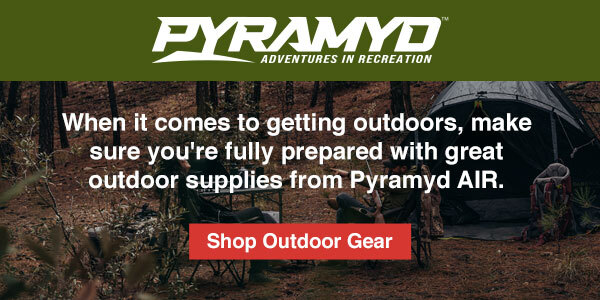 Discussion 1
It seems what we have here is a PCP that's much more powerful than advertised, and also short on breath. It reminds me of the Korean PCPs of the 1990s that got 10 shots and had an equally large spread. Their reservoirs were larger so they put out 65+ foot pounds at their top, but the performance curve is similar. If this isn't a good example of why a chronograph is an important tool for the airgunner I don't know what is.
Given the power that's available I tested a heavier pellet next.
Beeman Kodiak
The .22-caliber Beeman Kodiak pellet is obsolete, but it's identical to the H&N Baracuda. It weighs 21.14-grains. I carefully filled to 200 bar again and shot the following string.
Shot……….Vel
1…………..798
2…………..791
3…………..816
4…………..823
5…………..830
6…………..830
7…………..826
8…………..833
9…………..824
10…………824
11…………811
12…………798 gauge read 1400 psi
13…………786
Stopped.
At the highest velocity this pellet generated 32.35 foot-pounds. I'm saying there were 12 good shots in this string that ranged from a low of 791 to a high of 833 f.p.s. That's a spread of 42 f.p.s. At the lowest velocity the energy developed was 29.38 foot-pounds. Because of that, if you stop shooting at 12 shots after a 200-bar fill with this pellet in this rifle, you will be at or above 30 foot-pounds, which is well above the advertised energy.
Eight of the shots in this string (shots 3 through 10) are within 17 f.p.s. of each other. The rifle does seem to like the heavier pellets over the lighter ones.
Pellet feed with the single-shot tray
I noticed that if I held the rifle with the muzzle up while loading, the pellet could slide back on the single-shot tray into the receiver. I took a picture for you, but I don't think it is a problem. The groove for the pellet continues on back into the receiver and when I pushed the bolt forward the pellet came out of the receiver and loaded correctly every time.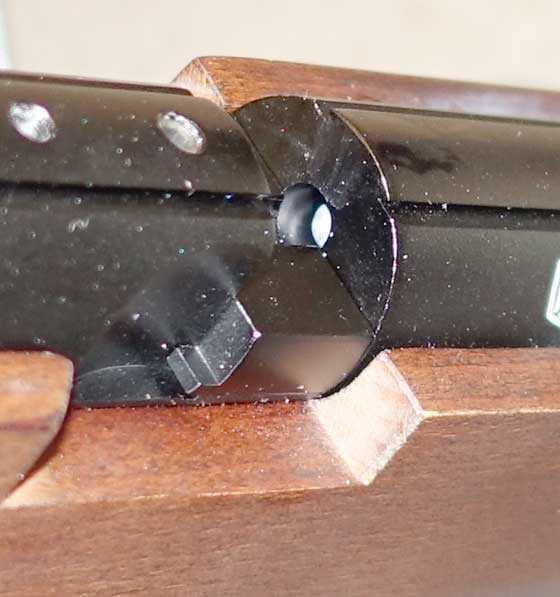 When the muzzle is held up the pellet can slide back on the single-shot tray and disappear into the receiver like this. That's the nose of a JSB dome. It still seems to feed well.
H&N Hollow Point
I was out of .22 Hobby pellets so I substituted 12.65-grain H&N Hollow Points. They are no longer available but they should give you an idea of what a lighter pellet will do. I filled the rifle to 200 bar. I will tell you right now that this string was a real surprise!
Shot……….Vel
1…………..991
2…………..976
3…………..972
4…………..975
5…………..972
6…………..955
7…………..964
8…………..961
9…………..942
10…………935
11…………930 gauge read 1400 psi
Stopped.
Wow! I didn't expect that! An almost straight drop from the first shot to the last. At the highest velocity this 12.65-grain pellet generated 27.59 foot-pounds. At the slowest velocity of 930 f.p.s. it generated 24.30 foot-pounds. This string of 11 shots varied by 61 f.p.s. I think the Mauser PCP doesn't care for lightweight pellets!
These hollowpoints have a sharp shoulder that caught on the transfer port twice while shooting this string. When that happened I backed off on the bolt and tried again and the pellet went in both times.
Discussion 2
Well, now we know that there are just 10 or 11 shots on a fill — depending on the pellet. We also know that the rifle prefers heavier pellets.
Testing the magazine and shot count
Time to test the function of the magazine. I tested it with the 18.13-grain JSB Exact Jumbo Heavy pellets for which we have a good baseline. And in this string I got another surprise — more shots on the fill. Is the rifle breaking in?
Shot……….Vel
1…………..837
2…………..839
3…………..850
4…………..855
5…………..863
6…………..874
7…………..874
8…………..880
9…………..877
10…………873
11…………865
12…………857 gauge read 1400 psi
13…………849
14…………839
15…………828 gauge read 1200 psi
16…………817
17…………did not register
18…………785 gauge read 1100 psi
This string gave 15 shots that stayed within 52 f.p.s. Fourteen of them are within 43 f.p.s. Those 14 shots were between the fill of 2900 psi (200 bar) and the reading that was just above 1200 psi. The rifle may be breaking in and may get even more shots per fill than what we see here after more shooting.
Will it continue to get more shots per fill? I don't know but it's very possible. There could be as many as 20 good shots on a fill when the gun is fully broken in. I believe I will return and test the velocity after the accuracy testing is complete.
Trigger pull
The Mauser PCP trigger is 2-stage. Stage 1 is light, at 1 lb. 5 oz. Stage 2 though is heavy and creepy. It breaks at well over 12 lbs. which is the limit of my electronic gauge. It doesn't feel that heavy but I measured it repeatedly and it pegged the gauge every time. It's no target trigger for sure but I don't think it will bother most shooters if they know what to expect going in.
Summary
Well, the Diana Mauser PCP is certainly a different air rifle! It has way more power than advertised and is a bit short on the shot count. I will return and test that again after the rifle has a lot more shots on it.
The rifle feeds smoothly from both the magazine and the single shot tray. Domed pellet seem to do the best.
If the Mauser is accurate it will make a good hunting or pest rifle, as well as a good general shooter. Just carry a small air tank to keep it filled.
I plan to shoot targets next. I will use the open sights and shoot from 10 meters. Stay tuned!