by Tom Gaylord
Writing as B.B. Pelletier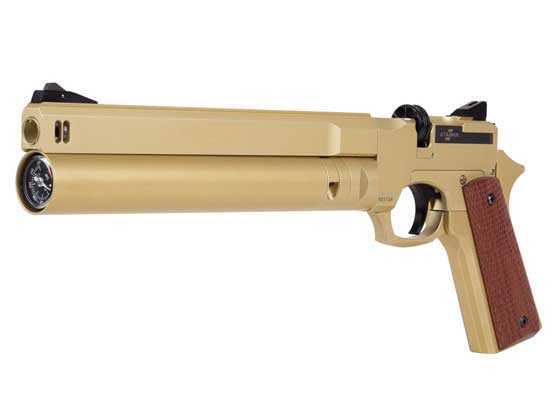 Ataman AP16 Standard PCP air pistol.
This report covers:
JSB Jumbo Heavy
Firing behavior
Fill
Trigger pull
More velocity tests
Air Arms Falcons
H&N Baracudas
Discussion
Summary
Today we look at the power/velocity of the Ataman AP16 precharged pneumatic air pistol. In Part 1 I linked to Tyler Patner's test of the Compact model. The one I'm testing is the standard model. It has a longer barrel so it gets higher velocity and the reservoir is larger so it also get more shots. As I recall, Tyler got 23 good shots from the Compact model.
JSB Jumbo Heavy
I'll start with the 18.13-grain JSB Exact Jumbo Heavy that Tyler recommended for best accuracy. And I will show the entire shot string so you can see the shot-to-shot consistency.
Shot………..Vel.
1……………608
2……………612
3……………616
4……………614
5……………615
6……………614
7……………614
8……………611
9……………612
10…………..613
11…………..613
12…………..609
13…………..611
14…………..610
15…………..609
16…………..608
17…………..611
18…………..610
19…………..609
20…………..609
21…………..611
22…………..611
23…………..613
24…………..613
25…………..612
26…………..614
27…………..613
28…………..614
29…………..617
30…………..613 135 bar left in reservoir
31…………..616 
32…………..616 average 612 f.p.s. to this point
33…………..614
34…………..612
35…………..did not register
36…………..DNR (blank shot)
37…………..615
38…………..615
39…………..614
40…………..611
41…………..614|
42…………..614
43…………..617
44…………..DNR
45…………..613
46…………..602
47…………..597 average 612 f.p.s. from shot 33 to this point
48…………..588 90 bar remains
49…………..577
50…………..570
Stopped
I will call the average velocity for this pellet as 612 f.p.s. and that produces an average 15.08 foot-pounds of energy at the muzzle.
I call it 46 good shots from a fill. That's exactly twice what Tyler saw with the Compact. The high was 617 f.p.s. and the low was 602 f.p.s. That's a 15 f.p.s. spread for the string. That regulator is doing a fine job!
Wow! I wasn't expecting so many shot from a fill! And wow, again! I fired the first shot with no hearing protection. Man! The AP16 is a solid 5 on the Pyramyd AIR sound scale! After that the electronic earmuffs went on.
I did shoot a blank shot (shot 36), so the pistol doesn't stop shooting when the pellets run out. You have to keep track of where you are.
Firing behavior
When the pistol fires you feel it in your hand. It's not so much a recoil as it is a power pulse.
Fill
When I filled the pistol before the start of the first test, it filled instantly. Watch your tank's valve and try to open it as slowly as you can. I did that the second time and still it filled too rapidly.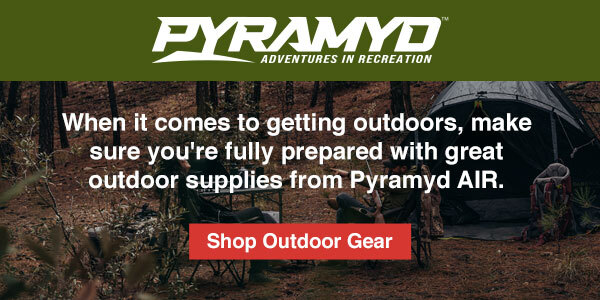 Trigger pull
Stage one of the two-stage trigger stops at 12 ounces and stage two broke at 15 ounces as the pistol came from the factory. If it remains that light I would have to be careful when shooting for accuracy or I'd put one into the wall. I adjusted the second stage pull up to 22 ounces and it seemed okay. But the second stage is not crisp and I have no idea of where it is. So I have to be on target before touching the trigger.
More velocity tests
I refilled the reservoir and, as mentioned, once more it went too fast. Then I shot two other pellets for velocity. Falcons were first to see what the higher velocity looks like. I only shot 7 shots because that's how many the circular clip holds.
Air Arms Falcons
Twenty-two caliber Falcon pellets that weigh 13.43 grains averaged 680 f.p.s. At that speed they generate 13.79 foot pounds at the muzzle. The low was 674 and the high was 684 for a 10 f.p.s. spread.
H&N Baracudas
To see how powerful the pistol is I shot 21.14-grain H&N Baracudas next. They averaged 584 f.p.s. over 7 shots and that generates 16.01 foot pounds at the muzzle. The low was 581 and the high was 588, for a 7 f.p.s. difference.
Discussion
What we have in this pistol is a lot of shots on a fill, and good power for the shots there are. The trigger is light and, if the pistol proves accurate, the AP16 could be a very good airgun to hunt with.
You know what I don't see in this test? A slow-filling regulator. I waited no special time between any of the shots in today's tests.
The AP16 has open sights, so I will try them first. And I will show you how to adjust them, which the manual doesn't cover. That will be next. After that I'll mount a dot sight and go again.
Summary
The Ataman AP16 PCP pistol is not inexpensive. So it's important that it stacks up well in the categories of the power, accuracy, reliability and looks. So far, it does.