by Tom Gaylord
Writing as B.B. Pelletier


Benjamin Cayden sidelever repeater.
This report covers:
Power adjustment — duh!
Today's test
Shot count
The trigger
Test 2
H&N Baracuda
H&N Slug HP
Eun Jin domes
CCI Quiet discharge sound
Summary
I told you at the end of Part 2 that this report would be a continuation of the velocity test. The Benjamin Cayden has such good use of air and the power is adjustable, so more needs to be done to fully understand it. We have a lot to do so let's get started.
Power adjustment — duh!
I told you about my trouble with the power adjustment knob. Well, in the manual it says to turn that knob to adjust power. There is no mention of the scale on the left side of the receiver that the knob is connected to, or the screw slot in its middle, nor is there any picture of it. I knew it was there of course, and also that it connects to the knob. But— DUH!
You guys raked me over the coals on that one and I deserved it. OF COURSE you can use a screwdriver in the slot on the left side until the knob gets easy enough to turn. I was so focused on the time I had to test the rifle and then write the blog that I wasn't thinking clearly. That's the sort of thing I should be telling you!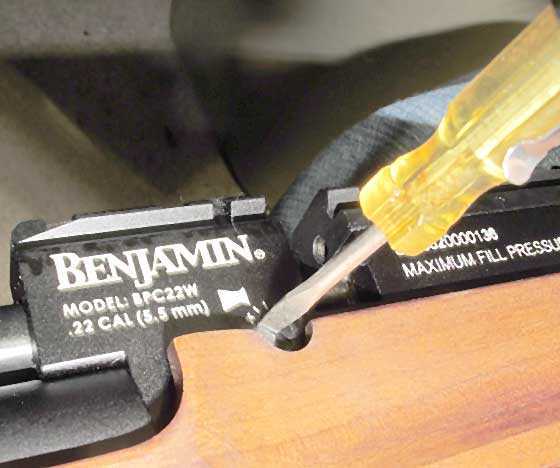 A small screwdriver turns the power adjustment easily
Today's test
I want to do a couple things today. First, I want to test the rifle on power that's lower than maximum but still up there, to see how many shots we get on a fill. Last time I was adjusting power and reader Rk thought there would be a lot of shots on medium power. The problem is — what is medium power?
I didn't try to find medium power What I did was test the rifle at a power level I thought was good, to see how many shots there were but also to see where the end of the power curve is, with respect to reservoir pressure.
Shot count
For this test I used the same JSB Exact Jumbo Heavy pellet that I used in Part 2. I filled the rifle to 3,000 psi and adjusted the power setting to one index mark below maximum.
Then I started shooting. As you will see, the first shot went out too fast for my liking, so I adjusted the power setting to almost the second notch down. You will see why I did that when you look at the numbers. I liked the velocity from the second adjustment so I left it there for this string. Let's see!
/product/benjamin-cayden-pcp-air-rifle?m=5158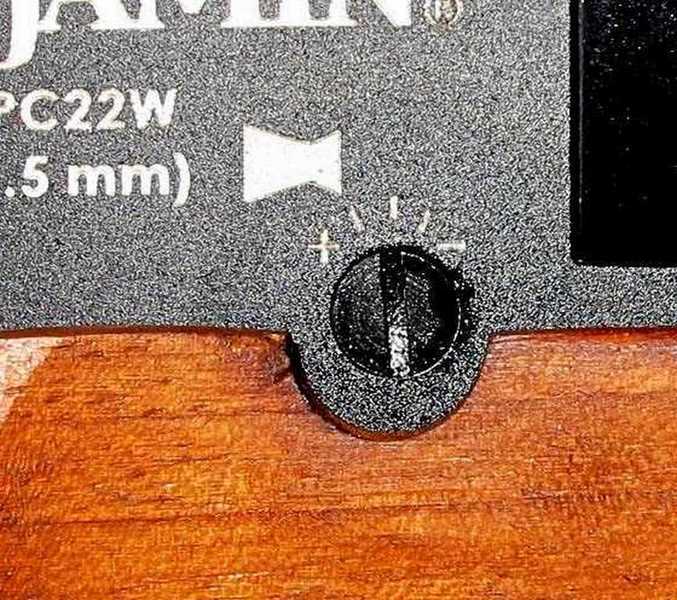 This is the power setting for the test that follows, after the first shot.
Shot……Velocity
1………….817 too fast — adjust power lower
2………….729
3………….737
4………….738
5………….750
6………….746
7………….754
8………….758
9………….754
10.………..758
11.………..758
12.………..759
13.………..761
14.………..767
15.………..764
16.………..763
17.………..761
18.………..763
19.………..768
20.………..762
21.………..766
22.………..762
23.………..761
24.………..765 2,600 psi remaining
25.………..760
26.………..765
27.………..770 fastest shot
28.………..761
29.………..761
30.………..761
31.………..761
32.………..758
33.………..763
34.………..762
35.………..762
36.………..759
37.………..763
38.………..762
39.………..761
40.………..761
41.………..760
42.………..760
43.………..757
44.………..757
45.………..762
46.………..759
47.………..758
48.………..761 2,250 psi remaining
49.………..758
50.………..756
51.………..761
52.………..753
53.………..749
54.………..751
55.………..756
56.………..750
57.………..748
58.………..749
59.………..748
60.………..743 2,000 psi remaining
61.………..746
62.………..745
63.………..743
64.………..740
65.………..744
66.………..737
67.………..740
68.………..732
69.………..736
70.………..733
71.………..732
72.………..730
73.………..727 slowest shot and the end of this test
There are a lot of ways to interpret these numbers. First, I think this entire string of 73 shots will work if your target is closer than 25 yards/23 meters. If it's out past 35 yards/32 meters then I would go with your first shot at number 5 and your last shot at number 58. To get that on shot one you would have to fill the rifle a little lower than 3,000 psi — perhaps 2,900.
If you like what I selected (shots 5 to 58), that's  53 shots that varied by no more than 24 f.p.s. If we take 760 as the average velocity for that string then this pellet is generating 23.25 foot-pounds at the muzzle for those 53 shots. Like I said, there are a lot of different ways to break this down. You may want a little more power, which probably means fewer shots, but this test shows the Cayden uses air very well. And, if you decide to go with PCPs — get a chronograph at some point!
The trigger
How does the Cayden trigger compare to a Marauder trigger? It is as light as a Marauder trigger is usually adjusted and, after the first 30 shots on the Cayden, all the creep in stage two disappears — HOWEVER! The trigger also had to "break in" today and the creep that was gone last time during the velocity test returned. It's very minor and disappeared again after about another 30 shots, but it was there again. Yogi — you asked and I wanted you to know that. So maybe the Cayden trigger needs a lot more shots (hundreds?) before the trigger finally settles down.
The bottom line? The Marauder has the better trigger. It is very adjustable and once set remains where it is forever. That is my take on the Cayden trigger. But I will add that the Cayden trigger is ahead of the triggers of many PCPs in its price range. It is a good one.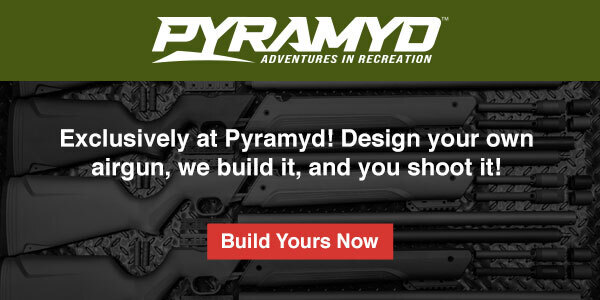 Test 2
Okay, how heavy a pellet can the Cayden magazine handle? When pellets get heavy they grow longer and rotary magazines have their limits for pellet length. I will load some heavyweight .22-caliber pellets and see what happens. I will only shoot 5 shots, so all I will report is the average velocity. I am now shooting on high power.
This test is to determine how well these longer pellets feed in the magazine and also to see the maximum power potential of the rifle .
H&N Baracuda
H&N Baracuda pellets weigh 21.14 grains. They fit the Cayden magazine very well and they feed reliably. They averaged 787 f.p.s., which generates 29.08 foot-pounds of energy at the muzzle.
H&N Slug HP
The H&N Slug HP is a new solid pellet/bullet and there is a wide variety of weights and sizes within the construct of that .22 caliber Slugs. I shot the 23-grain Slugs (that weighed 23.1 grains consistently) and are sized 0.218-inches. In truth they are shorter than the Baracuda pellets because they are solid. They fed easier than any pellet I have loaded into the Cayden magazine so far, and when they were pushed into the breech by the bolt I hardly felt them go in. I have to try more weights and sizes of these, as well as the JSB slugs that are now in stock!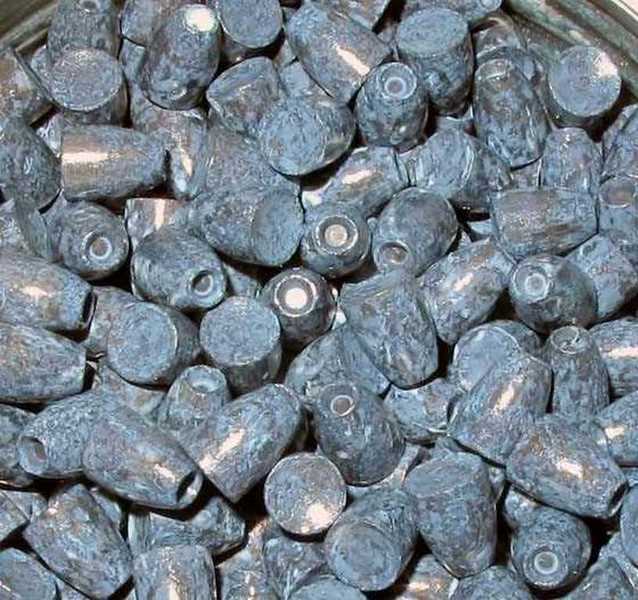 The .23.1-grain H&N Slug HP pellets/bullets are covered with wax to keep them from oxidizing. Just load them and shoot them and leave them, as they are.
Slugs averaged 747 f.p.s. at the muzzle, which generates 28.63 foot-pounds at the muzzle. The velocity was also quite stable, so these are on my list for accuracy testing.
Eun Jin domes
These older Eun Jin domes are the heaviest pellets I tried and they filled the magazine all the way to the top. But they did fit and the clear top moved without hinderance.
These pellets weigh 29.5 grains, on average. The Cayden put them out at 664 f.p.s. and these were the most consistent pellet of the three tested. Velocity for 5 shots varied by just three f.p.s. They did chamber with a lot of force in required by the sidelever.
At the average velocity this pellet generated 28.89 foot-pounds at the muzzle. That tells me that the low 29 foot-pound range is about the top of where this Cayden wants to be, and JSB Exact Jumbo Heavies are a pellet that does it. The Cayden does allow for adjusting the hammer spring, but this rifle is doing so well I'm thinking I'll not try it.
CCI Quiet discharge sound
Reader Bob from Oz asked me to try a CCI Quiet long rifle round, to see how it compares to the 108 dB of the non-silenced Cayden. The Quiet shoots a 40-grain lead bullet at 710 f.p.s.
I answered Bob too quickly and said I would try one, but then I discovered I don't have any of them. And the United States has an ammunition shortage going on right now, so I don't know when I can get any. But I do have a substitute that may be even quieter.
I have lots of CCI CB Shorts. They say they are low noise right on the package. They have very little gunpowder so they should be pretty quiet. I shot one from a Remington model 33 bolt-action rifle that has a 24-inch barrel. The sound meter was three feet to the left side of the muzzle, which is also where it was for the Cayden.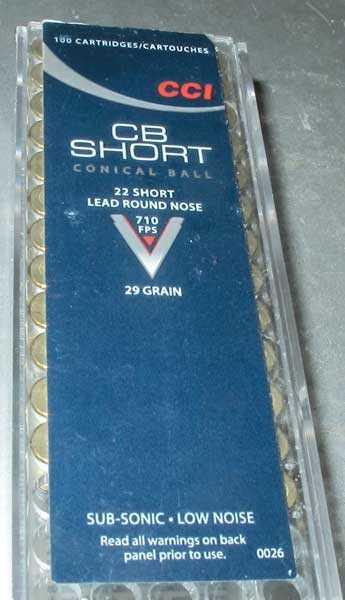 These CCI CB Shorts have got to be quieter than the CCI long rifle Quiet round!
h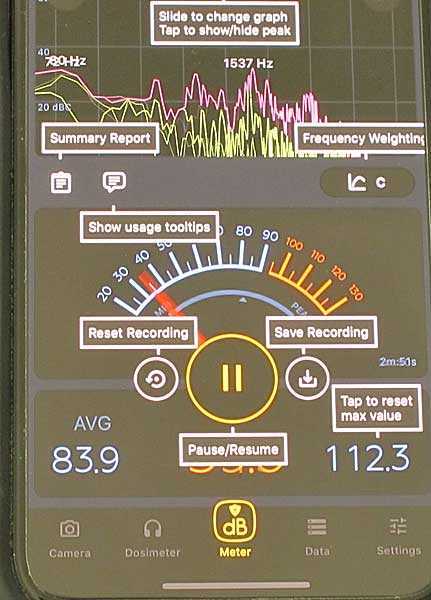 CB Shorts registered 112.3 dB on the C scale of my sound meter. That's higher than the Cayden's 108 dB level.
Summary
That's my test so far. Next time I will test for accuracy, which should be interesting! This test is going so well that I'm thinking of asking to test testing another ofCrosman's Craftsman collection. Whaddaya think?